Truth or Fiction? Representations of Wealth Disputes in Television, Literature, and Film—and Implications for Practitioners and Clients
Robins Kaplan LLP Wealth Planning, Administration, and Disputes Group CLE
October 1, 7, and 13, 2020
Remote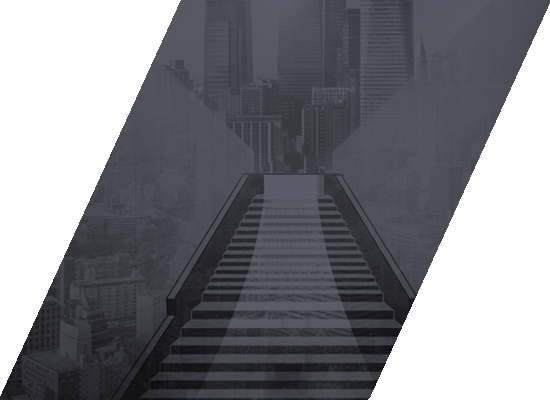 Producers, writers, and reporters have long been fascinated with high-stakes wealth, estate and trusts, and shareholder disputes. Whether tragic or comic, the drama between clients, families, business partners, as well as the sometimes stereotypical expectations of attorneys, can be irresistible from an entertainment perspective. But there can be implications regarding what clients expect of practitioners as a result of portrayals in everything from shows like "Succession" to the morning news. This year's three-part, virtual seminar will allow you to examine the impact of a range of media portrayals, hear from colleagues and experts in the industry, and participate in thought-provoking discussions in a smaller group setting. And of course this year's seminar would not be complete without our annual round of Ripped from the Case Law.
Program Details
Session I | Panel: The Influence of News and Other Media on Client Expectations
Thursday, October 1 | 1:00 p.m. – 2:00 p.m. CT
Hear from a range of different stakeholders as they discuss a series of excerpts from television and film, as well as depictions of high-profile disputes in the news, that may or may not be accurate, but that are sure to shape both societal and client perceptions of a range of issues, from approaches to family business succession to what constitutes an effective "lawyer persona."
To view session I recording, please complete the form below.
Moderator:
Timothy Billion, Associate, Robins Kaplan LLP

Panelists:
Hon. Ariel E. Belen (Ret.), FCIArb, JAMS
Christine Schmidt, CFP®, Vice President, Family Office, Trust Point
Jayna Voss, Co-Founder and Attorney, Legacy Law Firm, P.C.
Session II | Representations of Wealth Planning and Conflict in Film and Literature: What Can We Learn from Such Depictions?
Wednesday, October 7 | 3:30 p.m. – 4:30 p.m. CT
It is often said in the realm of wealth planning and conflict that "you can't make this stuff up." But can you? For our second session, participants will choose between four different fictional works to read or view in advance of October 7 for a unique interactive experience. Participants will join breakout sessions where they will discuss reactions to the works. Facilitators will provide a brief synopsis of the story and show key clips to introduce key moments and themes captured.
Facilitators:

Tony Froio, Robins Kaplan LLP
Brendan Johnson, Robins Kaplan LLP
Sarah Khoury, Robins Kaplan LLP
Jim Menton, Robins Kaplan LLP
Denise Rahne, Robins Kaplan LLP
Ivory Ruud, U.S. Bank
Jennifer Santini, Sykora Santini
Shira Shapiro, Robins Kaplan LLP
Manleen Singh, Robins Kaplan LLP
Jayne Sykora, Sykora Santini
Session III | Ripped from the Case Law
Tuesday, October 13 | 1:00 p.m. – 2:00 p.m. CT
Explore society's most unbelievable wealth disputes and some of the most prolific plots in literature, film, and television. Most importantly, see if you can tell the difference between real cases and events and the inventions of your hosts. Join us for an interactive hour of friendly competition focused on cases and stories, real and imagined, all of which may be hard to believe.
Co-Facilitators:

Matt Frerichs, Partner, Robins Kaplan LLP
Denise Rahne, Partner; Co-Chair, Wealth Planning, Administration, and Disputes Group, Robins Kaplan LLP
CLE and CTFA Accreditation
Robins Kaplan LLP will seek approval with Mandatory Continuing Legal Education Boards in California, Minnesota, and New York for 3.0 hours of standard credit. Robins Kaplan will also seek approval with the American Bankers Association (ABA) for 3.0 hours of CTFA credit.
Questions? Please contact Christine Berndt at CBerndt@RobinsKaplan.com or 612.349.8404.
Any information that you send us in an e-mail message should not be confidential or otherwise privileged information. Sending us an e-mail message will not make you a client of Robins Kaplan LLP. We do not accept representation until we have had an opportunity to evaluate your matter, including but not limited to an ethical evaluation of whether we are in a conflict position to represent you. Accordingly, the information you provide to us in an e-mail should not be information for which you would have an expectation of confidentiality.

If you are interested in having us represent you, you should call us so we can determine whether the matter is one for which we are willing or able to accept professional responsibility. We will not make this determination by e-mail communication. The telephone numbers and addresses for our offices are listed on this page. We reserve the right to decline any representation. We may be required to decline representation if it would create a conflict of interest with our other clients.

By accepting these terms, you are confirming that you have read and understood this important notice.