Acumen Powered by Robins Kaplan LLP®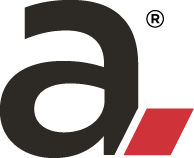 Acumen Powered by Robins Kaplan LLP is our suite of interdisciplinary professional services, differentiated by our litigation focus and commitment to helping our clients win what matters most.
With Acumen, Robins Kaplan combines 85 years of trial experience with the expertise of Ph.D. scientists, engineers, financial and economic consultants, as well as dedicated Ediscovery professionals, who together leverage cutting-edge technologies to help clients increase efficiency, reduce costs, and develop specialized solutions to meet their business goals. We define success as helping our clients gain a competitive edge in litigation, as well as in the markets where they operate.
For this innovative suite of litigation-aligned services, Robins Kaplan won the New York Law Journal's 2022 Innovation Award, was named to The National Law Journal's 2022 Legal Technology Trailblazers list, and was also recognized as a finalist for The American Lawyer's 2021 Industry Award for Best Use of Technology.
Ediscovery, Applied Science and Economics, and Litigation Support Solutions
---
EDISCOVERY
To help legal departments save costs, eliminate waste, and achieve litigation goals, Robins Kaplan has developed a trusted team of Ediscovery consultants, project managers, and discovery attorneys. The Robins Kaplan Ediscovery team provides solutions for document identification, collection, and review throughout the litigation lifecycle, as well as for other document-intensive projects that our clients manage. Our Ediscovery professionals rely on analytics and state-of-the-art technology to create an efficient and defensible process that allows us to unearth critical evidence faster, decreasing review and production time and reducing the overall cost of Ediscovery.
Learn More About Our Ediscovery Services
---
SCIENCE AND ENGINEERING ADVISORS
Over the last two decades, Robins Kaplan has built an in-house team of scientists and engineers to keep our attorneys and clients at the forefront of technological advancement and the fast-evolving intellectual property landscape. Our team holds Ph.D. degrees in a range of the scientific and technical disciplines that underpin many of our clients' core technologies. Their keen knowledge of technology provides clients with in-depth insights for both intellectual property evaluation and monetization. Many of our science advisors are also registered as patent agents to practice before the U.S. Patent and Trademark Office.
Learn More About Our Science and Engineering Advisors
---
FINANCIAL AND ECONOMIC CONSULTANTS
Robins Kaplan financial and economic consultants are CPAs and Ph.D.-level economists who are deeply experienced in providing a wide range of quantitative assessments and analyses needed throughout litigation, as well as in complex business decisions. As experts in accounting, financial analysis, economic valuations, and econometrics, these professionals provide our clients with a strategic advantage inside and outside of the courtroom.
Learn More About Our Financial and Economic Consultants
---
PATENT ANALYTICS WITH PINPOINT IP®
Using our proprietary approach to patent analytics, Pinpoint IP, our intellectual property litigation attorneys, Ph.D. science and engineering advisors, and financial and economic consultants leverage their know-how – earned litigating big IP cases on both sides of the courtroom – to help innovators and investors evaluate IP, identify hidden value, and better maintain, defend, or monetize technology and innovation assets.
Learn More About Pinpoint IP®
---
INVESTIGATORS
Our experienced investigation team has earned a reputation for conducting in-depth investigations across a range of legal matters, including insurance subrogation, accidents, personal injury, medical malpractice, and all types of tort claims. Our investigative strategy is to provide a coordinated, professional, case-by-case analysis tailored to your specifications. No matter how large or small your business concerns, our highly skilled team will provide swift, thorough responses to your investigative needs.
Learn More About Our Investigators
---
RESEARCH AND BUSINESS INTELLIGENCE
For decades, Robins Kaplan attorneys have relied on a team of research and business intelligence professionals with graduate degree-level expertise in library and information science to provide cutting-edge data and analytics information. Armed with a full suite of research technology tools and expert resources, these professionals provide our attorneys – and our clients – with the data needed to resolve the thorniest legal and business intelligence questions.
Learn More About Our Research and Business Intelligence Professionals
---
TRIAL AND MULTIMEDIA CONSULTANTS
Our trial and multimedia consultants bring decades of technology and logistics experience to assist legal teams bound for trial. These in-house experts provide full-service support for trial teams, including management of pretrial logistics, courtroom technology, mock trials, war room setup, multimedia solutions, and trial graphics.
Learn More About Our Trial and Multimedia Consultants
---
Any information that you send us in an e-mail message should not be confidential or otherwise privileged information. Sending us an e-mail message will not make you a client of Robins Kaplan LLP. We do not accept representation until we have had an opportunity to evaluate your matter, including but not limited to an ethical evaluation of whether we are in a conflict position to represent you. Accordingly, the information you provide to us in an e-mail should not be information for which you would have an expectation of confidentiality.

If you are interested in having us represent you, you should call us so we can determine whether the matter is one for which we are willing or able to accept professional responsibility. We will not make this determination by e-mail communication. The telephone numbers and addresses for our offices are listed on this page. We reserve the right to decline any representation. We may be required to decline representation if it would create a conflict of interest with our other clients.

By accepting these terms, you are confirming that you have read and understood this important notice.