Rajin Singh Olson
Associate
Experience
Rajin Singh Olson is a registered Patent Attorney with the U.S. Patent and Trademark Office who advises and represents clients on patent, copyright, and trade secret matters. Rajin has worked with teams of experienced lawyers to litigate complex technology disputes both against and on behalf of some of the largest companies in the world. He has experience with matters involving a variety of technologies, including mobile communications, semiconductors, IT network management, video streaming, and powder coating. Rajin's primary goal is collaboratively achieving optimal business solutions for his clients—whether that means resolving disputes outside formal judicial processes, litigating a case all the way through trial and beyond, or anything in between.

Rajin has always sought to bring unique perspectives and creative solutions to his clients. Coming from a multicultural background, Rajin understands the value of broad-based, diverse experiences, and he thrives on constant learning. In college, he pursued a wide body of knowledge in multiple subjects, earning majors in Civil Engineering, Spanish, and International Studies. Rajin draws upon both his technical acumen and creative skill set to serve clients' legal needs.

Rajin also maintains a pro bono immigration litigation practice in collaboration with the Binger Center for New Americans at the University of Minnesota Law School, focusing largely on immigration detainee rights and relief. He is proud to serve the community as a Board Member for Agate Housing and Services, a Minneapolis non-profit that holistically treats and prevents homelessness.

Rajin speaks Spanish and enjoys traveling, winning third place at bar trivia, and Bhangra dancing in his free time.
Crystal IS, Inc. v. Nitride Semiconductors Co. (N.D.N.Y. 1:12-CV-0606): Counsel for declaratory judgment plaintiff Crystal IS, a manufacturer of Ultraviolet LED semiconductors, in defense of patent infringement allegations. Crystal IS filed an early summary judgment motion of non-infringement, which the Court agreed to hear before claim construction. Following a thorough summary judgment Order, which dismissed one asserted claim and identified multiple potentially "dispositive" claim construction issues for the other asserted claim, the case settled on confidential terms.
Wapp Tech Limited Partnership v. Wells Fargo Bank, N.A. (E.D. Tex. No. 4:21-cv-00671) and Wapp Tech Limited Partnership v. Bank of America N.A. (E.D. Tex. No. 4:21-cv-00670): Represented plaintiff Wapp Tech in a patent infringement litigation against Wells Fargo and Bank of America in the U.S. District Court for the Eastern District of Texas. Asserted infringement of five patents covering technologies relating to mobile application development and testing. Each case resolved successfully on confidential terms prior to trial.
Field Intelligence, Inc. v. Xylem Dewatering Solutions, Inc. (D.N.J. 1:19-cv-20590) and Xylem Dewatering Solutions, Inc. v. Field Intelligence, Inc. (AAA 01-21-0000-3099): Counsel for Xylem Dewatering Solutions involving claims of breach of contract of a services supply contract, trade secret misappropriation, and breach of the implied covenant of good faith and fair dealing for the development and supply of remote monitoring systems for large capacity water pumps. Following denial of Field Intelligence's motion for a preliminary injunction and commencement of discovery, Xylem initiated arbitration pursuant to a separately implicated NDA and the parties cross-moved to stay the district court case or enjoin the arbitration. The district court enjoined the arbitration, and Xylem appealed. The Third Circuit Court of Appeals reversed the district court, vacated the injunction entered by the district court that stayed the arbitration, and remanded for consideration of a stay of proceedings. Field Intelligence, Inc, v. Xylem Dewatering Solutions Inc., No. 21-2087 (3d. Cir. Sept. 13, 2022). Following the decision of the Third Circuit, the case settled on confidential terms.
MPAY Inc. v. Erie Custom Computer Applications, Inc.: Trial counsel for Defendants Erie Custom Computer Applications, Inc. and Payroll World, Inc. in a significant software licensing dispute involving claims of copyright infringement, trade secret misappropriation, tortious interference with prospective economic advantage, and breach of contract. Obtained a complete defense verdict in seven-day jury trial leading to dismissal of all claims.
IWCO Direct Holdings Inc. v. Nahan Printing, Inc.: Represented leading provider of direct marketing services in action against former executives and their new employer alleging misappropriation of trade secrets, breaches of contract and breaches of duties of loyalty. Case settled on confidential terms after hearing on cross-motions for summary judgment.
Represented claimant in confidential pre-suit mediation that resulted in a seven figure recovery in dispute involving claims of commercial fraud, misrepresentation, and breaches of contract.
Trane v. William A. Harrison, Inc. (E.D. Tex. No. 20-cv-00084): Represented Trane, a world leader in air conditioning systems, services, and solutions, in a breach of contract and misappropriation of trade secret matter in the Eastern District of Texas. Secured favorable summary judgment ruling finding breach of contract and liability under corresponding liquidated damages provision, and dismissing all remaining counterclaims. Case settled on the courthouse steps minutes prior to voir dire.
Greenthread, LLC v. Samsung Electronics Co., Ltd., et al., No. 2:19-cv-00147-JRG (E.D. Tex.): Represented Greenthread, LLC against Samsung Electronics Co. Ltd., et al., in patent infringement litigation venued in the Eastern District of Texas. The case involved Greenthread's assertion of four patents relating to the use of graded dopants in semiconductor devices, including DRAM, NAND flash, and image sensor chips. The case resolved favorably on confidential terms during expert discovery approximately 14 months from initiation of the litigation.
Pro Bono
Hicklin v. Precythe: Represented an incarcerated transgender woman who was denied medically-necessary treatment for gender dysphoria. In 2018, the U.S. District Court for the Eastern District of Missouri issued a permanent injunction requiring the Missouri Department of Corrections (MDOC) to provide the doctor-recommended treatment. The order also bars the MDOC from enforcing Missouri's "freeze-frame" policy – a blanket ban on providing hormone treatment to any transgender person who was not receiving such treatment prior to incarceration. This ruling is believed to be the first to find that freeze-frame policies are unconstitutional.
In re D-J-G-: Represented detained gay South Sudanese man seeking asylum in immigration court removal proceedings. After an evidentiary hearing on the merits, the Court issued an Order granting asylum based on South Sudan's persecution of LGBTQIA+ individuals.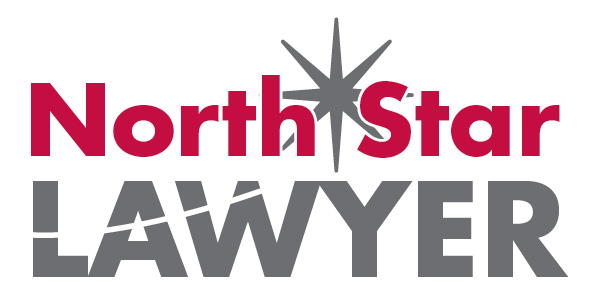 Named an "Attorney of the Year," Minnesota Lawyer (2022)
Named a "North Star Lawyer" by the Minnesota State Bar Association for providing at least 50 hours of pro bono legal services (2016-2022)
Agate Housing and Services, Board Member (2018-Present)
Asylum Law Project, President (2013-2014)
Detainee Rights Clinic at the University of Minnesota Law School; Student Director (2015-2016), Student Attorney (2014-2015)
Bar Admissions
Minnesota
U.S. Court of Appeals, Federal Circuit
U.S. Court of Appeals, Third Circuit
U.S. District Court, Eastern District of Wisconsin
U.S. District Court, District of Minnesota
U.S. Patent and Trademark Office
Education
University of Minnesota Law School, J.D. with a concentration in civil litigation, cum laude (2016); Minnesota Law Review; Lead Symposium Articles Editor (2015-2016), Staff Member (2014-2015)
Iowa State University, B.S. in Civil Engineering, Spanish, and International Studies, with a minor in Economics, cum laude (2013)
Professional Associations
Federal Bar Association
Minnesota State Bar Association
Minnesota Asian Pacific American Bar Association
Hennepin County Bar Association
Language in License Agreements: Insights and Lessons Learned
Licensing Executives Society, Minneapolis, Minnesota (October 11, 2023)
Identifying Patents Likely to Drive Value in Licensing and Enforcement
2023 Midwest IP Institute, Minneapolis, Minnesota (September 29, 2023)
Protecting Trade Secrets and Confidential Information
Panelist, American Intellectual Property Law Association (AIPLA), Webinar (August 30, 2023)
How Affirmative Recovery Can Make Legal a Valued Business Partner
Panelist, Association of Corporate Counsel (ACC) Minnesota In-House Counsel Conference, Webinar (June 17, 2021)
World Refugee Luncheon
Robins Kaplan and Minnesota Freedom Fund, Minneapolis Minnesota (June 20, 2019)
Appellate Immigration Pro Bono Opportunities
MSBA Appellate Practice Section, Minneapolis, Minnesota (November 28, 2018)
Bond and Removal Basics
Upper Midwest Immigration Law Conference, Minneapolis, Minnesota (March 9, 2018)
RESOURCES
Links to full publications and news releases.
Any information that you send us in an e-mail message should not be confidential or otherwise privileged information. Sending us an e-mail message will not make you a client of Robins Kaplan LLP. We do not accept representation until we have had an opportunity to evaluate your matter, including but not limited to an ethical evaluation of whether we are in a conflict position to represent you. Accordingly, the information you provide to us in an e-mail should not be information for which you would have an expectation of confidentiality.

If you are interested in having us represent you, you should call us so we can determine whether the matter is one for which we are willing or able to accept professional responsibility. We will not make this determination by e-mail communication. The telephone numbers and addresses for our offices are listed on this page. We reserve the right to decline any representation. We may be required to decline representation if it would create a conflict of interest with our other clients.

By accepting these terms, you are confirming that you have read and understood this important notice.