Context Matters: Fiduciaries and the Rule Against Self-Dealing
BY BRENDAN JOHNSON AND TIM BILLION
Fall 2021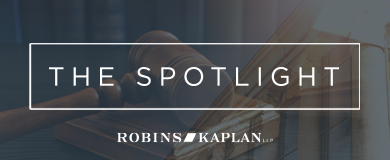 Fiduciary duties can arise out of many different relationships. Aside from defining the terms of the fiduciary's responsibilities, the nature of that relationship can provide important policy context in the event of a dispute. The rule against self-dealing is one example of how policy considerations can change the outcome of a case.
In Smith Angus Ranch, Inc. v. Hurst,1 the South Dakota Supreme Court discussed the differences in the fiduciary duties owed by a corporate officer to a closely held company and its shareholders, and the fiduciary duties owed by a person acting as a power of attorney.
Dee Smith was the sole shareholder, director, and officer of Smith Angus Ranch. Travis Hurst began working for the Smiths in 1994. Travis was eventually added as a signatory to the ranch's checking account and made purchases on that account. When Dee began to experience health issues in 2013, she added Travis as a director and officer of the ranch, although the changes in title roles did not meaningfully alter the operation of the ranch.
While serving as a director and officer, Travis wrote checks from the ranch's account to, among other things, purchase a vehicle for his son, a vehicle for himself, and other supplies for a different ranch that Travis himself owned. According to Travis, Dee had authorized the self-dealing transactions. Dee also transferred land, vehicles, and cattle to Travis.
When Dee passed away in 2015, her will passed her shares in the ranch to her sons. It also forgave the outstanding amounts that Travis owed Dee for the ranch land. Dee's sons, the new owners of the ranch, filed suit against Travis, alleging, among other claims, that he breached his fiduciary duties to the ranch by engaging in self-dealing transactions and usurping corporate opportunities.
As a general rule, fiduciaries may not engage in self-dealing and may not prioritize their own personal interests at the expense of their obligations The primary issue on appeal before the South Dakota Supreme Court was a rule, most recently stated in Stoebner v. Huether,2 that no extrinsic oral evidence may be introduced to raise a factual issue as to whether an attorney-in-fact was authorized to self-deal under a power of attorney. In other words, a person acting under a power of attorney (who is a fiduciary) cannot give things to himself or herself and later claim that the principal said it was OK.
In distinguishing between a fiduciary acting under a power of attorney and a fiduciary who is a corporate officer, the court focused on the vulnerability of a principal who is represented by a person acting under a power of attorney: the vulnerability that merits a heightened protection against self-dealing by the fiduciary.3 By contrast, state statute does not require a corporate fiduciary to obtain written authorization to avoid liability for self-dealing—a legislative recognition that the risk of abuse by a corporate fiduciary is lower than the risk of abuse by a fiduciary acting under a power of attorney.
In the Smith Angus Ranch case, because Travis was acting as a corporate director and officer, he was not subject to the bright-line rule against the introduction of extrinsic oral evidence authorizing self-dealing, and the South Dakota Supreme Court remanded for further consideration.
If you are a fiduciary, whether in a corporate context or a power-of-attorney or trust context, policy considerations can impact your exposure to a potential claim for breach of fiduciary duty. If you have questions on how to protect yourself and limit exposure to future claims, contact a member of our Wealth Planning and Disputes Group.
1 2021 S.D. 40.
2 2019 S.D. 58, ¶ 23, 935 N.W.2d 262, 268
3 Smith Angus Ranch, 2021 S.D. 40, ¶ 22 (noting that the "rule arises from the acute vulnerability of POAs to self-dealing" and is "adopted in order to avoid fraud and abuse" (internal quotations and citations omitted)).
Related Professionals
Brendan V. Johnson
Partner
Co-Chair, American Indian Law and Policy Group;
Co-Chair, Government and Internal Investigations Group
Member of the Executive Board
Any information that you send us in an e-mail message should not be confidential or otherwise privileged information. Sending us an e-mail message will not make you a client of Robins Kaplan LLP. We do not accept representation until we have had an opportunity to evaluate your matter, including but not limited to an ethical evaluation of whether we are in a conflict position to represent you. Accordingly, the information you provide to us in an e-mail should not be information for which you would have an expectation of confidentiality.

If you are interested in having us represent you, you should call us so we can determine whether the matter is one for which we are willing or able to accept professional responsibility. We will not make this determination by e-mail communication. The telephone numbers and addresses for our offices are listed on this page. We reserve the right to decline any representation. We may be required to decline representation if it would create a conflict of interest with our other clients.

By accepting these terms, you are confirming that you have read and understood this important notice.