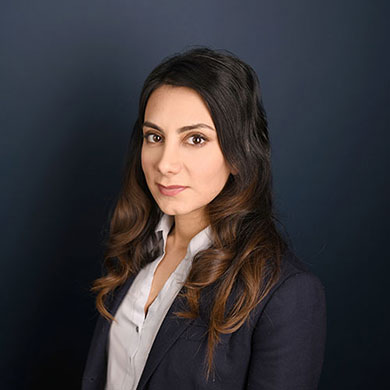 Bahareh Elahian, PH.D.
Science Advisor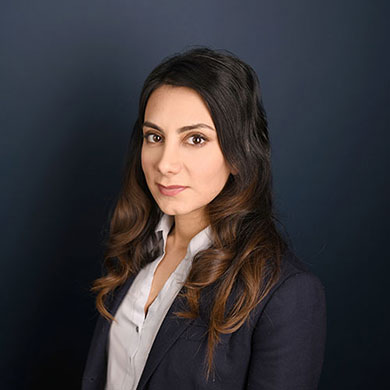 Experience
Dr. Bahareh Elahian has a Ph.D. in Electrical and Computer Engineering, two masters degrees in telecommunication and signal processing and a bachelor's degree in electrical engineering. She also worked as a postdoc research assistant in Biomedical Engineering at the University of Minnesota.
During PhD, her research required extensive experience in neurology and brain functionality where she used her signal processing knowledge to process brain electro-chemical signals. Her academic training and research experience to date have provided her with an excellent background in electrical and computer biomedical engineering, including expertise in signal processing, machine learning, artificial Intelligence, and programming/coding in multiple languages.
For her internship, she worked at Johns Hopkins University and Thomas Jefferson Hospital following her PhD thesis on seizure localization and detection in human brain. She worked with different sets related to brain data streaming systems. During her postdoc, while working with animal models in the study of neuro-modulation and the effect of the ultrasound on seizure initiation and propagation, she learned how to perform micro-surgery on brain and record data utilizing micro-sensors measuring electro-chemical brain potentials.
Dr. Elahian also enrolled in a Master of Patent Law program at the University of Minnesota where she learned how to analyze the patents.
Young Investigator Workshop Award at the 2017 AES Annual Meeting,
Center of Neuriengineering (CNE) Travel Award 2018, University of Minnesota
Education
University of Minnesota, M.S. in Patent Law (2019)
The University of Memphis, Ph.D. in Electrical and Computer Engineering (2018)
Laval University, M.S. in Electrical and Computer Engineering (2013)
Poly Tech University of Tehran (Amirkabir), M.S. in Telecommunication Engineering (2009)
University of Garmsar, B.A. in Electrical Engineering (2006)
Any information that you send us in an e-mail message should not be confidential or otherwise privileged information. Sending us an e-mail message will not make you a client of Robins Kaplan LLP. We do not accept representation until we have had an opportunity to evaluate your matter, including but not limited to an ethical evaluation of whether we are in a conflict position to represent you. Accordingly, the information you provide to us in an e-mail should not be information for which you would have an expectation of confidentiality.

If you are interested in having us represent you, you should call us so we can determine whether the matter is one for which we are willing or able to accept professional responsibility. We will not make this determination by e-mail communication. The telephone numbers and addresses for our offices are listed on this page. We reserve the right to decline any representation. We may be required to decline representation if it would create a conflict of interest with our other clients.

By accepting these terms, you are confirming that you have read and understood this important notice.