Kellie Lerner Named Interim Co-Lead Class Counsel in Taser And Body Camera Antitrust Litigation
November 20, 2023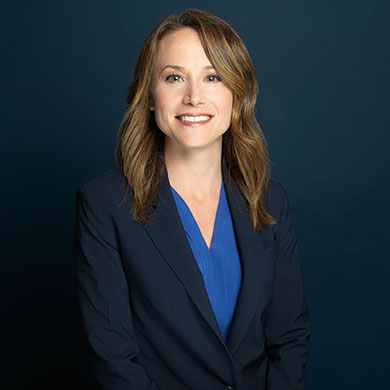 Robins Kaplan LLP is pleased to announce that partner Kellie Lerner has been appointed interim co-lead counsel on behalf of plaintiffs in In Re Axon Vievu Antitrust Litigation, a significant class action alleging that Axon Enterprise, Inc. artificially increased the price of key law enforcement equipment.
The appointment follows a recent order by the United States District Court for the District of New Jersey consolidating three Axon antitrust cases. The consolidated cases collectively allege that Axon monopolized the taser and body camera market through strategic acquisitions and contractual agreements, hindering competition, and inflating prices. These alleged actions have cost purchasers—including potentially thousands of police departments and civilians—significant amounts of money.
Lerner, along with her co-lead class counsel, will play a key role in managing motions, overseeing discovery proceedings, leading settlement negotiations, and representing the plaintiffs' interests throughout the legal process.
"Recognizing the vital role that body cameras and tasers play in ensuring safe and effective law enforcement, I'm dedicated to working on behalf of plaintiffs to safeguard the competitiveness of the market for these tools," Lerner said.
Any information that you send us in an e-mail message should not be confidential or otherwise privileged information. Sending us an e-mail message will not make you a client of Robins Kaplan LLP. We do not accept representation until we have had an opportunity to evaluate your matter, including but not limited to an ethical evaluation of whether we are in a conflict position to represent you. Accordingly, the information you provide to us in an e-mail should not be information for which you would have an expectation of confidentiality.

If you are interested in having us represent you, you should call us so we can determine whether the matter is one for which we are willing or able to accept professional responsibility. We will not make this determination by e-mail communication. The telephone numbers and addresses for our offices are listed on this page. We reserve the right to decline any representation. We may be required to decline representation if it would create a conflict of interest with our other clients.

By accepting these terms, you are confirming that you have read and understood this important notice.