Charlie C. Gokey
Partner
Experience
Charlie Gokey is a litigator with experience handling a broad range of subject matters in courts throughout the United States. His current practice focuses in significant part on the health care industry, and in particular litigation targeting large-scale fraud, often with tens or hundreds of millions of dollars in dispute. Charlie also maintains an active defamation practice, and has litigated significant First Amendment and other constitutional matters in state court and at all levels of the federal judiciary.

Prior to joining Robins Kaplan, Charlie was an associate at a large international litigation firm in Washington, D.C. He joined that firm after serving as a law clerk in the U.S. District Court for the Eastern District of Virginia (also known as the "Rocket Docket"). Charlie began his legal career as a litigation fellow at a national civil liberties nonprofit in Washington, D.C., where his work focused on First Amendment and religious liberty matters.
Represented a blogger sued for defamation by a wealthy foreign prince and his brother. As lead associate, Charlie wrote and argued an anti-SLAPP motion that persuaded the court to dismiss nearly the entire case and award the defendant attorneys' fees, leading the remaining plaintiff to dismiss the remnants of the case with prejudice. Audu, et al. v. Odunze, 2017 CA 006915 B (D.C. Sup. Ct.) (Prior to joining Robins Kaplan LLP)
Represented a helicopter operator in a civil fraud action against a large helicopter manufacturer. As part of the core associate team, Charlie crafted numerous successful motions and oppositions, prepared attorneys and witnesses for depositions, and participated in virtually every aspect of the litigation, helping the client secure a settlement of more than $42 million. Era Group Inc., et al. v. Airbus Helicopters, Inc., et al., DC-16-15017 (Tex. Dist. Ct., Dallas County) (Prior to joining Robins Kaplan LLP)
Represented an individual whose application for an "8THEIST" vanity license plate was denied as "offensive to good taste and decency" in a First Amendment action against the New Jersey Motor Vehicle Commission. Charlie drafted a successful opposition to a motion to dismiss after the state agency attempted to moot the case by issuing the license plate, ultimately forcing a favorable settlement that included changes to the agency's regulations. Morgan v. Martinez, No. 3:2014-cv-02468 (D.N.J.) (Prior to joining Robins Kaplan LLP)
Represented individual beneficiaries of federal healthcare regulations who intervened in appellate proceedings as defendants in a challenge to the regulations. Charlie wrote the successful motion to intervene, drafted the principal brief of the interveners, and second-chaired two rounds of oral argument before the Seventh Circuit, leading to an opinion upholding the regulations. University of Notre Dame v. Burwell, et al., No. 13-3853 (7th Cir.) (Prior to joining Robins Kaplan LLP)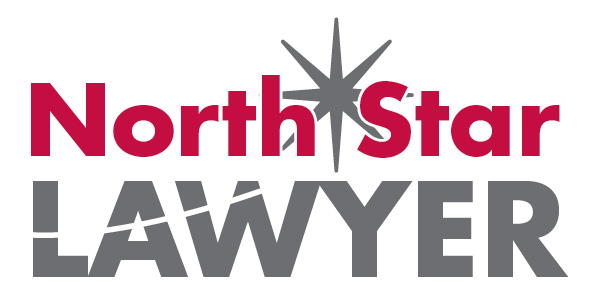 Named a "North Star Lawyer" by the Minnesota State Bar Association for providing at least 50 hours of pro bono legal services (2022)
ABA/BNA Award for Excellence in Intellectual Property Law (2013)
Bar Admissions
District of Columbia
Minnesota
U.S. Court of Appeals, Ninth Circuit
U.S. District Court, District of Minnesota
Education
Georgetown University Law Center, J.D., magna cum laude (2013)
Carleton College. B.A. in American Studies, cum laude (2008)
RESOURCES
Links to full publications and news releases.
Any information that you send us in an e-mail message should not be confidential or otherwise privileged information. Sending us an e-mail message will not make you a client of Robins Kaplan LLP. We do not accept representation until we have had an opportunity to evaluate your matter, including but not limited to an ethical evaluation of whether we are in a conflict position to represent you. Accordingly, the information you provide to us in an e-mail should not be information for which you would have an expectation of confidentiality.

If you are interested in having us represent you, you should call us so we can determine whether the matter is one for which we are willing or able to accept professional responsibility. We will not make this determination by e-mail communication. The telephone numbers and addresses for our offices are listed on this page. We reserve the right to decline any representation. We may be required to decline representation if it would create a conflict of interest with our other clients.

By accepting these terms, you are confirming that you have read and understood this important notice.