Steven C. Carlson
Partner
Experience
Steven C. Carlson is an intellectual property litigator who draws upon national and international experience to assist clients with a wide range of legal disputes, including patent litigation, trade secret matters, and copyright disputes. Armed with a keen understanding of the technology that powers his clients' businesses, Mr. Carlson works closely with technology companies to protect and promote their unique interests.

Mr. Carlson is a first-chair courtroom litigator whose professional experience covers a wide range of technologies, including medical devices, semiconductors, chemistry, machine learning, genomics, telecommunications, and robotics. He practices in state and federal courts around the country and recently argued at the Federal Circuit, winning the vacatur of a preliminary injunction.

A thought leader and an educator, Mr. Carlson has written numerous articles and books on the topic of patent litigation. He is the co-author of "Patents in Germany and Europe: Procurement, Enforcement and Defense," a handbook that provides attorneys the tools they need to enforce patents in the German market. He is also a co-author of "Patent Case Management Judicial Guide," a publication of the Federal Judicial Center that is distributed as a resource to all U.S. federal judges. He teaches advanced patent litigation at UC Berkeley, focusing on litigation before the PTAB and the International Trade Commission.
Mr. Carlson earned his J.D. from Yale Law School and his B.A. in chemistry from Reed College. He previously served as a law clerk to the Hon. Paul. R. Michel in the U.S. Court of Appeals, Federal Circuit, and to the Hon. Roderick R. McKelvie in the U.S. District Court, District of Delaware.

Prior to attending law school, Mr. Carlson volunteered with the United States Peace Corps, spending three years directing health and sanitation programs in remote Moroccan villages. He continues to uphold the ideals of international humanitarian service as Past President of the Rotary Club of San Carlos, through which he is coordinating the construction of an aqueduct in Morocco's High Atlas Mountains.
In his spare time, he makes cheeses and charcuterie, and is reading the Homeric epics in Ancient Greek.
Representing Topcon Medical Systems in defense of patent and trade secret allegations concerning medical devices for glaucoma diagnosis, winning dismissal of patent claims, and arguing and winning argument on trade secret claims at Federal Circuit.
Representing Expensify, an expense report software provider, in patent and trademark suits against multiple competitors.
Representing June Life, a developer of artificial intelligence ovens, in a patent litigation, a trade secret litigation, and corporate diligence matters.
Represented InDxLogic, Inc. in asserting trade secret misappropriation claims against former customer of medical record indexing software.
Represented Sphero in offensive and defensive patent disputes regarding robotic toy technology.
Represented iVenture Card Asia in successfully arguing and winning trial at the Patent Trial and Appeal Board to invalidate patents held by Smart Destinations concerning database technology used in the travel industry.
Represented smart teddy bear inventors Carly Gloge and Isaac Squires in Delaware Chancery Court in a dispute seeking to unwind their company's acquisition amid claims of fraud and inducement. The case was settled with transfer of assets. Gloge et al. v. Cartwheel Kids (Prior to joining Robins Kaplan LLP)
Represented database service provider mLab in domain name and trademark litigation against MongoDB. (Prior to joining Robins Kaplan LLP)
Represented bioethanol leader Superior Oil Co. in a patent priority dispute against Solenis Technologies. (Prior to joining Robins Kaplan LLP)
Represented a leading computing company in cybersecurity proceedings against rogue IT employee. (Prior to joining Robins Kaplan LLP)
Represented ZOLL Medical in assertion of patents to hypothermia-inducing catheters, including coordination of Germany proceedings. (Prior to joining Robins Kaplan LLP)
Represented medical diagnostic company Cepheid in defense of infringement claims brought by Abaxis concerning freeze-dried reagent formulations. (Prior to joining Robins Kaplan LLP)
Represented Applied Biosystems in U.S. and Germany assertion of realtime PCR instrument patents, winning worldwide license. (Prior to joining Robins Kaplan LLP)
Represented Allergan Inc. at trial and on appeal. Resulted in the successful enforcement of patents relating to glaucoma therapy. (Prior to joining Robins Kaplan LLP)
Represented hard drive manufacturer Cornice in an International Trade Commission dispute with Seagate. (Prior to joining Robins Kaplan LLP)
Represented Nassda in a trade secret matter relating to electronic design automation technology. (Prior to joining Robins Kaplan LLP)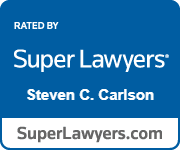 Listed in The Best Lawyers in America (2019-2024 editions)
Named a "Northern California Super Lawyer," Super Lawyers (2016-2023)
Listed in IAM 1000: The World's Leading Patent Practitioners (2018)
Named a "Northern California Rising Star," Super Lawyers (2009-2011)
Rotary International, Board Member and Incoming President of the Rotary Club of San Carlos
Bar Admissions
California
U.S. Patent and Trademark Office
Education
Yale Law School, J.D. (1999)
Reed College, B.A. in Chemistry (1993)
Professional Associations
Federal Judicial Center
UC Berkeley School of Law, Lecturer
Bay Area IP Inn of Court
Data Permission: Do You Have the Rights to the AI Training Data?
IPWatchdog Artificial Intelligence Masters™️ 2023, Ashburn, Virginia (March 7, 2023)
Hot Topics in Patent Law
PLI Intellectual Property Law Institute, New York, New York (September 15, 2022)
Interplay of District Courts and the PTAB: Navigating an Uncertain Path
22nd Annual Berkeley-Stanford Advanced Patent Law Institute, San Jose, California (December 9, 2021)
AI Patents: Enforceability Strategy
18th International Conference on Artificial Intelligence and Law (ICAIL 2021): AI & Patents Workshop (June 25, 2021)
No Rewind Button: Legal Pitfalls in Machine Learning Systems
Moderator, Second Annual AI Legal Summit, Webinar (May 5, 2021)
Landslide: IP Legal Pitfalls of Machine Learning Systems
American Bar Association Section of Intellectual Property Law, Webinar (September 22, 2020)
Insulating Your AI System from IP Claims and Guarding its Value
Nordic Innovation House Silicon Valley, Palo Alto, California (January 8, 2020)
Willfulness and Waiver of Privilege
20th Annual Berkeley-Stanford Advanced Patent Law Institute: Silicon Valley, East Palo Alto, California (December 13, 2019)
Using IPRs to Challenge and Defend Patents: Standing, Serial IPRs, Unintended Consequences
Strafford Webinar (December 12, 2019)
Insulating your AI system from IP claims and guarding its value
AI Legal Summit: Solutions for Averting IP and Privacy Litigation in the Age of Artificial Intelligence, San Carlos, California (May 9, 2019)
IP Enforcement Protection 101
The Foundry Group presentation (March 6, 2019)
Trade Secrets Positioning and Damages
Bay Area In House Med-Tech Association, Mountain View, California (February 27, 2019)
Enforcing Patents Global Strategy
Webinar, IPO IP Chat Channel (December 13, 2018)
Updates on Obviousness In District Court and at the PTO
2018 Advanced Patent Law Institute, Palo Alto, California (December 6, 2018)
RESOURCES
Links to full publications and news releases.
Any information that you send us in an e-mail message should not be confidential or otherwise privileged information. Sending us an e-mail message will not make you a client of Robins Kaplan LLP. We do not accept representation until we have had an opportunity to evaluate your matter, including but not limited to an ethical evaluation of whether we are in a conflict position to represent you. Accordingly, the information you provide to us in an e-mail should not be information for which you would have an expectation of confidentiality.

If you are interested in having us represent you, you should call us so we can determine whether the matter is one for which we are willing or able to accept professional responsibility. We will not make this determination by e-mail communication. The telephone numbers and addresses for our offices are listed on this page. We reserve the right to decline any representation. We may be required to decline representation if it would create a conflict of interest with our other clients.

By accepting these terms, you are confirming that you have read and understood this important notice.