Take-Home COVID: The New Frontier?
June 7, 2022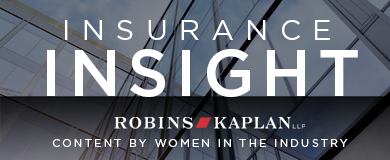 By Erica Ramsey
As COVID-19 continues to spread, so do the liability theories it leaves in its wake, including so-called "take-home" COVID-19 liability.
"Take-home" liability first earned notoriety through lawsuits filed by mesothelioma patients who alleged exposure after members of their household unknowingly brought asbestos home from work on their clothes.1 The theory behind take-home COVID-19 is similar: employees' relatives bring claims after contracting COVID-19 from an employee who was exposed at work.
Workers' compensation statutes typically bar employees from suing their employers for illnesses contracted at work. An employer's immunity, however, may not extend to injuries to a worker's spouse or child, which could leave employers vulnerable to take-home claims. At one point or another, over 30 states have enacted "shield laws" to protect businesses from civil liability arising from COVID-19. No two shield laws are alike. They afford varying levels of protection to businesses. Nonetheless, many of these shield laws would bar claims brought by family members who may have contracted the virus following an employee's exposure at work. In the minority of states without strong (or any) shield laws in place, employees and their families have had some success asserting negligence claims against employers, similar to mesothelioma claims, claiming employers' failures to prevent COVID-19 exposure at work resulted in illness or death of employees' family members.
A May 4, 2022 ruling from a Wisconsin federal court in Ruiz v. Conagra Foods Packaged Foods LLC is one recent example.2 There, the court found, in part, that alleged lax safety protocols at a food packaging plant could have led to an outbreak of COVID-19 and the eventual death of an employee's spouse. Although state workers' compensation laws barred the employee's claim, non-derivative claims based on injuries to the nonemployee-spouse were not barred on the face of the complaint. Take-home cases such as Ruiz are being increasingly filed,3 although many of these cases have been dismissed where strong state worker's compensation statutory language or shield laws are in place.
From a commercial liability coverage perspective, the implications of take-home COVID-19 lawsuits remain unknown, but commentators, like my colleagues Melissa D'Alelio and Michael Collier, have noted possible questions that could arise from such suits: Do take-home COVID-19 claims based on negligence trigger a duty to defend or indemnify under a commercial general liability policy?4 Does having asymptomatic COVID-19 qualify as "bodily injury" under the 2012 ISO commercial general liability form?5 And more broadly, what will be the impact of different iterations of state shield laws, such as those that require varying degrees of compliance with government regulations6 or others that permit liability for elevated levels of negligent conduct?7
The uncertainty doesn't stop there. We can expect that fact and causation issues will be front and center of COVID-19 take-home litigation – including when and where the disease was contracted. As the world continues to reopen and people break out of their COVID bubble, it will likely become increasingly difficult for a plaintiff to point to a household member's employment as the only possible exposure. But even without an ultimate duty to indemnify, insurers may face a duty to defend, and take-home cases may be prolonged and expensive given the causation questions at their center. The fact-intensive nature of these cases make them less likely to be resolved through early dispositive motion, unlike property insurance COVID-19 business-interruption cases.8 Further, the necessary exposure analysis will likely require comprehensive expert testimony.
Take-home COVID-19 liability is still developing, but if filing these claims becomes a prevailing trend, employers – and their insurers – will need to closely evaluate exposure on a jurisdiction-specific basis, and implement proper safeguards on the front end to prevent such claims. Moreover, the precedent set in these cases concerning an employer's duty to employees' household members, the effect of shield laws, and what claims are "derivative" of state-specific worker's compensation acts, may have important ramifications outside of COVID-19.
1 See Melissa D'Alelio and Michael Collier, 'Take Home' COVID And Emerging Liability Insurance Issues, Law360, April 14, 2022, https://www.law360.com/articles/1483474.
2 No. 2:21-cv-00387 (E.D. Wis.).
3 See, e.g., Estate of Madden v. Southwest Airlines Co.,No. 1:21-cv-00672-SAG, 2021 WL 2580119 (D. Md. Dec. 21, 2021). Ek v. See's Candies, Inc., No. 20STCV49673 (Cal. Super. Ct.); Elijah v. Pilgrim's Pride Corp., No. 5:21-cv-0047-RWS (E.D. Tex.); Garcia v. Swift Beef Co., No. 2:20-CV-263-Z-BR, 2021 WL 5997185 (N.D. Tex. Dec. 17, 2021), appeal filed, No. 22-10050; Gomez v. Logix Fed. Credit Union, Inc., No. 21STCV15877 (Cal. Super. Ct.); Haywood v. County of Riverside, No. CVRI2200079 (Cal. Super. Ct.); Kuciemba v. Victory Woodworks, Inc., No. 3:20-cv-09355-MMC (N.D. Cal.), appeal filed, No. 21-15963; Kurtz v. Sibley Mem'l Hosp., No. 4837587 (Md. Cir. Ct.); Lathourakis v. Raymours Furniture Co., No. 59130/2020 (N.Y. Sup. Ct.); Palmer v. Amazon.com, Inc., 498 F. Supp. 2d 359 (E.D.N.Y. 2020), appeal filed, No. 20-3989; Reynoso v. Byrne & Schaefer Elec., No. 2020L000620 (Ill. Cir. Ct.); Ruiz v. Conagra Foods Packaged Foods, LLC, No. 2:21-cv-00387 (E.D. Wisc.).
4 See Melissa D'Alelio and Michael Collier, 'Take Home' COVID And Emerging Liability Insurance Issues, Law360, April 14, 2022, https://www.law360.com/articles/1483474.
5 Id.
6 See, e.g., Mich. Comp. Laws 691.1451, Fla. Stat. 768.38, Nevada SB4, Section 29 (2020), North Dakota House Bill 1175 (2021-2022), Tex. Civ. Prac. & Rem. § 148.003.
7 See, e.g., Ark. Code. Ann. § 16-120-1105, S.D. Codified Laws § 21-68, Ala. Code § 6-5-792.
8 See Melissa D'Alelio and Michael Collier, 'Take Home' COVID And Emerging Liability Insurance Issues, Law360, April 14, 2022, https://www.law360.com/articles/1483474.

The articles on our website include some of the publications and papers authored by our attorneys, both before and after they joined our firm. The content of these articles should not be taken as legal advice. The views and opinions expressed in this article are those of the author(s) and do not necessarily reflect the views or official position of Robins Kaplan LLP.
Erica Ramsey - The Robins Kaplan Insurance Insight
Any information that you send us in an e-mail message should not be confidential or otherwise privileged information. Sending us an e-mail message will not make you a client of Robins Kaplan LLP. We do not accept representation until we have had an opportunity to evaluate your matter, including but not limited to an ethical evaluation of whether we are in a conflict position to represent you. Accordingly, the information you provide to us in an e-mail should not be information for which you would have an expectation of confidentiality.

If you are interested in having us represent you, you should call us so we can determine whether the matter is one for which we are willing or able to accept professional responsibility. We will not make this determination by e-mail communication. The telephone numbers and addresses for our offices are listed on this page. We reserve the right to decline any representation. We may be required to decline representation if it would create a conflict of interest with our other clients.

By accepting these terms, you are confirming that you have read and understood this important notice.