Health Care Antitrust under President Biden
What Health Care Companies May Expect by Way of Antitrust Policy and Enforcement in the Next Four Years
March 9, 2021
Remote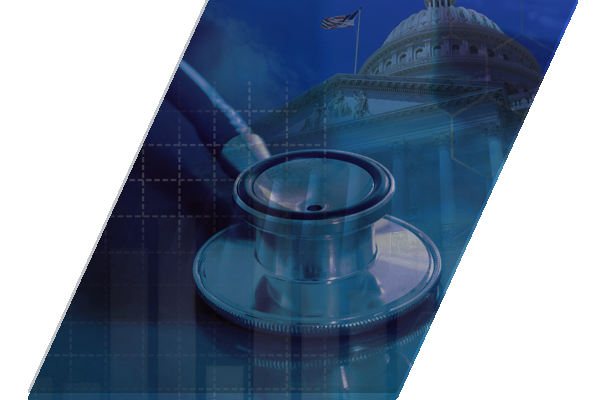 Start time: March 9, 2021 | 1:00 p.m. CT
Duration: 60 minutes
After a turbulent year that roiled the economy, and the health care sector more than most, the Democrats emerged with control of both the White House and Congress for the first time since 2014. Business leaders and in-house counsel are now turning their eyes to Washington and wondering what changes the next four years will bring. Join us on March 9, 2021, as some of our most experienced lawyers discuss what the change in administration may augur for antitrust enforcement and for health care in particular. Topics to be discussed include:
What do we know about Biden's high-level antitrust and health care appointees? What policy shifts are likely?
Will there be a return to closer policy alignment between the Federal Trade Commission and the DOJ Antitrust Division?
Will the Biden administration attempt to reverse some Trump-era mergers in the hospital sector?
And what about the trend toward greater concentration in pharma—will this be allowed to continue?
Will there be a retreat from the DOJ's strong defense of patent-holder rights and apparent indifference to alleged "patent thickets" in branded drugs and biosimilars?
Can we expect the government to press brand name drug manufacturers to allow generics greater access to samples for R&D purposes under the CREATES Act?
Will there be a new emphasis on single-firm enforcement in health care under an "abuse of dominance" approach?
Whither Hatch-Waxman patent settlements in view of the California "Reverse Payments" Law? Is there room for a federal role here?
Can anything be done to help mitigate the increasing cost of third-party discovery, especially in antitrust and IP cases?
What are the possible implications of the recent repeal of McCarran-Ferguson antitrust immunity for health insurers?
Questions? Please contact Christine Berndt at CBerndt@RobinsKaplan.com or 612.349.8404.
Speakers:
Jake M. Holdreith
Partner; Member of the Executive Board
Leader of Health and Life Sciences Industry Group
Robins Kaplan LLP
Thomas C. Mahlum
Partner; Co-Chair, Health Care Litigation Group
Robins Kaplan LLP
William V. Reiss
Partner, Antitrust Practice Group
Robins Kaplan LLP
Meegan F. Hollywood
Partner, Antitrust Practice Group
Robins Kaplan LLP
Introductory Remarks:
Matthew J. Geyer
Associate
Robins Kaplan LLP
Any information that you send us in an e-mail message should not be confidential or otherwise privileged information. Sending us an e-mail message will not make you a client of Robins Kaplan LLP. We do not accept representation until we have had an opportunity to evaluate your matter, including but not limited to an ethical evaluation of whether we are in a conflict position to represent you. Accordingly, the information you provide to us in an e-mail should not be information for which you would have an expectation of confidentiality.

If you are interested in having us represent you, you should call us so we can determine whether the matter is one for which we are willing or able to accept professional responsibility. We will not make this determination by e-mail communication. The telephone numbers and addresses for our offices are listed on this page. We reserve the right to decline any representation. We may be required to decline representation if it would create a conflict of interest with our other clients.

By accepting these terms, you are confirming that you have read and understood this important notice.