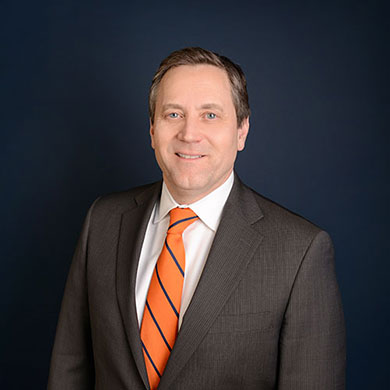 Thomas C. Mahlum
Partner
Co-Chair, Health Care Litigation Group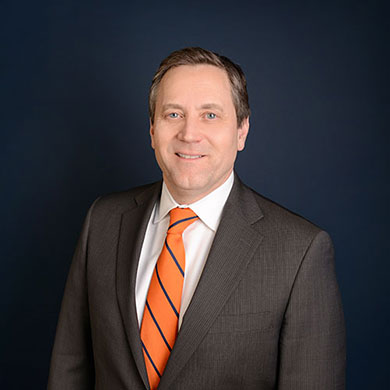 Experience
Tom Mahlum is co-chair of Robins Kaplan's Health Care Litigation Group. This group represents many of the nation's largest healthcare payors in complex litigation in venues across the country, including arbitrations, focusing primarily on affirmative recoveries – actions against providers and drug manufacturers alleged to have engaged in fraud, waste and abuse, along with other transgressions.

Over his 26 years in practice, Tom's career has spanned a number of practice areas, including contract disputes, intellectual property, antitrust, unfair competition and international arbitration.

Tom has courtroom experience in all phases of litigation for both plaintiff and defendants. He is also an extremely effective and persuasive negotiator, skilled at obtaining creative agreements that end disputes and meet client business and litigation goals. Clients hire Tom for the level-headed calm he brings to even the most intense disputes and his ability to anticipate, avoid, and address litigation and business obstacles. Then, whether in the courtroom or at the negotiation table, they come to prize the analytic curiosity that reshapes dispute narratives and drives case results.

In recognition of Tom's leadership skills, he has been appointed and served on the firm's Executive Board, and assisted in setting the strategic direction of the firm. In addition, Tom has served as the Chair of the Board of a local environmental group with a national reputation for the protection of wilderness areas.
Experienced trial counsel in complex business disputes across industries.
Healthcare Industry
Represented national payor in multi-million dollar arbitration against provider for failure to comply with Medicare and contractual obligations to ensure medical necessity of services.
Investigated provider of specialty and compounded drugs for fraudulent billing practices.
Represented purchaser of regional payor business in connection with indemnification claims against sellers.
Represented the University of Wisconsin's technology transfer office, WARF, in a patent infringement action relating to Magnetic Resonance Imaging (MRI) technology.
Represented leading medical imaging company in connection with infringement claims against upstart foreign competitor in the field of CT equipment.

Represented Medtronic in patent infringement actions involving various spinal implants and associated instrumentation, catheters, and automatic external defibrillators.
Represented healthcare services provider in connection with breach of contract claims against medical imaging company.
Retail, Service and Financial Industries

Defended grocery wholesaler in connection with fraud and other tort claims asserted by retailer.

Defended corporation and Board member in action arising out of termination of a CEO for cause.
Defended new employer in actions alleging tortious interference with employee's non-solicitation obligation owed to former employer.
Enforced non-compete agreements in actions involving high-level employees.
Represented plaintiffs and defendants, including Bell Labs, in connection with numerous patent infringement actions related to e-commerce platforms.
Represented software developers in copyright disputes.

Represented bond funds which were plaintiffs in securities fraud action arising out of $500 million private placement.

Represented a commodity trader alleging losses associated with futures positions as a result of manipulation of a thinly-traded commodities market.

Represented retailer in action against contractor for construction defects and defective performance.
Represented national retailer in numerous lease and other property disputes.
Represented a major airline company in defense of a patent infringement action relating to communications protocols, GPS, and avionics technology.
Manufacturing Industry

Represented plaintiff in false advertising action related to a competitor's comparative advertisements.
Represented employers in defense of trade secret and tortious interference claims related to the hiring of employee from a competitor.
Represented the seller of a multimillion dollar manufacturing business in defense of claims for fraud and breach of contract arising out of the purchase.
Represented touchscreen technology company in connection with breach of joint development agreement and the failure to pay royalties.
Represented insurer in actions to enforce trademarks.
Represented a manufacturer in defense of a patent infringement action relating to heavy equipment used in the attachment industry.
Represented product purchasers in action against alleged cartel in an antitrust case related to alleged price fixing.

Represented trademark owners and defendants in a variety of trademark disputes, including litigation before the U.S. Court of Appeals, and the Trademark Trial and Appeal Board.

International Arbitration
International Chamber of Commerce arbitration involving ownership of certain intellectual property rights in light of various contracts requiring the application of German and New York law.

Represented Estonian business in an international arbitration proceeding.
Pro Bono
Represented the Friends of the Boundary Waters Wilderness, pro bono, in its efforts to enforce the Minnesota Environmental Rights Act and prevent the construction of a 450-foot cellular phone tower near the Boundary Waters Canoe Area Wilderness.

Represented court-appointed Guardian ad Litem for two children in action involving issues under the Indian Child Welfare Act.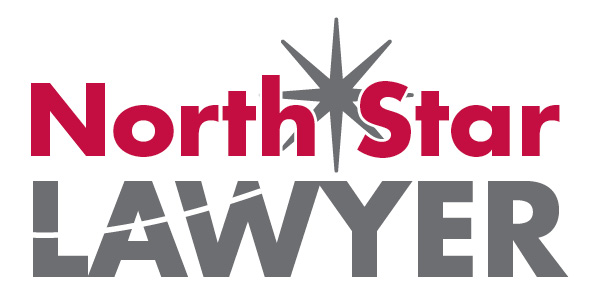 Listed in The Best Lawyers in America (2024 edition)
Named a "North Star Lawyer" by the Minnesota State Bar Association for providing at least 50 hours of pro bono legal services (2013, 2015-2016)
Named a "Rising Star," Minnesota Law & Politics (2006-2007)
Bar Admissions
Minnesota
New York
U.S. District Court, Central District of Illinois
U.S. Court of Appeals, Eighth Circuit
U.S. Court of Appeals, Federal Circuit
U.S. Court of Appeals, Sixth Circuit
U.S. District Court, Minnesota
Education
University of Minnesota Law School, J.D., magna cum laude (1995)
University of Wisconsin-Madison, B.S.
Professional Associations
American Bar Association
Minnesota State Bar Association
Law360 Healthcare Editorial Advisory Board (2022)
Health Care Antitrust Under President Biden 2.0
Robins Kaplan LLP, Webinar (November 16, 2021)
Health Care Antitrust Under President Biden
Robins Kaplan LLP, Webinar (March 9, 2021)
Creating Value through Litigation
American Health Lawyers Association, Chicago, Illinois (December 9, 2016)
RESOURCES
Links to full publications and news releases.
Any information that you send us in an e-mail message should not be confidential or otherwise privileged information. Sending us an e-mail message will not make you a client of Robins Kaplan LLP. We do not accept representation until we have had an opportunity to evaluate your matter, including but not limited to an ethical evaluation of whether we are in a conflict position to represent you. Accordingly, the information you provide to us in an e-mail should not be information for which you would have an expectation of confidentiality.

If you are interested in having us represent you, you should call us so we can determine whether the matter is one for which we are willing or able to accept professional responsibility. We will not make this determination by e-mail communication. The telephone numbers and addresses for our offices are listed on this page. We reserve the right to decline any representation. We may be required to decline representation if it would create a conflict of interest with our other clients.

By accepting these terms, you are confirming that you have read and understood this important notice.