Ice Be Damned
As spring approaches and the snow melts, homeowners in the Northeast and Upper Midwest may incur losses due to ice dams, prompting questions on coverage, exposure, and mitigation.
April 19, 2018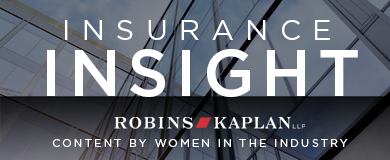 As spring approaches and the snow melts—and freezes and re-melts and re-freezes—homeowners in the Northeast and Upper Midwest may incur losses due to ice dams. Indeed, many homeowners may already have incurred losses due to ice dams and are only now discovering the extent of the resulting damages.
In recent years, homeowners' claims related to weather-related events, including ice dams, have been on the rise. According to the Insurance Information Institute, from 2011 to 2015 about one in 50 insured homes had a property damage claim due to water damage or freezing. Significantly, losses caused by water damage and freezing increased from 22% in 2011, to 45.1% in 2015.1
The Development of an Ice Dam
According to a University of Minnesota publication, an ice dam is "a ridge of ice that forms at the edge of a roof and prevents melting snow (water) from draining off the roof."2 For an ice dam to form, a roof must have snow on it and there must be varying temperatures on the surface of the roof. The temperature on the higher portion of the roof must be above freezing, causing the snow to melt into water. At the same time, the temperature on the lower surface of the roof must be below freezing, causing the water to re-freeze into ice.
When an ice dam gets large enough, water from the melting snow backs up and cannot drain off the roof or into gutters. The pooling water can leak into a home and cause damage to roofing, siding, interior walls and ceilings, insulation, and personal belongings, among other things. Water intrusion due to ice dams can also result in mold and mildew if not properly remediated.3
Coverage and Exposure for Ice Dam Claims
Coverage for losses due to ice dams depends on the insurer and specific policy at issue. Because many homeowners' policies provide coverage for "all perils" that are not expressly excluded, dwelling coverage generally applies to water damage resulting from ice dams, subject to applicable deductibles, limits, and exclusions. Homeowners' policies may also pay for ice dam removal, though removal is typically covered only after a loss and is limited to snow and ice directly affecting damaged areas.
Though most policies do not explicitly exclude ice dams from covered perils, several policy exclusions may limit or bar coverage for damages resulting from ice dams, including exclusions for mold. For example, in Hayley v. Allstate Ins. Co., the homeowner filed a claim for water damage due to an ice dam, which the insured covered.4 The following year, the insured sought to reopen their claim to allege related mold damages. The Michigan Court of Appeals found that the insurer properly paid for covered losses resulting from the ice dam and appropriately applied the policy's mold exclusion in rejecting the insured's mold claim.5
Additionally, there may be no coverage if the water intrusion or mold is due to a construction defect or an insured's failure to maintain the roof or exterior of the home.6 Similarly, if an insured fails to mitigate or promptly remediate damage from ice dams, insurers may deny coverage. And, even if dwelling coverage applies, homeowners' policies may not cover water and mold damage to contents and personal property.
Mitigating Increased Exposure for Ice Dams
In the past, one tool that insurers have used to mitigate exposure from weather-related claims is a separate deductible for certain perils, such as wind, hail, and hurricanes. Though ice dam deductibles are rare, they have been used on a "per unit" basis for commercial housing policies covering apartments, condominiums, and other community association buildings. In 2015, however, the Massachusetts Division of Insurance rejected an insurer's bid to add a $10,000 ice-dam deductible, even though ice dams contributed to nearly $1 billion in insurance losses in the state that year.7 Whether ice dam deductibles remain a viable option in other jurisdictions remains to be seen.
As long as extreme winter weather persists, losses due to ice dams will likely continue to rise. To address this increased exposure, insurers may need to implement traditional remedies, including imposing policy limits or exclusions, raising premiums for homeowners in affected areas, and pursuing ice-dam deductibles where available.
1 Insurance Information Institute, Facts + Statistics: Homeowners and renters insurance, https://www.iii.org/fact-statistic/facts-statistics-homeowners-and-renters-insurance.
2 University of Minnesota, Housing Technology: Ice Dams, https://www.extension.umn.edu/environment/housing-technology/moisture-management/ice-dams/.
3 Id.
4 Hayley v. Allstate Ins. Co., 686 N.W. 2d 273, 275-76 (Mich. Ct. App. 2004).
5 Id. at 276.
6 See, e.g., Lumbermen's Mut. Cas. Co. v. Sykes, 890 N.E.2d 1086, 1097-1101 (Ill. App. Ct. 2008) (insurer covered water damage due to an ice dam and mold damage attributed to water intrusion from the ice dam, denying coverage for extensive mold damage due to water intrusion from wood decay; the Court of Appeals reversed the majority of the district court's grant of summary judgment for the insured).
7 Shawn Selby, Property Casualty 360, Massachusetts Says No to Deductible for Ice-Dam Damage, Dec. 16, 2015, https://www.propertycasualty360.com/2015/12/16/massachusetts-says-no-to-deductible-for-ice-dam-da/?slreturn=20180220111817.
The Robins Kaplan Insurance Insight: Spring 2018
Any information that you send us in an e-mail message should not be confidential or otherwise privileged information. Sending us an e-mail message will not make you a client of Robins Kaplan LLP. We do not accept representation until we have had an opportunity to evaluate your matter, including but not limited to an ethical evaluation of whether we are in a conflict position to represent you. Accordingly, the information you provide to us in an e-mail should not be information for which you would have an expectation of confidentiality.

If you are interested in having us represent you, you should call us so we can determine whether the matter is one for which we are willing or able to accept professional responsibility. We will not make this determination by e-mail communication. The telephone numbers and addresses for our offices are listed on this page. We reserve the right to decline any representation. We may be required to decline representation if it would create a conflict of interest with our other clients.

By accepting these terms, you are confirming that you have read and understood this important notice.