Is This the End of Mandatory Arbitration? Turning the Tables With Mass Arbitration
A Podcast With David Rochelson
January 17, 2022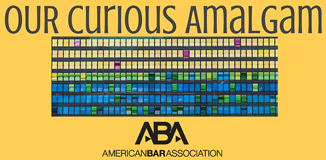 Knowing that few people have the time or resources to initiate arbitration over relatively small damages, many large companies rely on mandatory arbitration provisions and class action waivers in their employment and consumer agreements. But what happens when plaintiffs' attorneys file individual arbitration cases on behalf of thousands of claimants at the same time? In this episode, co-hosts Alicia Downey and John Roberti speak with Dave Rochelson, author of "Is This the End of Mandatory Arbitration?" about the new wave of so-called "mass arbitrations," in which the respondent may be required to pay aggregated filing and case administration fees totaling hundreds of thousands, or even millions of dollars. Listen to this episode to discover how mass arbitration is leveling the playing field and calling into question the cost-benefit proposition of class waivers and mandatory arbitration.
The articles on our website include some of the publications and papers authored by our attorneys, both before and after they joined our firm. The content of these articles should not be taken as legal advice. The views and opinions expressed in this article are those of the author(s) and do not necessarily reflect the views or official position of Robins Kaplan LLP.
Any information that you send us in an e-mail message should not be confidential or otherwise privileged information. Sending us an e-mail message will not make you a client of Robins Kaplan LLP. We do not accept representation until we have had an opportunity to evaluate your matter, including but not limited to an ethical evaluation of whether we are in a conflict position to represent you. Accordingly, the information you provide to us in an e-mail should not be information for which you would have an expectation of confidentiality.

If you are interested in having us represent you, you should call us so we can determine whether the matter is one for which we are willing or able to accept professional responsibility. We will not make this determination by e-mail communication. The telephone numbers and addresses for our offices are listed on this page. We reserve the right to decline any representation. We may be required to decline representation if it would create a conflict of interest with our other clients.

By accepting these terms, you are confirming that you have read and understood this important notice.