Steve Schumeister Honored with Minnesota State Bar Association 2023 Lifetime Achievement Award
June 21, 2023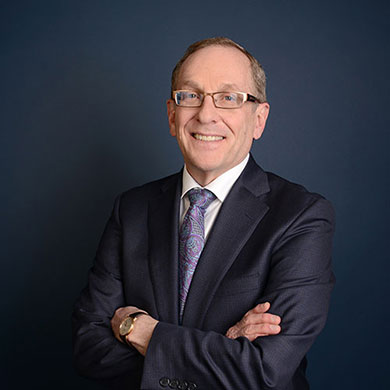 Robins Kaplan LLP is pleased to announce that Steve Schumeister has been selected to receive the Minnesota State Bar Association (MSBA) 2023 Lifetime Achievement Award.
The MSBA presents the Lifetime Achievement Award to an experienced member of the State Bar who has continually displayed commitment and contributions to the Bar, the legal profession, and the public throughout their career. Recipients of this award are well respected in the legal community for their integrity, competence, and career achievement, and have demonstrated an ongoing commitment to service which goes beyond ordinary expectations.
For over 25 years, Schumeister has served as the firm's managing partner. Throughout his distinguished career, he has taken on leadership roles steering philanthropic and legal efforts in Minnesota centered on access to justice for those in need. He serves as a director and past chair of the Fund for Legal Aid and heads the Robins Kaplan LLP private foundation. Schumeister previously served as director and past president of the Legal Rights Center. Schumeister also serves on the board of trustees of the Richard M. Schulze Family Foundation, in which he is part of the decision-making body whose recent grant recipients include more than 750 organizations, 400 college scholars, and 200 preschool families.
Since its founding in 1938, Robins Kaplan has continually renewed its commitment to diversity, and Schumeister in his longtime roles of managing partner and member of the Executive Board has been instrumental to sustaining and advancing the firm's commitment. To further advance diversity in the legal profession, Schumeister led the firm in joining and assisting to grow Twin Cities Diversity in Practice (TCDIP), and he now serves on its board. Additionally, with Schumeister's guidance, the firm became one of the founding members of Wanton Injustice Legal Detail, an affiliate of TCDIP, and he now serves on its board. His additional commitments include Minnesota Lawyers Working for Racial Justice and a personal pledge to the Leadership Council on Legal Diversity.
"Steve's sustained leadership and commitment have been a mainstay for Minnesotans," said Ronald Schutz, chair of the firm's Executive Board. "He gives his talent, time and unfailing dedication not only to making our firm better corporate citizens and lawyers but also to making the playing field more even handed and fair. The need to do more is unabated. Luckily, Steve shows no signs of slowing down, and for that we should be thankful."
Any information that you send us in an e-mail message should not be confidential or otherwise privileged information. Sending us an e-mail message will not make you a client of Robins Kaplan LLP. We do not accept representation until we have had an opportunity to evaluate your matter, including but not limited to an ethical evaluation of whether we are in a conflict position to represent you. Accordingly, the information you provide to us in an e-mail should not be information for which you would have an expectation of confidentiality.

If you are interested in having us represent you, you should call us so we can determine whether the matter is one for which we are willing or able to accept professional responsibility. We will not make this determination by e-mail communication. The telephone numbers and addresses for our offices are listed on this page. We reserve the right to decline any representation. We may be required to decline representation if it would create a conflict of interest with our other clients.

By accepting these terms, you are confirming that you have read and understood this important notice.