Robins Kaplan Mourns Death of New York Managing Partner
Hollis Salzman
October 5, 2020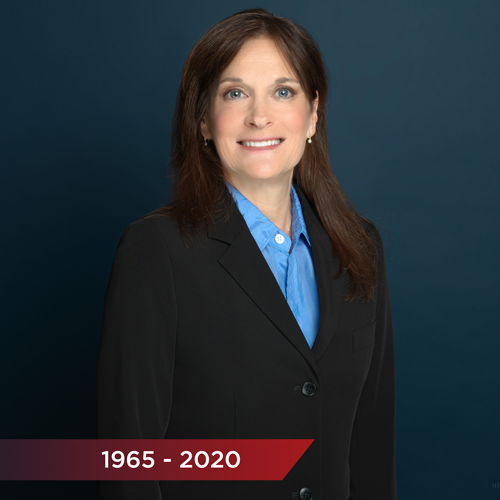 With profound sadness, Robins Kaplan LLP announces the sudden passing of New York Office Managing Partner Hollis Salzman.
A trailblazing attorney, trusted advisor, and beloved colleague and friend, Ms. Salzman led the firm's New York office as Managing Partner since 2019, co-chaired the firm's Antitrust and Trade Regulation Group, and served as a member of the firm's Executive Board.
"Hollis Salzman was exemplary in every way. She was dedicated to her family and community, and was a truly incredible advocate for her clients," said Ronald J. Schutz, chair of the firm's Executive Board. "She was our treasured partner, colleague, and friend. We miss her terribly, but her irrepressible spirit will inspire us for many years to come."
One of the nation's leading antitrust attorneys, Ms. Salzman spent more than 25 years litigating some of the world's largest cases and recovered over $2 billion in settlements for victims of antitrust cartel and unfair competition practices. Her groundbreaking work as co-lead counsel in In re Air Cargo Shipping Services Litigation, a class action against many of the world's biggest airlines, resulted in over $1.2 billion in settlements for purchasers of airfreight services. She also spent many years representing plaintiffs in In re Automotive Parts Antitrust Litigation, recovering more than $1 billion for purchasers of car parts affected by price-fixing agreements.
As a prominent female litigator, Ms. Salzman was a champion of gender equality and diversity in the profession. She embraced her role as a mentor and role model to other female attorneys, helping to inspire them to shine on their own merit: "Women can succeed and lead blockbuster investigations, even in a male-dominated field, without losing their identity or acting in a way that is not true to themselves." Her tireless dedication to advocating on behalf of women included an extensive pro bono practice representing indigent women and victims of domestic violence.
Ms. Salzman served at the highest levels of professional and community associations, including as Chair of the New York State Bar Association's Antitrust Law Section, Co-Chair of the New York Women's Antitrust Bar Association, Advisory Board Member of the American Antitrust Institute, and Co-Chair of the American Bar Association's Section of Antitrust Law's Competition/Consumer Protection Policy and U.S. Task Force Committee. She was the Past President of the Committee to Support Antitrust Laws (COSAL) and served on the Board of Directors for Hudson River Community Sailing, a non-profit organization that develops leadership and academic success in underserved New York City youth through sailing education. A decades-long member of Brotherhood Synagogue, Ms. Salzman served as Chairman of the Board and before that as President of the Brotherhood Nursery School Parents' Association.
Ms. Salzman joined Robins Kaplan in 2013 after leading the antitrust practice group at a New York-based class action firm. She served as Assistant Managing Partner of the New York office before being named Managing Partner last year. She received her J.D. from Nova University School of Law and her undergraduate degree from Boston University.
Though Ms. Salzman was known throughout the country for her work as an attorney, she took the most pride in her role as a mother and partner, and is survived by her daughter Willa and son Finn. She is predeceased by her husband of 25 years, David Barry.
Any information that you send us in an e-mail message should not be confidential or otherwise privileged information. Sending us an e-mail message will not make you a client of Robins Kaplan LLP. We do not accept representation until we have had an opportunity to evaluate your matter, including but not limited to an ethical evaluation of whether we are in a conflict position to represent you. Accordingly, the information you provide to us in an e-mail should not be information for which you would have an expectation of confidentiality.

If you are interested in having us represent you, you should call us so we can determine whether the matter is one for which we are willing or able to accept professional responsibility. We will not make this determination by e-mail communication. The telephone numbers and addresses for our offices are listed on this page. We reserve the right to decline any representation. We may be required to decline representation if it would create a conflict of interest with our other clients.

By accepting these terms, you are confirming that you have read and understood this important notice.