Thinking Ahead: Key Provisions to Consider When Drafting Entity Governing Documents
BY MARK S. LACONTE AND NARGESS N. HADJIAN
March 2022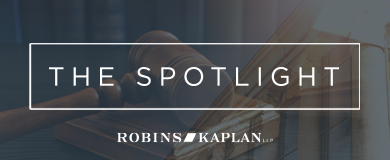 A company's governing documents, whether they be corporate bylaws and shareholder agreements, limited liability company ("LLC") operating agreements, or partnership agreements, typically include the rules and regulations for its operation and management. These agreements act as a critical framework for the entity's governance and identify the duties and responsibilities of its directors, managers, officers, and owners. Companies often rely on boilerplate templates that lack important provisions that mitigate risk and uncertainty. If drafted carefully, however, these agreements can prevent misunderstandings, minimize the risk of lawsuits, and enhance company value.
Consider including these key provisions when drafting company governing documents.
EXIT STRATEGY
A business's exit strategy is arguably as important as its inception. Yet, like the happy couple that foregoes a prenup, no one wants to kill the excitement of a new venture by bringing up how it might end. Therefore, exit strategies are often overlooked.
An exit strategy, however, should be planned at the time a company is formed. Many boilerplate bylaws or operating agreements do not include any restrictions on transferability of shares or ownership, resulting in myriad complications when an owner wants out or dies.
One clause to consider, especially in a 50-50 relationship, is a shotgun provision. Under this type of exit strategy, an owner is forced to either sell its shares or buy out the offering partner at the offering price. This provision, however, works only where partners share equal stake in the agreement.
Another consideration is to include a right-of-first-refusal provision. A right of first refusal gives the company and other owners the opportunity to buy the ownership interests before they are sold or transferred to a third party. This provision protects shareholders and owners from ending up with a new owner with whom they do not wish to be in business. The drafter may also want to consider whether the right of first refusal will apply to the transfer of ownership in the event of a death or by gift.
WAIVER OF FIDUCIARY DUTIES
Directors, managers, and officers are bound by fiduciary duties when acting in their official capacities. The fiduciary duties of loyalty and care require directors, managers, and officers to act with inherent fairness to the entity and its other owners. And while California and Delaware statutory and common law expressly prohibit the waiver of fiduciary duties in corporations, LLCs and partnerships are frequently characterized as "creatures of contract" and treated differently: Members of an LLC or partnership are free to contract among themselves concerning a multitude of management issues, including those regarding corporate-style fiduciary duties. Thus, an often forgotten yet important provision to consider when drafting operating or partnership agreements is whether to include an express waiver or modification of fiduciary duties.
Eliminating or modifying default fiduciary obligations can benefit the parties involved by more clearly defining the parameters of their relationship. It can also help eliminate the uncertainty stemming from potential challenges based on fiduciary-duty violations by promoting efficiency in management and establishing clear expectations. Owners often require such a waiver as a condition to agreeing to assume management duties.
In eliminating or modifying fiduciary duties, drafting attorneys must clearly articulate the contours of the contractual obligations. Absent clear and unambiguous limiting language, the parties may find themselves subject to default fiduciary duties borrowed from corporate law.
Of course, modifications of fiduciary duties are motivated by different reasons and may only make sense in certain situations, depending upon the context of the roles and relationships. For example, where an owner is qualified to run the business, it may make sense to waive fiduciary duties. But if a non-owner is to assume a management role, waiving fiduciary duties may not be the right option. Nonetheless, it is important to consider this issue when drafting operating or partnership agreements.
INDEMNIFICATION AND INSURANCE
These two provisions go hand in hand.
It is vital to ensure that the indemnification provision is adequately drafted to protect the company's officers, managers, and directors from personal exposure to liability claims for the business decisions and actions undertaken in their official capacities.
To take this a step further, a drafter may want to consider including a provision that obligates the company to maintain Directors and Officers Liability Insurance ("D&O"). Directors and officers are at risk of being sued for a variety of reasons relating to their company roles typically involving corporate governance matters, among other things. The main function of the D&O policy is to insure against personal losses and to allow the leadership to make decisions confidently, without fear of personal financial liability. It may also provide coverage for claims against the company itself and help reimburse a business for the legal fees or costs associated with defending its management against such claims. Note that D&O policies typically exclude coverage for intentionally dishonest conduct such as fraud.
Additionally, all organizations—small or large, private or public—can be vulnerable to D&O liability. Thus, any business with a board or advisory committee could benefit by including an insurance provision in its governing documents.
PREVAILING PARTIES
A prevailing-party provision gives the company, and its owners, additional leverage, because it acts as a powerful deterrent against baseless lawsuits. In the context of a company's governing documents, a prevailing-party provision provides that, if legal action is taken against the company or its owners, then the party that loses the lawsuit will be required to pay the prevailing party's reasonable attorneys' fees and costs, creating a significant consequence for frivolous claims.
Attorneys often overlook fee-shifting provisions when preparing agreements, but they're a key tool in protecting the company and its owners from meritless claims.
Governing documents are essential in articulating the rules and regulations for an entity's structure and management. Although not an exhaustive list, the provisions above can help avoid fiduciary disputes down the road.
Any information that you send us in an e-mail message should not be confidential or otherwise privileged information. Sending us an e-mail message will not make you a client of Robins Kaplan LLP. We do not accept representation until we have had an opportunity to evaluate your matter, including but not limited to an ethical evaluation of whether we are in a conflict position to represent you. Accordingly, the information you provide to us in an e-mail should not be information for which you would have an expectation of confidentiality.

If you are interested in having us represent you, you should call us so we can determine whether the matter is one for which we are willing or able to accept professional responsibility. We will not make this determination by e-mail communication. The telephone numbers and addresses for our offices are listed on this page. We reserve the right to decline any representation. We may be required to decline representation if it would create a conflict of interest with our other clients.

By accepting these terms, you are confirming that you have read and understood this important notice.