Chambers v. Gold Medal Bakery: An Illustration of Privilege in Shareholder Suits
By Tony Froio, Peter Foundas, and Michael Collier
December 2022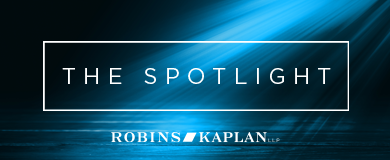 When working well, a closely held corporation can be the model of corporate governance—a shared vision, a united board, and intimate trust between officers and shareholders. However, over multiple generations the growth of the business can fray the bonds that originally allowed a closely held company to blossom. In the worst cases, shareholders may even sue the officers and directors of the business, which in a closely held company are frequently their own family members. One of our firm's recent cases in Massachusetts dealt with this very scenario and provided an important lesson in how family business disputes can escalate into shareholder claims, while also highlighting the boundaries of attorney-client privilege arising in a combined direct and derivative shareholder lawsuit. See Chambers v. Gold Medal Bakery, Inc., 983 N.E.2d 683 (Mass. 2013).
In Gold Medal Bakery, we represented the corporation and defendant officers and directors against a complex shareholder suit that alleged a wide array of fiduciary breaches. As is the case in many closely held companies, the shareholders and officers in Gold Medal Bakery were members of the same family, which after many generations had begun to disagree on the proper management of the family's highly successful bakery business. The dispute was a textbook example of a family business conflict—an older generation of founders passed the management of the company onto (some of) their children, but eventually the non-management children felt shut out. As a result, the non-management plaintiffs sought to force a sale of their shareholder interest in the company.
The Basics — Direct Shareholder Suits Versus Derivative Shareholder Suits
As family disputes emerged, it became apparent a shareholder suit was on the horizon for the Gold Medal Bakery. A shareholder lawsuit may take the form of: (1) a direct shareholder action against the company's officers and directors; and/or (2) a derivative suit, where the shareholders sue the officers and directors on behalf of the corporation itself. Despite these procedural differences, Gold Medal Bakery demonstrates how derivative claims frequently follow direct claims, because the information gathered via the direct claim is often used to make more serious allegations against company management.
Direct shareholder suits are the most straightforward of the two. As with traditional civil actions, in a direct shareholder suit the shareholder alleges the directors or officers have caused individual harm to the shareholder. However, it is usually difficult for such shareholders to demonstrate they have standing to individually sue a corporation's officers and directors, because they cannot demonstrate how the harm they suffered is "unique" to them and not suffered by other shareholders. Quarterman v. City of Springfield, 91 Mass. App. Ct. 254, 262, 74 N.E.3d 265, 273 (2017) ("As a general rule, a shareholder does not have standing to sue to redress an injury to the corporation in which he holds an interest."). In Gold Medal Bakery, the plaintiff-shareholders overcame this hurdle with Massachusetts General Law Ch. 156D, §§ 16.02 and 16.04, a common provision in state corporate law that gives individual shareholders a direct cause of action to inspect the corporation's business records and financial documents.
Derivative shareholders do not suffer from issues of standing like direct shareholder actions. In a derivative shareholder suit, shareholders can sue the corporation's directors and officers on behalf of the corporation itself. In this way, minority shareholders can derivatively protect a corporation from the directors' or officers' breach of fiduciary duty to the company. Derivative suits typically have much more gravitas than direct suits—they allege that directors and officers have committed some kind of malfeasance or misfeasance, such as self-dealing, improper conflicts of interest, committing to overly risky business ventures, or even outright fraud against the company.
In Gold Medal Bakery, the fundamental difference between these types of shareholder suits would prove critical to the defense of this case.
Privilege Issues When Direct and Derivative Suits Are Brought Simultaneously
In Gold Medal Bakery, the plaintiff-shareholders asserted both direct and derivative claims simultaneously. According to the plaintiffs, the defendant officers were not only responsible for direct harms under the Massachusetts record-inspection statutes but were also allegedly liable to the corporation itself for serious purported breaches of their fiduciary duty and self-dealing. Plaintiffs' claims were multifaceted but essentially alleged that the defendant officers (relatives of the plaintiffs) had intentionally concealed financial information to hide severe mismanagement of the company.
Our firm took a unique approach to defending this claim, one which eventually made its way to the Massachusetts Supreme Judicial Court (SJC). Put simply, we argued that many of the corporate documents plaintiffs sought included attorney-client privileged or attorney work product in the defense of the claims asserted by the plaintiffs. Our rationale was that—contrary to the goal of correcting "mismanagement" as stated in the derivative claims—the plaintiffs were actually adverse to the corporation, and thus privilege applied.
The Massachusetts SJC ultimately agreed, citing not only the shareholder-plaintiffs' adversarial posture toward the company but also that plaintiffs had simultaneously asserted direct claims. The SJC correctly deduced that these direct claims were not motivated to assist the company but to secure the highest sale price for plaintiffs' shares, proving that plaintiffs were ultimately "adverse":
[P]laintiffs' interests are adverse to Gold Medal. Of great significance is the nature and frequency of suit by the plaintiffs against Gold Medal. The plaintiffs have brought multiple suits directly against Gold Medal in a short span of several years and have been represented by their own counsel throughout this period….By the terms of their own pleadings, the plaintiffs have been pursuing a global buyout of their Gold Medal shares since approximately late 2006. They brought a direct suit solely against Gold Medal in 2007 for the inspection of corporate records to then use to value their Gold Medal shares.

Chambers v. Gold Medal Bakery, Inc., 464 Mass. 383, 396, 983 N.E.2d 683, 694 (2013)
Key Takeaways
Gold Medal Bakery illustrated the predictable escalation from informal family dispute, to direct claims, to serious derivative allegations of mismanagement. However, as we successfully proved in this case, the decision to simultaneously bring direct and derivative claims caused serious privilege issues for the shareholder-plaintiffs, because they could no longer be said to be acting solely in the company's interests.
Gold Medal Bakery also demonstrates that, even when successful, shareholder suits are time-consuming and expensive to defend. A frequent lesson from the case law is that transparency to all shareholders through regular, well-noticed board meetings with the assistance of capable corporate counsel can assuage many concerns about potential self-dealing or conflicts of interest among directors and officers, which may prevent shareholder discontent. This is especially significant in closely held family businesses, where family members hold different long-term goals for the company. Despite the varying perspectives, the overriding concern for the company's best interests is paramount and should be considered before making any corporate governance decisions.
Related Professionals
Anthony A. Froio
Partner
Co-Chair, Corporate Restructuring and Bankruptcy Group;
Managing Partner, Boston Office;
Member of Executive Board
Any information that you send us in an e-mail message should not be confidential or otherwise privileged information. Sending us an e-mail message will not make you a client of Robins Kaplan LLP. We do not accept representation until we have had an opportunity to evaluate your matter, including but not limited to an ethical evaluation of whether we are in a conflict position to represent you. Accordingly, the information you provide to us in an e-mail should not be information for which you would have an expectation of confidentiality.

If you are interested in having us represent you, you should call us so we can determine whether the matter is one for which we are willing or able to accept professional responsibility. We will not make this determination by e-mail communication. The telephone numbers and addresses for our offices are listed on this page. We reserve the right to decline any representation. We may be required to decline representation if it would create a conflict of interest with our other clients.

By accepting these terms, you are confirming that you have read and understood this important notice.