Antitrust: Taking on Monopoly Power from the Gilded Age to the Digital Age
A virtual discussion with Senator Amy Klobuchar about her new book
May 24, 2021
Remote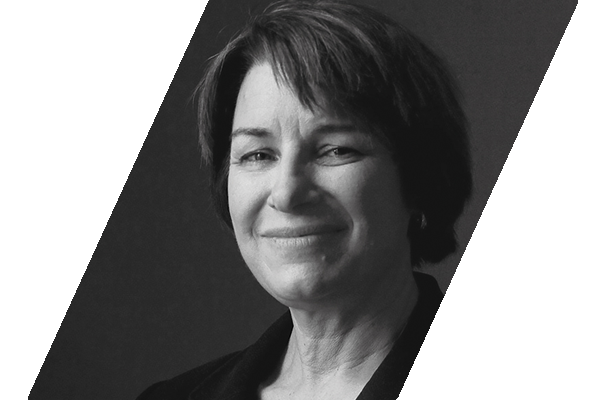 Start time: May 24, 2021 | 5:30 p.m. CT
Duration: 60 minutes

Join us for a virtual discussion with Senator Amy Klobuchar about her new book: "Antitrust: Taking on Monopoly Power from the Gilded Age to the Digital Age."
"The effects of monopoly power can be felt everywhere raising all sorts of questions for the American economy. Why do farmers pay so much for seeds and fertilizer? Why is health care so expensive? And why are so few incentives in place for big tech companies to protect your private information? If you haven't wondered about any of this, you need to. And if you have, you should also start thinking long and hard about the state of the nation's antitrust laws."--from "Antitrust"
Senator Amy Klobuchar's "Antitrust" is a look at the history of American monopolies, from Standard Oil and Bell to today's tech giants and Big Pharma, their effects on innovation, entrepreneurship, and consumer pricing, and the fights to regulate and rein them in. She suggests legislative proposals that would strengthen our current antitrust laws and help pave the way for their enforcement.
This event will feature a discussion with the Senator about the book followed by a Q&A session.
Interested in joining us? Email us at RKEmail@RobinsKaplan.com.
Any information that you send us in an e-mail message should not be confidential or otherwise privileged information. Sending us an e-mail message will not make you a client of Robins Kaplan LLP. We do not accept representation until we have had an opportunity to evaluate your matter, including but not limited to an ethical evaluation of whether we are in a conflict position to represent you. Accordingly, the information you provide to us in an e-mail should not be information for which you would have an expectation of confidentiality.

If you are interested in having us represent you, you should call us so we can determine whether the matter is one for which we are willing or able to accept professional responsibility. We will not make this determination by e-mail communication. The telephone numbers and addresses for our offices are listed on this page. We reserve the right to decline any representation. We may be required to decline representation if it would create a conflict of interest with our other clients.

By accepting these terms, you are confirming that you have read and understood this important notice.