Second Annual AI Legal Summit
Hosted by Robins Kaplan LLP and Berkeley Center for Law & Technology
May 5, 12, and 19, 2021
Remote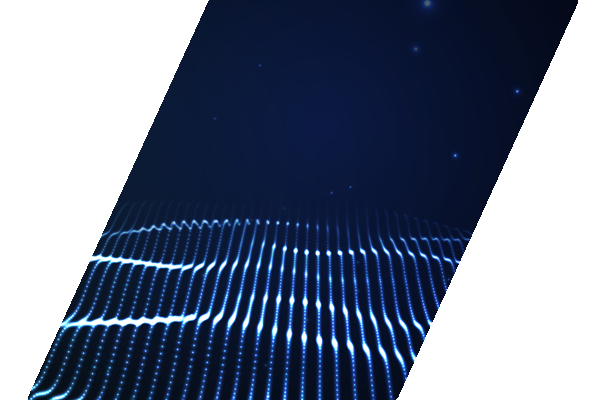 Recognize the IP risks that arise as artificial intelligence and machine learning take a greater foothold in your business. Our three-part seminar will present solutions to risks that are unique to AI/ML, including:
Protecting against copyright and other IP claims that may attach to AI/ML inputs, models, and outputs;
Navigating IP and privacy considerations for AI systems implemented in edge computing and peripheral devices; and
Establishing and enforcing trade secret protection of AI/ML development.
For executives and in-house counsel at companies embracing AI/ML, this complimentary three-part Minimum Continuing Legal Education course will empower you to stay ahead of the developing legal landscape.
Session I | No Rewind Button: Legal Pitfalls in Machine Learning Systems
Wednesday, May 5, 2021 | 11:00 a.m. – 12:00 p.m. PT
Machine learning systems present unique legal challenges because data that is ingested into those models often cannot be removed. If your model is tainted with ill-gotten data (from IP misappropriation, contract violations, etc.), it may be impossible to comply with court orders to remove the offending data. Learn to identify legal pitfalls in creating machine learning models and best practices for minimizing legal exposure from tainted data in these ML systems.
Moderator
Steven C. Carlson
Partner
Robins Kaplan LLP
Panelists
Roger Bodamer
Co-Founder/CTO/COO
Archipelago Analytics
Dr. Mike Meehan
General Counsel and Chief Legal Officer
Diveplane
Session II | AI on the Edge: Legal Considerations for Artificial Intelligence Systems from Peripheral Devices
Wednesday, May 12, 2021 | 11:00 a.m. – 12:00 p.m. PT
Artificial intelligence power is increasingly being pushed to the edge of computing systems, such as hand-held devices and household appliances. Edge AI moves interaction as close to the user as possible by processing data locally, in real time, disconnected from the cloud. This architecture increases performance and responsiveness to the end user. However, collecting data and running AI more broadly through edge devices triggers new legal exposures, particularly with security, privacy, and licensing. Learn how courts and the patent office will treat Edge AI inventions, what constitutes a reasonable security measure in an Edge AI system, and what additional privacy risks exist.
Moderator
Kevin M. Pasquinelli
Partner
Robins Kaplan LLP
Panelists
Deepak Dutt
CEO
Zighra
Michael D. Reif
Partner
Robins Kaplan LLP
Session III | Trade Secret as a Mechanism for Protecting AI/ML Development
Wednesday, May 19, 2021 | 11:00 a.m. – 12:00 p.m. PT
When investing in artificial intelligence and machine learning process and algorithm innovation, one should consider how to protect that investment from misappropriation. In this presentation, learn to identify, define, and capture those components of your AI/ML development process and training data that are distinguishable from shared advancements in the field.
Moderator
David A. Prange
Partner
Robins Kaplan LLP
Panelists
Bradley D. Baugh
Partner
North Weber & Baugh LLP
Aaron Brodsky
Chief Intellectual Property Counsel
Trimble Inc
Antony Craggs
Partner
Lewis Silkin LLP
Thomas Gaunt
Partner
Lewis Silkin LLP
Chris Hilberg
Senior Director, Legal
Best Buy
CLE Accreditation
Robins Kaplan LLP will seek approval with the Mandatory Continuing Legal Education Board in Minnesota for 1.0 hour of standard credit for each session. The Berkeley Center for Law & Technology will seek approval with the Minimum Continuing Legal Education Board in California for 1.0 credit hour for each session.
Questions? Contact Christine Berndt at CBerndt@RobinsKaplan.com or 612.349.8404.
Any information that you send us in an e-mail message should not be confidential or otherwise privileged information. Sending us an e-mail message will not make you a client of Robins Kaplan LLP. We do not accept representation until we have had an opportunity to evaluate your matter, including but not limited to an ethical evaluation of whether we are in a conflict position to represent you. Accordingly, the information you provide to us in an e-mail should not be information for which you would have an expectation of confidentiality.

If you are interested in having us represent you, you should call us so we can determine whether the matter is one for which we are willing or able to accept professional responsibility. We will not make this determination by e-mail communication. The telephone numbers and addresses for our offices are listed on this page. We reserve the right to decline any representation. We may be required to decline representation if it would create a conflict of interest with our other clients.

By accepting these terms, you are confirming that you have read and understood this important notice.