Trial Advocacy Seminar 2019: Back to Justice
October 14, 2019
Radisson Blu Minneapolis Downtown
Minneapolis, MN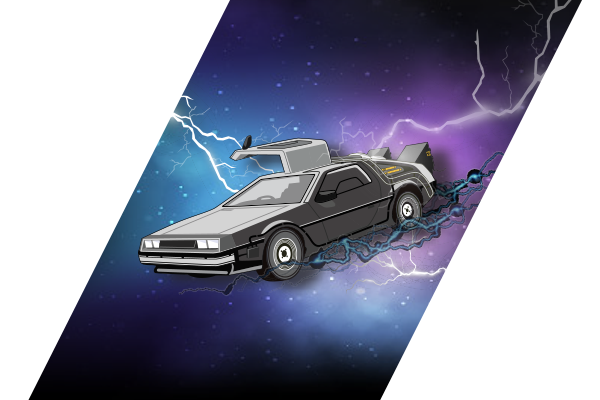 About
The future is now. Artificial intelligence is all around us, from our homes to our workplaces to our hospitals. Automobiles drive themselves. Wearable devices track our every move and measure our health. Our genetic code can be stored like a criminal record. Today's technology is a powerful force in the path towards justice, yet our obligation as trial attorneys to cut through complexity and tell our client's compelling story remains the same. Are you prepared to deploy every tool necessary to advance the rights of your client? After all, with great data comes great responsibility.
Agenda
Registration
8:00 a.m. – 9:00 a.m.
Program
9:00 a.m. – 4:00 p.m.
Reception
4:00 p.m. – 5:15 p.m.
CLE Accreditation
This course has been approved by Mandatory Continuing Legal Education boards in the following states:
Iowa
6.0 Standard
Activity ID 337461
Minnesota
5.25 Standard
Event Code 280154
North Dakota
via Minnesota Reciprocity
5.25 Standard
Wisconsin
7.0 Standard
If you have questions or would like to request a certificate of participation, please contact Christine Berndt at CBerndt@RobinsKaplan.com or 612.349.8404.
Program Details
Download PDF Version
Opening Remarks
9:00 a.m. – 9:15 a.m.
Peter A. Schmit, Robins Kaplan LLP
Panel | Great Scott! Wearable Technology Exists
9:15 a.m. – 10:00 a.m.
Moderator:
Leah Fitzgerald
Robins Kaplan LLP
Panelists:
John Carney, Esq.
Carney Forensics
Marsh Halberg
Halberg Criminal Defense
Tech Talk I | Predictive Analytics in Motion: Getting to Know the People Who Impact Your Trial the Most
10:00 a.m. – 10:20 a.m.
Basit Mustafa, Voltaire, Inc.
Panel | "Roads? Where we're going, we don't need roads." Preparing Your Practice for the Future of Driverless Cars
10:20 a.m. – 11:05 a.m.
Moderator:
Tony Schrank
Robins Kaplan LLP
Panelists:
Logan J. Drew
Robins Kaplan LLP

Kevin G. Vosburgh
Dynamic Safety LLC
Tech Talk II | 3D Printing
11:55 a.m. – 12:15 p.m.
Scott D. Drikakis, Stratasys, Inc.
Keynote | New Frontiers of Liability: Genomics and Artificial Intelligence
12:15 p.m. – 1:30 p.m.
Gary Marchant, Sandra Day O'Connor College of Law, Arizona State University
Panel | "Hey! I need to borrow this… scooter, or maybe the bike?" The Scoop on Legislative, Regulatory, and Safety Implications of 'Micromobility'
1:45 p.m. – 2:30 p.m.
Moderator:
Brandon E. Vaughn
Robins Kaplan LLP
Panelists:
Matt Moore
Quality Bike Parts

Maria Wardoku
Alta Planning + Design
Tech Talk III | Virtual Reality
2:30 p.m. – 2:50 p.m.
Presenters:
Darlene Garber
High Impact

Dieter Sliter
High Impact
Panel | "Time circuits on, flux capacitor… fluxing, engine running, all right!" Collaboration and Thinking beyond the Result
2:50 p.m. – 3:35 p.m.
Moderator:
Elizabeth M. Fors
Robins Kaplan LLP
Panelists:
Matthew J. Frerichs
Robins Kaplan LLP

Anthony Hoppa
Robins Kaplan LLP

Eric J. Magnuson
Robins Kaplan LLP

Jason Pfeiffer
Robins Kaplan LLP
Any information that you send us in an e-mail message should not be confidential or otherwise privileged information. Sending us an e-mail message will not make you a client of Robins Kaplan LLP. We do not accept representation until we have had an opportunity to evaluate your matter, including but not limited to an ethical evaluation of whether we are in a conflict position to represent you. Accordingly, the information you provide to us in an e-mail should not be information for which you would have an expectation of confidentiality.

If you are interested in having us represent you, you should call us so we can determine whether the matter is one for which we are willing or able to accept professional responsibility. We will not make this determination by e-mail communication. The telephone numbers and addresses for our offices are listed on this page. We reserve the right to decline any representation. We may be required to decline representation if it would create a conflict of interest with our other clients.

By accepting these terms, you are confirming that you have read and understood this important notice.