Matthew L. Woods
Partner
Co-Chair, First Chair Training Program
Experience
Mr. Woods has developed a robust practice focusing upon the intersection of intellectual property law and antitrust law. As both trial counsel and business counselor, Mr. Woods has directed clients in ways to protect and leverage their patents, trademarks, brands and trade secrets consistent with the guidelines of antitrust law. This includes infringement actions and defense of same, franchise litigation and actions under the Sherman, Clayton and Lanham Acts, as well as under state analogs.
Mr. Woods also has a solid background in addressing distributor and franchise issues on behalf of clients in the manufacturing and services industries. For example, he actively litigated dealership termination cases for a major manufacturer with nationwide networks, for both manufacturers of snowmobiles, and of pressure sensors and controls for home and light industrial applications. In addition to resolving cases claiming wrongful termination brought under various state statues such as the Wisconsin Fair Dealership Law, Mr. Woods has counseled clients as to ways to maintain dealer networks and to transition away from such business models while complying with the applicable regulations.
Digital Sun v. The Toro Company: Obtained summary dismissal of complaint asserted against The Toro Company, alleging violations of the federal antitrust laws (Sherman and Clayton Acts), as well as California unfair business practices and common law fraud. The complaint involved smart sprinkler technology, and arose out of Toro's consideration of a potential business relationship with the named plaintiff regarding that technology, including the licensing of certain intellectual property related to that technology. The issues presented in the motion to dismiss included the plausibility of the allegations under the standard set forth in the Supreme Court's decision in Twombly, as well as the intersection between the antitrust and patent laws. The dismissal briefing focused on key points in the related documentation and dealings which confirmed the business reality existing between the parties, thereby overcoming an otherwise complex set of allegations presented in the complaint. The matter settled shortly after the summary dismissal.
PSI Repair Service Inc v. Honeywell Inc.: Obtained summary judgment on behalf of manufacturer of industrial control systems against allegations of antitrust trying with regard to replacement parts and repair services.
In re Certain GPS Navigation Products, Components Thereof, and Related Software: Represent Honeywell Inc. in the enforcement of a series of patents related to GPS and navigational systems for use in the recreational marine industry. Filed suit in 2009 in District Court; while the patents were waiting re-examination, initiated proceedings before the International Trade Commission against one named defendant, Furuno Electric Co., related to additional acts of infringement of additional patents. Negotiated a successful resolution of that matter, along with resolution of that portion of the original district court action related to that defendant.
Efficient Drivetrains, Inc. v. Toyota Motor Corp.: Represented Efficient Drivetrains, Inc. in a dispute with Toyota Motor Corp. regarding a portfolio of fuel-efficient technology patents for hybrid and plug in hybrid vehicles. The dispute was resolved on February 21, 2012 when a confidential agreement was reached, providing Toyota with freedom to operate.
Honeywell International et al. v. Apple et al.: Representing Honeywell in patent litigation against the Liquid Crystal Display consumer electronics industry, venued in Delaware. Case was filed in 2004 and to date approximately 85% of the manufacturing industry has taken a license.
Intergraph v. Dell, Hewlett Packard and Gateway: Represented Intergraph Corp. in patent litigation involving microprocessor system design in a case venued in East Texas. Recovered a total of $500 million in settlements as follows:
Hewlett-Packard $141 million, with cross licenses;
Dell/Intel $225 million;
Gateway/emachines $12 million plus ongoing royalties;
AMD $20 million;
IBM $10 million plus a license to IBM's portfolio;
Toshiba and NEC, confidential settlements
Licensing campaign following litigation:
Fujitsu $9.75 million;
Sony $15 million;
Acer $7.5 million; and
Other confidential licenses
Honeywell Inc. v. Victor Company of Japan and U. S. JVC Corp.: Trial counsel on behalf of Honeywell Inc., in action for patent infringement of in video cameras. The case was tried in the U.S. District Court, District of Minnesota, St. Paul, Minnesota, Frank, Judge . Jury verdict in favor of Honeywell for $30 million, which reflects royalties of two percent of JVC's sales of the accused camcorders to calculate past damages for the unlicensed use of the technology.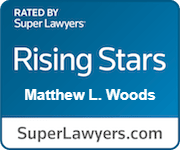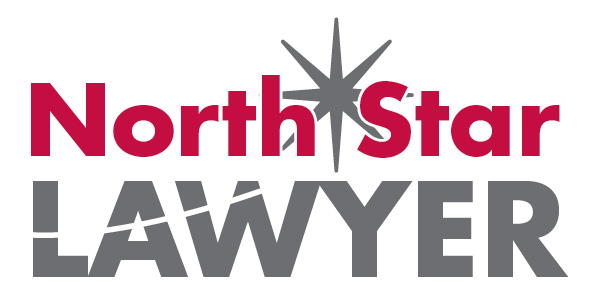 Listed in The Best Lawyers in America (2023-2024 editions)
Named to Law360's Aerospace and Defense Editorial Advisory Board (2021)
Named a "North Star Lawyer" by the Minnesota State Bar Association for providing at least 50 hours of pro bono legal services (2016, 2022)
Recipient of the "Client Choice Award for Intellectual Property - Patents in Minnesota," Lexology (2015)
Bar Admissions
Minnesota
U.S. Court of Appeals, Eighth Circuit
U.S. Court of Appeals, Federal Circuit
U.S. Court of Appeals, Fourth Circuit
U.S. Court of Appeals, Sixth Circuit
U.S. District Court, Arizona
U.S. District Court, Michigan
U.S. District Court, Minnesota
U.S. District Court, Nebraska
U.S. Supreme Court
Education
Duke University School of Law, J.D., magna cum laude (1989)
Grinnell College
Professional Associations
Law360 Aerospace & Defense Editorial Advisory Board (2022)
American Bar Association
Minnesota State Bar Association
American Intellectual Property Law Association
Antitrust and Intellectual Property Law Virtual Panel Discussion
Guest Speaker, St. Thomas School of Law Student intellectual Property Law Association (Scheduled for January 29, 2021)
EU Commission Update
Minnesota CLE, Webinar (March 1, 2018)
Food & Beverage Litigation Conference: A look at Hospitality, Liquor, and Food Liability
Perrin Conferences, Chicago Illinois (October 25, 2017)
Not So Fast Ethical Considerations Impacting Patent Licensing Litigation
Minnesota CLE Midwest IP Institute, Minneapolis, Minnesota (September 29, 2017)
With FRANDs Like These SEPs FRANDS the ITC and the Phone Wars
(January 17, 2014)
Using Pro Bono to Build and Evaluate Core Legal Competencies
Pro Bono Institute, Washington, D.C. (March 28, 2012)
Patent Infringement Litigation
Patent Resources Group, Naples, Florida (April 15, 2010)
Patent Infringement Litigation
Patent Resources Group, Omni Orlando, Orlando, Florida (April 23, 2009)
Patent Infringement Litigation
Patent Resources Group, Hyatt Regency Coconut Point Resort & Spa, Bonita Springs, Florida (April 6, 2006)
RESOURCES
Links to full publications and news releases.
Any information that you send us in an e-mail message should not be confidential or otherwise privileged information. Sending us an e-mail message will not make you a client of Robins Kaplan LLP. We do not accept representation until we have had an opportunity to evaluate your matter, including but not limited to an ethical evaluation of whether we are in a conflict position to represent you. Accordingly, the information you provide to us in an e-mail should not be information for which you would have an expectation of confidentiality.

If you are interested in having us represent you, you should call us so we can determine whether the matter is one for which we are willing or able to accept professional responsibility. We will not make this determination by e-mail communication. The telephone numbers and addresses for our offices are listed on this page. We reserve the right to decline any representation. We may be required to decline representation if it would create a conflict of interest with our other clients.

By accepting these terms, you are confirming that you have read and understood this important notice.