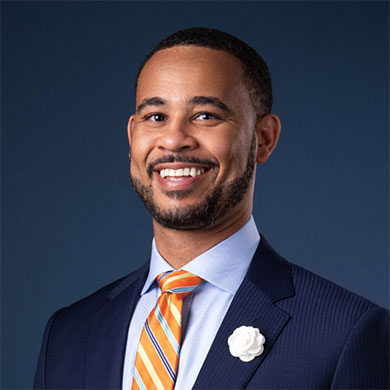 Brandon E. Vaughn
Partner
Chair, Black Firm Member Resource Group
Chair, Attorneys of Color Resource Group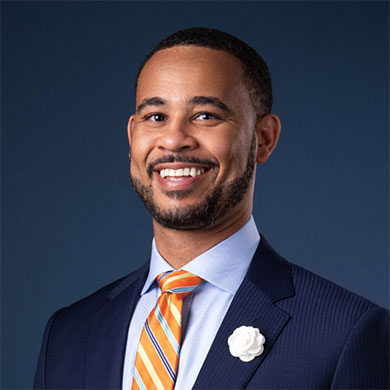 Experience
For almost fifteen years, Brandon Vaughn has dedicated his law practice to advocating for individuals and families who have been injured by others. As a partner and trial lawyer in the Medical Malpractice and Personal Injury Group at Robins Kaplan LLP, he is committed to understanding the challenges clients face while helping them secure compensation for their losses.

Brandon views his position as an attorney as much more than a job. To him, it is a calling. It's about justice.

Brandon's call to the fight for justice began early in his life. As part of a family of lawyers, he grew up with a passion for protecting the interests of people who are underrepresented, and those who feel voiceless in the legal system, especially people of color. He also deeply relates to the pain and frustration of losing a loved one, having lost a parent where family members questioned whether the medical care was appropriate.

Brandon possesses an advanced understanding of how the legal system works, and he also understands what resources are needed to "make it a fair fight" for his clients. Challenging massive insurance companies, healthcare systems, and large corporations with legions of lawyers requires a law firm that is equal to the task. Brandon's clients benefit from the vast resources of a powerful law firm comprised of 200+ plus lawyers.

Compared to much smaller firms without the same resources, Brandon utilizes internal teams of investigative professionals with years of experience. These teams include investigators with law enforcement training, medical analysts with nursing backgrounds, and researchers that provide attorneys at Robins Kaplan with a deeper analysis of the circumstances surrounding claims. Brandon's clients benefit from the advantages of this advanced investigative knowledge.

Hard-working and compassionate, Brandon helps clients in a variety of situations. He frequently handles medical malpractice cases involving failure to timely diagnose cancer, failure to timely diagnose stroke, failure to provide appropriate care in nursing homes and group homes, and cases involving injuries to children after birth leading to cerebral palsy. He is currently handling a case involving the wrongful death of a college athlete as a result of an alleged hazing in a national sorority. Brandon also has several active personal injury cases involving individuals injured and killed in car crashes.

Brandon's advocacy in challenging, complex cases earned him recognition from several professional organizations. In 2022, he was named a "Most Influential Black Lawyer" by Savoy Magazine and included in Lawdragon's "500 Leading Plaintiff Consumer Lawyers in America" guide. Brandon has also been listed in The Best Lawyers in America since 2021.
In addition to his medical malpractice and personal injury practice, Brandon has provided pro bono representation to clients in the areas of family law and immigration law. Brandon has been regularly named a "North Star Lawyer" by the Minnesota State Bar Association, which recognizes attorneys who provide at least 50 hours of pro bono legal service in a single year.
Brandon's professional expertise frequently leads to invitations to speak at various educational programs in the legal profession. He has presented and authored on topics related to personal injury and medical malpractice as well as diversity, equity, and inclusion in the legal profession. He most recently presented on ethics in law, trial advocacy, elimination of bias, and training new lawyers.

Outside of his legal practice, Brandon spends his spare time mentoring youth in the Twin Cities and playing a wide variety of sports including softball, tennis, basketball, and golf.
$9.6 Million Verdict
Client v. Gene Kirkpatrick: The District Court, East Central Judicial District in North Dakota, issued an opinion on July 8 in a civil action for damages for wrongful death, ordering judgments of $4,406,139.50 as compensation for economic damages, $5 million as compensation for non-economic damages and the maximum $250,000 for exemplary damages. The family of Dr. Philip Gattuso of Fargo, N.D., who was killed in October 2009, had sought damages in the civil action following the July 2011 conviction of conspiracy to murder and life sentencing of the defendant, Gene Kirkpatrick, of Jones, Okla. Kirkpatrick had arranged for his son-in-law, Dr. Gattuso, to be killed following the death of his daughter Valerie, Dr. Gattuso's wife, to attempt custody of their young daughter. Valerie Gattuso had passed away in March 2009 following complications from surgery. We also represented the Gattuso family in that medical malpractice lawsuit, which had settled confidentially.
$7.5 Million Verdict
Lewis, Valerie o/b/o Lewis, Douglas v. Trifiletti: Represented Doug Lewis' family in a civil wrongful death action related to the shooting death of Mr. Lewis during a traffic accident. After the defendant was convicted of second-degree murder in a criminal case, Brandon successfully brought the civil wrongful death case to resolution in a bench trial. The Court entered a verdict totaling more than $7.5 million in damages to the Lewis family. $2.5 million of the verdict was for punitive damages.
$6 Million Settlement
A man was driving a pickup truck on a sunny day down a lonely country highway. He chose to look at this cell phone and did not see a young mother riding her bike. Tragically, he struck her, killing her instantly. The mother left behind her husband and two daughters, ages one and four. Brandon was successful in helping the family by settling the case for $6 million without the need to start a lawsuit. One of the things the family plans to do with the money is pay for the construction of a bike trail so families can more safely enjoy bike rides.
$4.5 Million Settlement
An otherwise healthy baby suffered severe and permanent neurological damage when a hospital and nurse/midwife made the decision to let the mother's labor continue in a manner which injured the baby. The baby's many physical and developmental special needs require round-the-clock care, adaptive equipment and a team of medical, educational and rehabilitative specialists. The $4.5 million settlement obtained for the baby will allow him to be cared for through his life in manner which meets his complex needs and, additionally, reimburses state and private insurers for prior contributions to his care.
$2 Million Verdict
In May 2017, obtained a jury verdict of more than $2 million in St. Paul, Minnesota, for a young woman who developed compartment syndrome in the hospital that went undiagnosed and untreated after the placement of an intraosseous line in her leg. Because the compartment syndrome went untreated, the woman experienced permanent nerve damage leading to a permanent foot drop. The woman now has difficulty with mobility and is required to wear a foot brace to help her with walking.
$1.7 Million Settlement
Settlement for negligent failure to timely diagnose and treat oral cancer.
$1.6 Million Settlement
In 2010, our then-16-year-old client was examined by a neurologist after suffering from headaches, nausea, and visual changes. The neurologist stated that she likely suffered from a pseudotumor, but failed to order the MRI scan required to rule out a real tumor. Ultimately, the client's symptoms did not improve over the next two months and an MRI was eventually ordered. The MRI identified a large tumor in the patient's brain. Unfortunately, during the two-plus-month delay the tumor applied constant pressure to the client's optic nerve, resulting in permanent vision loss. The defendant argued the client's delay in coming back for further evaluation despite no improvement caused her vision loss. The case resulted in a $1.6 million settlement; the client plans to use the proceeds to assist in her future care needs and improve her quality of life.
$1.25 Million Settlement
Obtained a $1.25 million settlement for a now 69-year-old Minnesota woman who experienced a severe massive intracranial hemorrhage on the left side of her brain. Once the hemorrhage was identified the defendant neurosurgeon failed to remove most of it because he operated on the wrong side of the brain. Defendant doctor denied any wrong doing. The client experienced bilateral ataxia (lack of voluntary coordination of muscle movement), bilateral dysmetria (lack of coordination and inability to gauge distance leading to "overshooting" and "undershooting" the intended position), balance and walking difficulties, and partial dysarthria (difficulty articulating words) because the defendant doctor failed to remove the hemorrhage timely and injured healthy brain tissue when the doctor was operating on the wrong side of the brain. Defendant doctor argued that our clients deficits would have been the same because the severe hemorrhage caused our clients deficits and they were not caused by the doctor.
$1 Million Settlement
One million dollar settlement for a Wisconsin family for claims stemming from a Wisconsin crash when a semitruck blew a stop sign and pulled out in front of a husband and wife as they were traveling home from a camping trip. The husband was killed in the crash and the wife sustained serious injuries.
$1 Million Settlement
Secured a one million dollar settlement in a medical malpractice case for a Twin Cities internal medicine physician after he sustained a stroke from a physical manipulation to his neck during physical therapy.
$900K Settlement
Negotiated $900,000 settlement for the next of kin of a 75-year-old female immigrant who was killed in a vehicle collision.
$750K Settlement
Achieved a $750,000 settlement for a teenage girl who sustained second degree burns to her scalp after a hair lightening procedure at a beauty salon. The burn left a large bald spot in the back of her head that is quite noticeable. Unfortunately, after three surgeries, she still is left with a significant bald spot in the back of her head. With this settlement, the young woman will be able to explore hair treatment options she needs to give her greater self-confidence, and assistant her options to reduce the appearance of the bald spot.
$750K Settlement
Achieved a $750,000 settlement for failure to supervise and use a shower chair's safety devices while showering a developmentally disabled vulnerable adult resulting in her death.
$700K Settlement
Achieved a $700,000 settlement for failure to diagnose and treat carotid artery disease resulting in a catastrophic stroke.
$500K Settlement
In 2004, as a teenager, C.S completed an Antegrade Continence Enema- Malone ("ACE") procedure to relieve her chronic constipation and urinary symptoms due to her spina bifida. The ACE procedure is a surgical procedure in which allowed C.S. to have a traditional bowel movement. The ACE was an irrigation system where C.S. was able to insert a catheter in an opening near her belly button that ran fluid through her bowel to help push the stool through the bowel. In 2011, a doctor performed a diagnostic laparoscopy and noted that the appendix was densely adherent to the abdominal wall and that this could be conceivably causing C.S.'s pain. The doctor removed the appendix without consulting C.S. or her family about why it was placed where it was. Because the appendix was removed, the connection allowing irrigation facilitating rectal stooling was gone. As a result, C.S. no longer had independent bowel management and relied on her mother to manually extract stool for approximately 18 months. She now has a new bowel evacuation regiment that gives her similar relief, but rather than the irrigation starting near the belly button, the irrigation begins from the rectum. Defendants argued that the ACE procedure was not functioning at all, and at best poorly, at the time it was disconnected. Defendants argued that the ACE procedure was not going to provide C.S. with assistance with her bowel evacuation much longer and she ultimately was going to need a new system to evacuate her bowel anyway, despite it being disconnected. The case settled for $500,000.
$500K Settlement
Achieved a $500,000 settlement for a 46-year-old woman and her husband following a 31-month delay in diagnosing our client's endometrial cancer. Our client was diagnosed with a genetic condition that increased the likelihood of her developing endometrial cancer. Because of that diagnosis she elected to have her uterus, fallopian tubes, and ovaries removed to reduce the likelihood of developing endometrial cancer. Tissue from the uterus, fallopian tubes, and ovaries were sent to pathology to diagnose potential cancer following their removal. Endometrial cancer was present in the tissue submitted to the pathologist but the pathologist failed to diagnose it, resulting in a delay in diagnosing our client's cancer. The Defendant argued the pathologist's failure to diagnose the endometrial cancer did not change our client's prognosis or course of cancer treatment.
$300K Settlement
$300,000 settlement resulting from negligent nursing home care for a 56-year-old client who was required to undergo a below-the-knee amputation after a wound on his foot became badly infected. In 2010, the client was admitted to a nursing home in Duluth after having a transmetatarsal amputation (surgery to remove part of the forefoot). While in the nursing home, the man's wound dressing became wet, a condition that went unreported for days. By the time he was finally evaluated by his physician, his surgical wound had become so necrotic and infected that amputation was the only option. The case was challenging, because our client struggled with managing his diabetes and the defendant nursing home argued that, because of the poorly controlled diabetes, he was going to have wound healing difficulties and ultimately need a below-the-knee amputation even if they were not negligent.
$251K Verdict
$251,800 jury verdict awarded to a 53-year-old businessman with prior history of cough, occasional shortness of breath, and other health issues who had a five-to-seven minute exposure to anhydrous ammonia while driving down a road when a tractor pulling an anhydrous ammonia tank allowed anhydrous ammonia to escape into the atmosphere. Due to defendants negligence, and exposure to anhydrous ammonia the businessman was thereafter diagnosed with irritant-induced asthma.
$250K Verdict
In November 2009, an operator of an excavator hit a young laborer with the 2,000 pound excavator bucket causing that laborer a pelvic injury that improved without long term problems. Brandon and partner Phil Sieff, whom represented the injured laborer, tried the case before a Duluth jury for one week. The jury returned a verdict in favor of Brandon's client, including $250,000 in punitive damages.
$200K Settlement
K.W., age 74, was at a Minnesota nursing home for rehabilitation as she underwent palliative chemotherapy for her terminal breast cancer. She also had a number of other serious medical conditions that limited her life expectancy. K.W. had signed a Provider Orders for Life Sustaining Treatment (POLST), in which she gave the directive to provide "CPR/Attempt Resuscitation" if she had no pulse or was not breathing. A nursing assistant discovered K.W. to have irregular breathing and informed a nurse, who came in K.W.'s room and panicked. The nurse did not initiate CPR or any other life-saving procedures and instead, watched K.W. die. The Minnesota Department of Health conducted an investigation and documented neglect. This case settled shortly after it was put in suit for $200,000.
$200K Settlement
Secured a $200,000 settlement for wrongful death of inmate in county jail.
$175K Settlement
Secured a $175,000 settlement for an 80-year-old woman who did not receive her blood-thinning medication while admitted to a nursing home for over a week, which resulted in the development of a large number of blood clots in her legs. Treatment of the blood clots required surgery on both legs. The client died of causes unrelated to the negligence in the midst of litigation, leaving past medical expenses as the only recoverable damages. The client was unable to recover for the pain and suffering associated with the nine months of wound care, additional hospitalization, and trips to the doctor to treat her legs.
$150K Settlement
Secured a $150,000 settlement for surgical negligence during right compartmental fasciotomy resulting in complete injury to peroneal nerve.
Represented the Guardian ad Litem for a thirteen year-old boy in rural Minnesota who was diagnosed with Hodgkins Lymphoma. The boy's parents refused conventional medical treatments, despite their high success rate, claiming those treatments violated their spiritual beliefs. Left untreated, the child's cancer had a greater than 90% chance of causing death. After a two-day trial, a judge determined that the child was medically neglected by his parents and ordered him to undergo chemotherapy. The mother then fled the state with the child. The media focused a great deal of attention on the case until the mother and the child returned to Minnesota. The child has now completed his prescribed chemotherapy.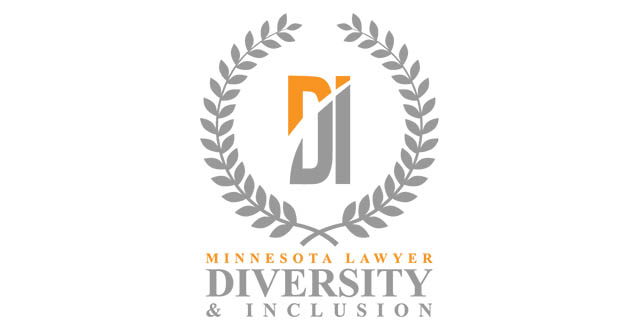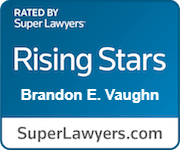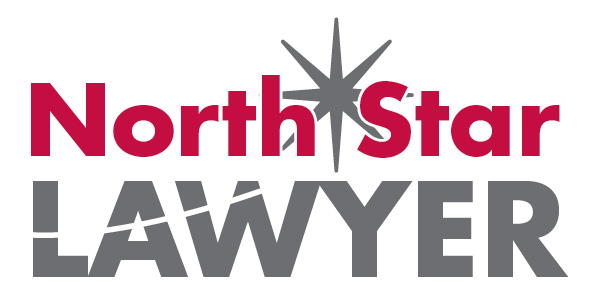 Named to "Top Lawyers List," Minnesota Monthly (2023)
Named a "Nation's Best Advocate: Top 40 Under 40," National Bar Association (2023)
Named a "Rising Star of the Plaintiffs Bar" The National Law Journal (2023)
Named to Minneapolis/St. Paul Business Journal's Black Leaders List (2023)
Listed in "Lawdragon 500 Leading Plaintiff Consumer Lawyers in America," Lawdragon (2022-2023)
Named a "Minnesota Rising Star," Super Lawyers (2013-2018, 2023)
Named a "Notable Partner in Law," Twin Cities Business (2022)
Named a "Most Influential Black Lawyer," Savoy Magazine (2022)
Named a "North Star Lawyer" by the Minnesota State Bar Association for providing at least 50 hours of pro bono legal services (2013-2017, 2019-2022)
Recipient of the "Diversity and Inclusion Award," Minnesota Lawyer (2021)
Shortlisted for "Diversity and Inclusion Lawyer of the Year Award," Chambers (2021)
Listed in The Best Lawyers in America (2021-2024 editions)
Named to Lawyers of Color's Nation's Best List (2019)
Named a "2019 Diversity Leader," Profiles in Diversity Journal (2019)
Named an "Up and Coming Attorney," Minnesota Lawyer (2016)
Bolder Options, Mentor
Minneapolis Public Schools: 100 Strong Who Care, Guest Speaker
Just the Beginning Foundation: Summer Legal Institute, Guest Lecturer
Bar Admissions
U.S. District Court, Northern District of Illinois
U.S. District Court, Western District of Wisconsin
U.S. District Court, Minnesota
U.S. District Court, North Dakota
Minnesota
Wisconsin
Education
Professional Associations
American Bar Association

American Association for Justice (Leadership Academy 2018)

The Black Biglaw Pipeline; Board of Directors, (2018-present)

Leadership Council on Legal Diversity (LCLD) Fellow (2017)

Minnesota Association for Justice, Board of Governors (2018-present)

Minnesota State Bar Association, Assembly member (2014-2015; 2019-present), Elections and Appointment Committee (2014-2015)

Minnesota Association of Black Lawyers, Board Member (2010-2012)

Twin Cities Diversity in Practice; Board of Directors (2019-present); Young Lawyers Group, Executive Leadership Board (2011-2016)

Hennepin County Bar Association; President (2021-present), President-Elect (2020–2021), Treasurer (2019-2020), Secretary (2018-2019), Board of Directors (2014-2018), Finance and Planning Committee (2012-2016, 2018-present)

National Bar Association, Young Lawyers Division; Secretary (2016-2017), Vice Chair (2017-2018)

American Bar Foundation, Fellow
Leadership Through Diversity, Equity, Inclusion, Belonging, and Well-Being
Hennepin County Bar Association, Minneapolis, Minnesota (March 1, 2023)
The Case for Inclusion and the Future of Law Firms
Minnesota Association for Justice, Minneapolis, Minnesota (February 17, 2023)
Onboarding the Client/When to Cut the Client Loose
MAJ New Lawyer Bootcamp, Minneapolis, Minnesota (November 10, 2022)
How Does Feedback Impact Retention?
Panelist, Twin Cities Diversity in Practice (May 17, 2022)
The Justice Alan Page Elimination of Racial Bias Seminar: Reimagining Progress in Diversity, Equity, and Inclusion
2021 Justice Alan Page Elimination of Bias CLE Seminar (December 3, 2021)
Leveraging Black Networks for Career Building
Twin Cities Black Affinity Network Development Day (November 20, 2021)
How to Handle a Personal Injury Case...And Win!
Minnesota CLE, Webinar (September 22, 2021)
Diversity and Working Through Difference
Hennepin County Bar Association Institute for Leadership in the Legal Profession, Webinar (March 31, 2021)
Big Law 101: What It Is & What To Expect
The National Black Law Student (NBLSA), Webinar (March 4, 2021)
Ethics: Insights About Race, Stress and Professional Responsibility
2020 Criminal Justice Institute, Webinar (August 20, 2020)
Expert Witness Seminar
Minnesota Association for Justice Center for Legal Education, Minneapolis, Minnesota (March 4, 2020)
Deposition Skills Workshop
National Bar Association Annual Convention, New York, New York (July 23, 2019)
Diversity and Working Through Difference
Hennepin County Bar Association's Law Firm Leadership Training, Minneapolis, Minnesota (April 3, 2019)
Candid Advice for New Lawyers
The 2019 New Lawyer Experience, Minneapolis, Minnesota (January 18, 2019)
What is Partnership Really Like
HCBA and MSBA New Lawyers Sections, Minneapolis, Minnesota (April 12, 2018)
Job Panel for 2Ls and 3Ls
Minnesota Affinity Bar Legal Career & Networking Symposium, Minneapolis, Minnesota (February 21, 2018)
Technology in the Courtroom
Anoka County Bar Association, Anoka, Minnesota (February 1, 2018)
Cross-Examination, Including Expert Witnesses: How to Trap A Mouse!
NBA Civil Trial Advocacy Boot Camp (July 29, 2017)
Affinity Bars Student Job Symposium This Summer and Beyond
Affinity Bars, Minneapolis, Minnesota (March 21, 2017)
The "Do Over" I Really Wish I Had
Chart Your Own Career Course Conference, Orlando, Florida (February 4, 2017)
Candid Advice for New Lawyers
Minnesota CLE, Minneapolis, Minnesota (January 20, 2017)
Pleadings Best Practices
American Bar Association, Webinar (December 5, 2016)
Civil Rights The March Continues Commemorating VLNs 50 Years of Service to the Community
Volunteer Lawyers Network, Minneapolis, Minnesota (June 15, 2016)
Cyber Wars Strategies and Developments in the Discovery of Social Media Content
Panel Moderator, Robins Kaplan LLP Trial Advocacy Seminar, Minneapolis, Minnesota (October 6, 2015)
Lawyers on Nonprofit Boards Roles and Responsibilities Exposures and Opportunities
Hennepin County Bar Association, Minneapolis, Minnesota (February 27, 2014)
Justice in 2013 Top Trial Court Outcomes of 2013
Minnesota Association for Justice, Minneapolis, Minnesota (December 5, 2013)
Once an Adult Twice a Child Protecting Elderly from Abuse and Financial Exploitation
The National Center for Victims of Crime 2013 National Conference, Phoenix, Arizona (September 9, 2013)
Advantages of Adaptive Leadership: Essential Tools for Lawyer Leaders (Panelist)
Webcast, Hennepin County Bar Association (November 16, 2012)
Nothing is Lost (but sometimes hidden) in Cyberspace: The Role of Social Media and Social Networking Sites in Litigation
Minnesota Association for Justice, Alexandria, Minnesota (August 17, 2012)
Notice, Early and Often: How to Ethically Balance Clients' Needs and Medicare's Wants
MAJ Center for Legal Education, Minneapolis, Minnesota (November 29, 2011)
Why Should a Health Lawyer Care if Proposed Medical Malpractice Reform Hurts Trial Lawyers and Muzzles the Jury?
2011 Health Law Institute, Minneapolis, Minnesota (June 9, 2011)
2011 AAJ Winter Convention
2011 AAJ Winter Convention, Loews Miami Beach Hotel, Miami, Florida (February 8, 2011)
Pro Bono Project: Representation of Guardian Ad Litem in High Profile Case
2010 Medical Malpractice Conference,University of Minnesota Law School, Minneapolis, Minnesota (April 22, 2010)
RESOURCES
Links to full publications and news releases.
Any information that you send us in an e-mail message should not be confidential or otherwise privileged information. Sending us an e-mail message will not make you a client of Robins Kaplan LLP. We do not accept representation until we have had an opportunity to evaluate your matter, including but not limited to an ethical evaluation of whether we are in a conflict position to represent you. Accordingly, the information you provide to us in an e-mail should not be information for which you would have an expectation of confidentiality.

If you are interested in having us represent you, you should call us so we can determine whether the matter is one for which we are willing or able to accept professional responsibility. We will not make this determination by e-mail communication. The telephone numbers and addresses for our offices are listed on this page. We reserve the right to decline any representation. We may be required to decline representation if it would create a conflict of interest with our other clients.

By accepting these terms, you are confirming that you have read and understood this important notice.