William H. Stanhope
Of Counsel
Experience
Has trial and appellate experience in business interruption issues, property insurance coverage and subrogation, fire litigation, and inspection defense cases with particular experience involving the areas of turbine generator problems, fires, explosions and equipment failures, construction equipment failures including cranes and blocks, metallurgical failures including boiler and pressure vessel incidents and fires and explosions, geotechnical issues, and water treatment chemistry problems.
Commercial litigation experience with the Unfair Trade Practice Act, copyright infringement and franchise termination cases.
Reinsurance
Caraustar Industries, Inc. v. Factory Mutual Insurance Co., No. 1:10-cv-0006-SCJ (N.D. Ga. June 13, 2011): The Court granted summary judgment in favor of our client, Factory Mutual Insurance Company. Our client insured the plaintiff's properties under an all-risks insurance policy that contained a flood exclusion. In September 2009, the plaintiff's properties were damaged by a flood. On summary judgment, the Court held that the plain language of the policy clearly provided no coverage for the plaintiff's $22 million flood loss.
Milliken & Co. v. Defendant (Georgia, 1999): Recovery on behalf of property insurer and policy holder for fire in LaGrange, Georgia.
Blue Circle V. Robinson (South Carolina, 1997): Industrial fan explosion claim against manufacturer.
Medlock v. NCCI (South Carolina, 1998): Representation of workers compensation carrier on Unfair Trade Practices Act claim.
ABI v. Bell South (Georgia ,1994): Representation of database publisher on copy right infringement claim.
Kemper v. Centex Construction Co. (Florida, 1994): Obtained reformation of property insurance policy to exclude unintended coverages for contractor on hospital addition. Summary Judgment granted to insurance company.
City of Roanoke v. Waco (Virginia, 1994): Co-counsel on fire resulting from contractor negligence during asbestos removal activity in the City Civic Center.
Melville (Marshalls) v. McDevitt & Straight (Georgia, 1994): Settlement of roof collapse claim resulting from construction defect after two days of mediation.
Arkwright Mutual Insurance Co. V. Safety Mutual Insurance Co. (Missouri, 1990): Reinsurance arbitration on treaties concerning liability policies.
Allendale v. Santee Print Works (South Carolina, 1989): Multiple boiler tube failures from chemical treatment deficiencies and coverage dispute.
Union Camp v. Letorneau (Virginia, 1988) : Crane collapse, settlement of full damages ($1 million) vs. Manufacturer, riggers and heavy machinery operator.
Container Corporation of America v. BBC (Florida, 1987): Multiple arcing in generator of paper mill turbine generator from corrosion. Recovery of partial business interruption loss despite contractual limitation on consequential damage.
Grumman Aerospace Corporation v. Daniel Construction (Georgia, 1986): Sulfuric acid tank failure. Full recovery against contractor and subcontractor.
Fogarty v. Wausau (Florida, 1986): Insurance agency dispute on executive contract. Summary judgment on intentional infliction of emotional distress claim.
Union Camp v. Beloit and Brown & Root (Alabama, 1984-1986): Paper machine major bearing failure. Trial and appeal with full recovery including prejudgment interest ($4.4 million) against installer and technical erector.
Lay v. Eckerd Drugs (Tennessee 1984-1985): Trial and appeal with full recovery for fire damages based on the legal theory of res ipsa loquitur.
Diamond Rug v. Pinkertons (Georgia, 1982-1983): Trial and appeal with full recovery against guard service for failure to detect sprinkler head discharge. Established Georgia rule that defendant must prove salvage value.
City of Columbus v. Clark Dietz & Associates: Engineers and Basic Construction Company (Mississippi, 1982): Second chair to Jim Anderson who was lead trial counsel - full recovery for damages ($2.5 million) to waste water treatment plant form clay levy failure. One month trial to court on liability.
Dittler Brothers v. Allendale (Georgia, 1981): Coverage defense for a bearing failure on printing machine. Summary judgment for insurer.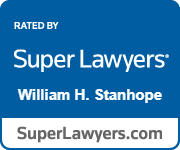 Named "Lawyer of the Year" in The Best Lawyers in America (2017 edition)
Named a "Georgia Super Lawyer," Super Lawyers (2004-2015)
Listed in "Georgia's Top Rated Lawyers of 2014," ALM Legal Leaders (2014)
Selected as one of the "Top Rated Lawyers in International Law & International Trade," American Lawyer Media (2012)
Listed in The Best Lawyers in America (2013-2024 editions)
Named a "Georgia Super Lawyer," Super Lawyers (2004-2013)
Bar Admissions
Georgia
Minnesota (Inactive/Non-Resident)
U.S. Court of Appeals, Eleventh Circuit
U.S. Court of Appeals, Fifth Circuit
U.S. Court of Appeals, Fourth Circuit
U.S. District Court, Georgia
U.S. District Court, Minnesota
U.S. District Court, Northern District of Mississippi
Education
Northwestern University School of Law, J.D., magna cum laude, Order of the Coif (1976), Member of the Northwestern University Law Review
Duke University, B.A., magna cum laude
NFPA 921 Guide for Fire and Explosion Investigations (Co-presenter)
FM Global District Office, Atlanta, Georgia (September 14, 2009)
Suing the Inspector/Designer: Legal Theories and Protections
Society of Fire Protection Engineers Greater Atlanta Chapter (March 18, 2008)
RESOURCES
Links to full publications and news releases.
Any information that you send us in an e-mail message should not be confidential or otherwise privileged information. Sending us an e-mail message will not make you a client of Robins Kaplan LLP. We do not accept representation until we have had an opportunity to evaluate your matter, including but not limited to an ethical evaluation of whether we are in a conflict position to represent you. Accordingly, the information you provide to us in an e-mail should not be information for which you would have an expectation of confidentiality.

If you are interested in having us represent you, you should call us so we can determine whether the matter is one for which we are willing or able to accept professional responsibility. We will not make this determination by e-mail communication. The telephone numbers and addresses for our offices are listed on this page. We reserve the right to decline any representation. We may be required to decline representation if it would create a conflict of interest with our other clients.

By accepting these terms, you are confirming that you have read and understood this important notice.