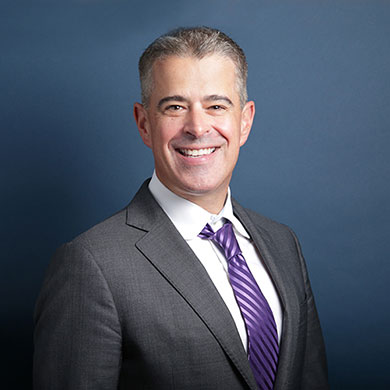 Stephen P. Safranski
Partner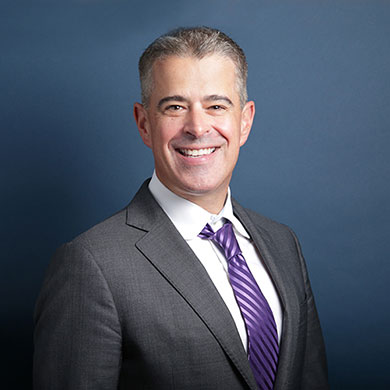 Experience
Steve Safranski's complex commercial litigation and appellate practice focuses on antitrust, unfair competition and trade regulation, and consumer-protection matters, including defending high-stakes class actions and handling significant appeals in these areas. Mr. Safranski has represented a diverse group of national business clients in the food and beverage, grocery, manufacturing, healthcare, and hospitality industries, including Albertson Companies, Best Buy, Carlson Hotels, Graco Inc., Nature's Way, SuperValu, and Time Warner Cable.

Mr. Safranski's innovative litigation strategies have resulted in recent successes in major antitrust multi-district antitrust litigation matters. For example, in a major antitrust class action, In re Wholesale Grocery Products Antitrust Litigation, Mr. Safranski has served as lead defense counsel and managed a related investigation by the Federal Trade Commission. Mr. Safranski's efforts resulted in the termination of the FTC investigation, the denial of class certification, and the grant of summary judgment following the exclusion of the plaintiffs' expert in 2018 (appeal pending), Mr. Safranski also recently concluded a successful representation of Norwegian salmon producer Bremnes Seashore AS in the In re Farmed Salmon Antitrust Litigation matter pending in the Southern District of Florida.

Mr. Safranski's litigation skills are aided by his in-depth understanding of the 21st century issues confronting the food and beverage, grocery, and cable and telecommunications industries. For instance, Mr. Safranski has published extensively and counseled several clients in the food and beverage industry on food labeling and antitrust issues and managing litigation risk in those areas.
Mr. Safranski's pro bono work includes representation of the Friends of the Boundary Waters Wilderness, including representing the Friends in highly publicized Administrative Procedure Act litigation challenging the federal Bureau of Land Management's reinstatement of two mineral leases adjacent to the Boundary Waters Canoe Area Wilderness that would be used for highly toxic sulfide ore mining. Mr. Safranski also served on the Friends Board of Directors, and he is a member of the University of Minnesota Law School Board of Advisors.

Before joining Robins Kaplan LLP, Mr. Safranski practiced at a national law firm based in Chicago, Illinois, and previously served as a law clerk for Magistrate Judge Raymond L. Erickson in the U.S. District Court for the District of Minnesota.

Mr. Safranski is an outdoor enthusiast and avid fisherman. He has been recognized by the National Fresh Water Fishing Hall of Fame as the holder of the Catch-and-Release World Record Tiger Muskellunge for 10-pound test line.
Representative cases in each of Mr. Safranski's practice areas include:
Antitrust and Trade Regulation and Unfair Competition
In re Wholesale Grocery Products Antitrust Litig., 2018 U.S. Dist. LEXIS 137954 (D. Minn. July 27, 2018) (appeal pending): Lead counsel representing grocery wholesaler Supervalu Inc. in consolidated federal antitrust actions on behalf of putative multi-state class of grocery retailers challenging 2003 asset exchange transaction, and in a related Federal Trade Commission investigation regarding the asset exchange transaction. Obtained ruling excluding plaintiff's expert under Daubert, granting summary judgment, and denying class certification in 2018. Persuaded the FTC to close the investigation without further action in March 2011.
Insulate SB, Inc. v. Advanced Finishing Systems, Inc., Lead counsel for fluid-handling equipment manufacturer Graco Inc. in putative nationwide antitrust class action alleging unlawful business acquisitions and boycott, exclusive-dealing, and monopolization conspiracies. We obtained the dismissal of all claims with prejudice, 2014 U.S. Dist. LEXIS 31188 (D. Minn. Mar. 11, 2014), and represented Graco in the appeal, where the judgment was affirmed. 797 F.3d 538 (8th Cir. 2015).
In re Farmed Salmon Antitrust Litig., (S.D. Fla.): Defended farmed salmon producer Bremnes Seashore AS in series of lawsuits alleging price-fixing in the market for farmed Atlantic salmon. Obtained voluntary dismissal in 2019.
Omnicare, Inc. v. UnitedHealth Group, Inc., 594 F. Supp. 2d 945 (N.D. Ill. 2009), aff'd, 629 F.3d 697 (7th Cir. 2011): Represented defendants UnitedHealth Group, Inc. and PacifiCare, Inc. in an antitrust lawsuit involving alleged price-fixing and fraud related to prescription drug reimbursement under the federal Medicare Part D program. Plaintiff Omnicare sought damages exceeding $1 billion and permanent injunctive relief. Obtained summary judgment, dismissing all claims, which was affirmed on appeal.
SuperValu Inc. v. Bergmann (D. Minn.); Unified Grocers, Inc. v. SuperValu Inc. (C.D. Cal.): Represented grocery wholesaler SuperValu Inc. in dispute with competitor regarding former executive's noncompete and confidentiality agreements. Case settled in 2012.
Maritz Inc. v. Carlson Marketing Group, Inc. (N.D. Cal.): Defended Carlson Marketing Worldwide against a competitor's tortious interference with contract action. Obtained judgment on the pleadings, dismissing the lawsuit with prejudice. 2009 WL 3561521 (N.D. Cal. Oct. 30, 2009).
False Advertising and Consumer Protection
Howerton v. Cargill, Inc. (D. Haw.): Representing Cargill, Incorporated in putative nationwide false-advertising class action concerning allegedly deceptive "natural" food labeling.
Best Buy Stores, L.P. v. Ultimate Acquisition Partners, L.P. (D. Minn.): Represented Best Buy in false advertising lawsuit against Ultimate Electronics, based on Ultimate's "lowest prices" advertising campaign. The case resolved when Ultimate agreed to withdraw the challenged advertisements.
Cable, Telecommunications, and Media Law
Time Warner Cable, Inc. v. City of Minneapolis, 2006 WL 1579941 (D. Minn. June 2, 2006): On behalf of franchised cable television provider, obtained permanent injunction against municipal administrative proceedings seeking $100 million in penalties.
Dr. R.C. Samanta Roy Inst. of Sci. & Tech. v. Star Tribune Co., No. 05-cv-735 PAM/RLE, 2005 WL 1661514 (D. Minn. July 15, 2005): Defended television news station against defamation and civil rights conspiracy claims. Obtained dismissal of all claims.
Qwest Corp. v. Scott, 380 F.3d 367 (8th Cir. 2004): On behalf of competitive local exchange carrier, obtained reversal of permanent injunction against enforcement of Minnesota Public Utilities Commission order regulating special access services.
Complex Commercial and Business Litigation
Alleruzo v. SuperValu, Inc., 925 F.3d 955 (8th Cir. May 31, 2019): Along with co-counsel, represented Supervalu Inc. in a consolidated putative class action relating to data hacking incidents in June and July 2014, and September 2014, that allegedly compromised customer data collected in credit card transactions at several retail grocery chains. The litigation was dismissed and the Eighth Circuit affirmed.
IBEW Local 98 Pension Fund v. Best Buy Co., 818 F.3d 775 (8th Cir. 2016): Represented Best Buy in securities-fraud class action. Obtained reversal of class certification in interlocutory appeal, based on evidence that alleged fraudulent statements had no impact on the stock price—in first appellate decision to apply the Halliburton II standard for rebutting the fraud-on-the-market presumption at the class-certification stage.
Katun Corp. v. Clarke, 484 F.3d 972 (8th Cir. 2007): Represented company in action to enforce settlement agreement and indemnification provisions under stock purchase agreement.
Innovative Medical Systems, Inc. v. Augustine Medical, 195 Fed. Appx. 532 (8th Cir. 2006): On behalf of medical device manufacturer, defended appeal from the dismissal of treble damages claims under the Racketeer Influenced and Corrupt Organizations Act.
Mirant Corp. v. NRG Energy Inc. (Del. Ch.):
Defended NRG Energy Inc. in a high-profile lawsuit by Mirant Corp. involving NRG's rejection of Mirant's $8 billion unsolicited takeover bid. The case was dismissed upon NRG's motion.
Intellectual Property
Israel Bio-Engineering Project v. Amgen, Inc., 401 F.3d 1299 (Fed. Cir. 2005): Represented plaintiff in appeal from summary judgment in patent infringement law suit.
Ecolab, Inc. v. FMC Corporation (D. Minn. 2007): Represented Ecolab, Inc. in a patent and trade secret lawsuit before Chief Judge James M. Rosenbaum. We obtained a jury verdict of patent infringement, as well as a damages verdict that FMC misappropriated Ecolab's trade secret protocol for online processing and sanitization of poultry carcasses.
Rotary Systems, Inc. v. TomoTherapy Inc., 2014 Minn. App. Unpub. LEXIS 1301 (Minn. Ct. App. Dec. 22, 2014), rev. denied (2015). Acting as appellate counsel, we obtained the reversal of summary judgment of a claim under the Minnesota Uniform Trade Secrets Act involving a rotary union that was used in radiation-therapy systems. The Court of Appeals reversed summary judgment that the Rotary Systems design was not a trade secret, finding that genuine issues of fact required a trial on whether Rotary Systems made reasonable efforts to preserve the secrecy of its designs.
Pro Bono
Voyageur Outward Bound School et al. v. United States of America (D.D.C.). Representation of the Friends of the Boundary Waters Wilderness, pro bono, in Administrative Procedure Act lawsuit against the Bureau of Land Management challenging the reinstatement of two mineral leases along the edge of the Boundary Waters Canoe Area Wilderness that would be used for highly toxic sulfide ore mining.
* Past results are reported to provide the reader with an indication of the type of litigation in which we practice and does not and should not be construed to create an expectation of result in any other case as all cases are dependent upon their own
Named to the 2019 "Attorneys of the Year" List by Minnesota Lawyer (2019)
Listed in The Best Lawyers in America (2017-2022 editions)
Recommended in the Field of Class Action-Antitrust, The Legal 500 (2016)
Named a "North Star Lawyer" by the Minnesota State Bar Association for providing at least 50 hours of pro bono legal services (2015)
Named a "Minnesota Rising Star," Super Lawyers (2007-2008, 2010-2011)
Friends of the Boundary Waters Wilderness, Board Member
Southern Minnesota Regional Legal Services, Campaign for Legal Aid Board Member
University of Minnesota Law School Board of Advisors
Bar Admissions
Minnesota
Illinois
U.S. Supreme Court
U.S. Court of Appeals, Eighth Circuit
U.S. Court of Appeals, Federal Circuit
U.S. District Court, Minnesota
U.S. District Court, Central District of Illinois
U.S. District Court, Northern District of Illinois
U.S. District Court, Western District of Wisconsin
Education
University of Minnesota Law School, J.D., magna cum laude, Order of the Coif (1997)
Northwestern University, B.A., Political Science (1993)
Law360, "8th Circ. Axes Last of SuperValu, Albertsons Breach Suit," (May 31, 2019)

Law360, "Mass. Grocers Appealing Loss in Wholesaler Antitrust MDL," (Aug. 15, 2018)

Law360, "8th Circ. Sets Standing Marker with Data Breach Rulings" (Sept. 13, 2017)

Law360, "Best Buy Beats Class Cert. on 8th Circ.'s Halliburton Ruling" (April 12, 2016)

Law360, "SuperValu, C&S Beat Class Cert. in Price-Fixing Suit" (July 26, 2012)

InsideCounsel, "3M teams up with law firm and legal aid group to help immigrants" (December 1, 2011)
Perspectives Magazine, "Pro Bono: Cui Bono?" (Fall 2011)
Minneapolis StarTribune, "Judge says no to 450-foot cell tower near BWCA, but 199-foot tower OK" (August 3, 2011)
Watch Your Step: The In-House Lawyer's Field Guide to Antitrust Compliance in the Biden Era
Co-Presenter, Minnesota CLE, Webinar (May 26, 2021)
Antitrust Concerns in Retailer Interactions
Grocery Manufacturers Association Legal Conference (March 1, 2017)
Food & Beverage Consumer and Class Action Litigation Defense – Proven Tactics for Achieving Successful Results
4th Food and Beverage Litigation, Compliance, and Regulatory Exchange, Chicago, Illinois (September 30, 2016)
Ascertaining the Ascertainable Case
Grocery Manufacturers Association Litigation Conference (February 25, 2015)
Lessons from the BWCA Tower Case: State by Friends of the Boundary Waters Wilderness v ATT Mobility
University of Minnesota – Twin Cities, Minneapolis, Minnesota (March 5, 2014)
Lessons from the BWCA Tower Case: State by Friends of the Boundary Waters Wilderness v ATT Mobility
University of Minnesota Law School, Minneapolis, Minnesota (October 15, 2013)
RESOURCES
Links to full publications and news releases.
Any information that you send us in an e-mail message should not be confidential or otherwise privileged information. Sending us an e-mail message will not make you a client of Robins Kaplan LLP. We do not accept representation until we have had an opportunity to evaluate your matter, including but not limited to an ethical evaluation of whether we are in a conflict position to represent you. Accordingly, the information you provide to us in an e-mail should not be information for which you would have an expectation of confidentiality.

If you are interested in having us represent you, you should call us so we can determine whether the matter is one for which we are willing or able to accept professional responsibility. We will not make this determination by e-mail communication. The telephone numbers and addresses for our offices are listed on this page. We reserve the right to decline any representation. We may be required to decline representation if it would create a conflict of interest with our other clients.

By accepting these terms, you are confirming that you have read and understood this important notice.