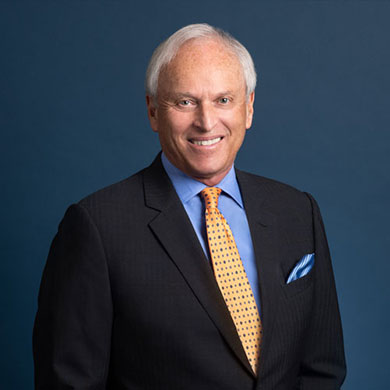 Roman M. Silberfeld
Partner
National Trial Chair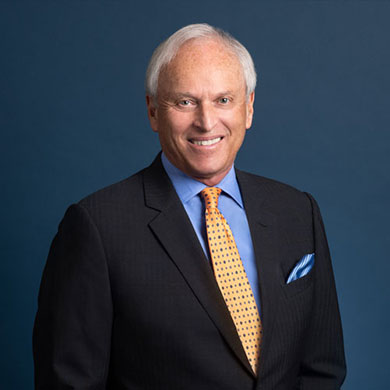 Experience
Trial lawyer Roman Silberfeld has an impressive record of courtroom success across many challenging disciplines in the field of complex civil litigation. Mr. Silberfeld's trial and appellate experience includes business and high technology matters, product liability, professional negligence and mass tort litigation, with particular emphasis on multi-state, multi-party, and class action litigation. Along with a meticulous dedication to the demands of the courtroom, Mr. Silberfeld brings an always-courteous and easygoing demeanor to his practice.
Mr. Silberfeld gained national recognition for his role as lead trial counsel in litigation brought on behalf of client Celador International, creator of the "Who Wants to be a Millionaire?" game show. The case's $269.4 million jury verdict—plus $50 million in prejudgment interest—is the largest verdict ever obtained in a "Hollywood accounting" lawsuit. In addition, Mr. Silberfeld has repeatedly served as the court-appointed Lead Counsel or Chair of court-appointed litigation committees in multi-party, complex litigation. Mr. Silberfeld currently serves as the firm's National Trial Chair, a role in which he marshals those proven and effective trial strategies, tactics, and techniques to benefit the firm's clients both in California and across the country.
Upon concluding his term as president of the International Academy of Trial Lawyers (IATL) in 2022, Roman founded the Judicial Independence Collaborative, a newly formed consortium of IATL, Robins Kaplan, The National Judicial College (NJC), the Berkeley Judicial Institute of the University of California, Berkeley School of Law, and the Berkeley Law Civil Justice Research Initiative (CJRI). The group launched its inaugural event in May 2022, "Democracy's Last Line of Defense: A Symposium on Why and How to Preserve the Rule of Law and An Independent, Impartial Judiciary." This great gathering of legal minds features nearly 40 major figures from the legal, judicial, political, academic, and media worlds.
Related Experience
Mr. Silberfeld's court-appointed roles included:
Co-lead counsel in In Re Wells Fargo Collateral Protection Insurance Litigation (2017-present)
Lead Counsel in nationwide Gammagard blood products litigation (1996 - 2001). Litigation involved claims against a health care company for contaminated blood products resulting in the contraction of Hepatitis C.
Chair, Plaintiff's Steering Committee, California coordinated breast-implant litigation (1992-1997)
Chair, Diethylstilbestrol Litigation Group (1980-1996)
Lead Counsel, New York State Diethylstilbestrol Trials (1996)
Lead Counsel in Los Angeles County Asbestos Litigation (1982 - 1992)
Complex Business Litigation
Represents Celador International, Ltd., the creator of the highly successful television show "Who Wants to Be a Millionaire?" in a dispute over show profits. Serving as lead trial counsel, obtained an award for Celador from a federal jury for $270 million against Disney and its subsidiaries, ABC Television, Buena Vista Television, and Valleycrest Productions. The jury found that the defendants had breached their profit sharing contract with Celador and their duty to deal fairly and in good faith with Celador. On September 27, 2010, the U.S. District Court for the Central District of California awarded $50 million in prejudgment interest to Celador, bringing the total to $320 million in damages. On December 3, 2012, the Ninth Circuit Court of Appeals affirmed the entire verdict and awarded the plaintiff its costs on appeal. On February 26, 2013, the Ninth Circuit Court of Appeals unanimously denied Disney's petition for rehearing and review of the $320 million jury verdict and judgment in favor of Celador. Celador International, Ltd. v. The Walt Disney Company.

Represents Best Buy as lead defense counsel in a number of complex cases. Current matters include deceptive trade practice claims, antitrust claims, and real estate disputes involving leased property.

Secured settlements in excess of $400 million on behalf of Best Buy in a direct action arising from allegations of a price-fixing conspiracy between the leading makers of cathode ray tubes, which were once integral components of televisions and computer monitors. In re Cathode Ray Tube Antitrust Litigation, 07-cv-05944 (N.D. Cal.)

Represented Medtronic in an employment and trade secrets case. Case established the principle, in the California Supreme Court, that non-compete agreements are enforceable in California despite a statutory bar on such agreements. Advanced Bionics v. Medtronic.

Represented a medical device manufacturer in a breach of contract and antitrust dispute brought by a start-up regarding a medical technology.
Class Actions
Served as co-lead counsel for the country in this national class action involving the Wells Fargo business practice of placing auto insurance and charging customers for it when insurance already exists on financed vehicles. The class size is approximately 2.5M people in the US and the case has been actively and aggressively litigated for two years in the federal court in Santa Ana, before Andrew Guilford, US District Judge. The case resulted in a settlement in June of 2019 for at least $400M and a separate amount for attorney's fees and costs. The settlement amount may grow over time depending upon the numbers of affected people in various sub classes and the amount of compensation to be paid to class members. In Re Wells Fargo Collateral Protection Insurance Litigation.
Represented Best Buy in a purported national class action alleging gender and race discrimination in hiring, pay and promotion. Holloway v. Best Buy.

Represented Best Buy in a certified California class action involving overtime pay for managers. Roberts v. Best Buy.

Served as Class Counsel in a class action involving claims of negligence, fraud and breach of contract against banks and brokerage firms arising from annuities, structured settlements, and long-term payouts of settlement proceeds. In Re Structured Settlement Litigation (2001-2004).
Intellectual Property
Various matters regarding medical technology for applications in cardiac, orthopedic, and vascular surgery.
Represented Medtronic AVE in trade secret litigation concerning the Bonneau stent which was the platform for the AVE business. The case was in jury selection when it settled, employing a creative settlement model. The case was then arbitrated to a JAMS judge in San Francisco. DiMassa v. Medtronic AVE.

Represented MTS, a manufacturer of amusement park rides, against allegations of patent infringement brought by patent holder Ride and Show. The patent at issue covers control of the seat movements of a typical amusement park ride. The rides involved in the case were called "Men in Black" and "Cat in the Hat". After discovery and a Markman hearing, the court issued its claim construction which directly tracked our arguments. Obtained a dismissal with prejudice from the action, with no money paid. Ride and Show v. MTS.

Represents several patent holders of business method patents in litigation against the significant companies in the real estate industry.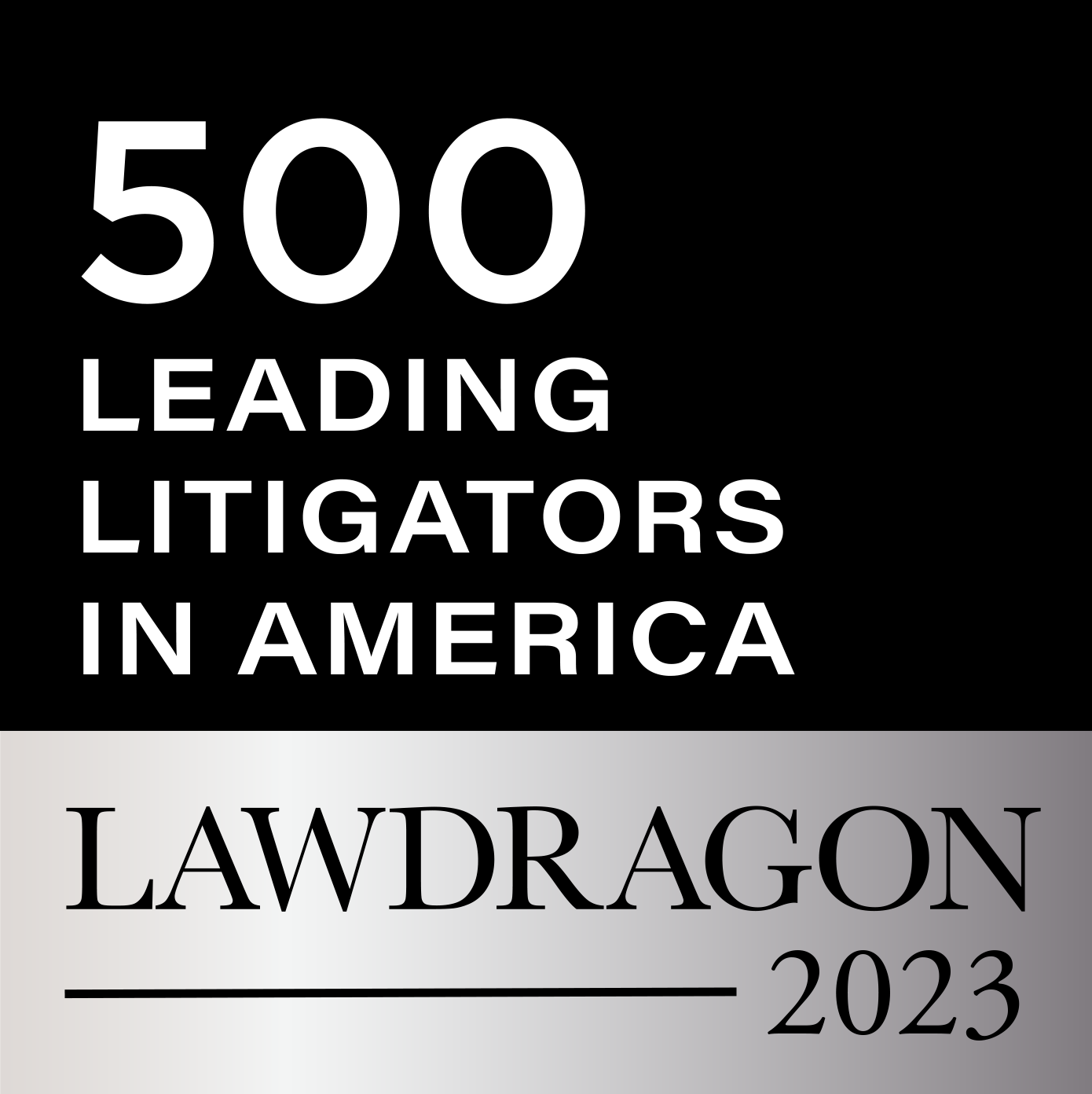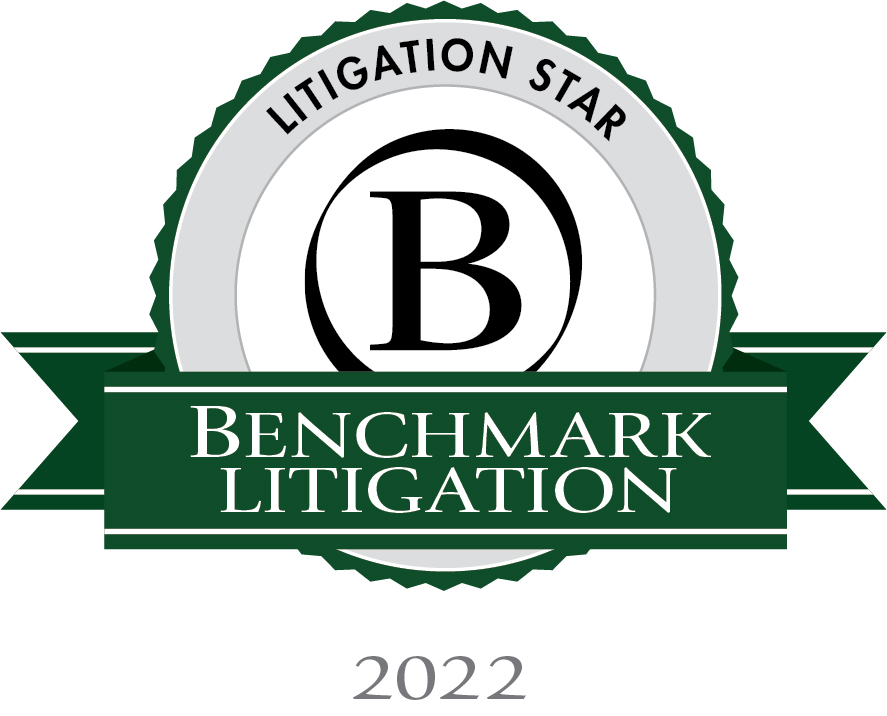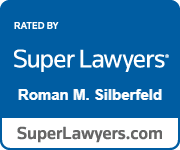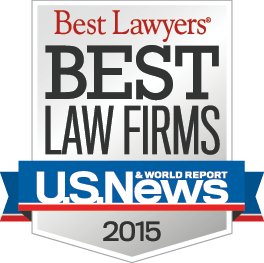 Mr. Silberfeld has earned multiple regional and national commendations for his professional accomplishments. Key industry recognitions include:
Fellow, Litigation Counsel of America
Listed in "500 Leading Litigators in America," Lawdragon (2023-2024)
Listed in "500 Leading Plaintiff Financial Lawyers Guide," Lawdragon (2020-2024)
Named a "Litigation Star," Benchmark Litigation (2021-2024 editions)
Named to the Daily Journal's "Leading Commercial Litigators" List (2023)
Awarded the Wiley M. Manuel Pro Bono Certificate by the California Lawyers Association for providing at least 50 hours of pro bono legal services (2023)
Listed in "Leaders of Influence: Litigators & Trial Attorneys," Los Angeles Business Journal (2021-2022)
Named to The American Lawyer's List of West Trailblazers (2021)
Named a "California Trailblazer," The Recorder (2020)
Named to Lawdragon's Hall of Fame (2020)
Named a "Lawdragon Legend," Lawdragon (2018)
Listed in "500 Leading Lawyers in America," Lawdragon (2007, 2010-2019)
Listed in "500 Leading Plaintiff Consumer Lawyers," Lawdragon (2019; 2021-2022)
Named a "Plaintiffs' Trial Trailblazer," The National Law Journal (2017)
Named a "Leading Lawyer," Daily Journal (2016)
Named a "Litigation Trailblazer," The National Law Journal (2015)
Named a "Trial Ace," Law360 (2015)
"Who's Who" Top 50 Inspirational Alumni, Loyola Law School (2014)
Recipient of the "Founders Award," Public Counsel (2014)
Named in Chambers USA as a Notable Practitioner in Media and Entertainment Category (2014-2015)
Named a "Top Rated Lawyer in Intellectual Property Law," The American Lawyer Media (2013)
Listed in The Best Lawyers in America (2013-2024 editions)
Named to the "Top 100 Southern California Super Lawyers List," Los Angeles Magazine (2012)
Named a "Power Lawyer," by The Hollywood Reporter (2011)
Selected as a "Winning Litigator," The National Law Journal (2011)
Named one of the "California Attorneys of the Year" for Entertainment Law, California Lawyer (2011)
"Excellence in Advocacy Award," Beverly Hills Bar Association (2011)
Named one of the "Who's Who in L.A. Law," Los Angeles Business Journal (2010)
Named one of the "Top 100 Lawyers in California," Daily Journal (2010-2011, 2019-2021)
"Distinguished Alumnus Award," Loyola Law School (2010)
Named "Litigator of the Week," by The AmLaw Litigation Daily (July 8, 2010)
Listed in "Who's Who Legal: California" for Products Liability (2007)
Named a "Southern California Super Lawyer," Super Lawyers (2000-2023)
"Trial Lawyer of the Year," Loyola Law School (1999)
Mr. Silberfeld serves on the Board and is a past Board Chair of Public Counsel. Mr. Silberfeld had been involved with Public Counsel for twenty years and he is devoted to its mission of helping children in need and protecting consumer rights. In addition, Mr. Silberfeld has chaired a working group studying amendments of the California Constitution, has been a member of the State's Advisory Committee on Civil Jury Instructions, and currently serves on the Governor's Judicial Selection Advisory Committee, Los Angeles. He also:
Founded Friends of Fawnskin, an environmental protection group.
Served as Board Member and Chair of the San Bernardino National Forest Association.
Served on various boards and committees of Loyola Law School.
Bar Admissions
U.S. Court of Appeals, Eighth Circuit
U.S. Court of Appeals, Ninth Circuit
U.S. District Court, District of Columbia
U.S. District Court, Central District of California
U.S. District Court, Eastern District of California
U.S. District Court, Northern District of California
U.S. District Court, Southern District of California
U.S. Supreme Court
Education
Loyola Law School, Los Angeles, J.D. (1974), Associate Editor of the Loyola Law Review
UCLA, with honors
Professional Associations
Trial Law Institute, Member
Diversity Law Institute, Member
International Academy of Trial Lawyers, President
Judicial Selection Advisory Committee, Los Angeles
Judicial Council Advisory Committee on Civil Jury Instructions
Commission for Impartial Courts, Task Force on Judicial Selection and Retention Committee
American Association for Justice (formerly the Association of Trial Lawyers of America)
Consumer Attorneys Association of Los Angeles
Consumer Attorneys of California
Frequent lecturer to bar and professional groups and is the author of numerous articles including several on the admissibility of scientific testimony in complex trials.
Everything you wanted to know about third-party funding in the US (but were afraid to ask)
The Legal 500, Webinar (June 10, 2021)
War Stories with Roman Silberfeld
Beverly Hills Bar Association Litigation Section, Webinar (March 26, 2021)
The New Art of Advocacy
Moderator, Robins Kaplan LLP Medtronic MP3 CLE, Webinar (October 13, 2020)
Case Management During A Pandemic
Civil Justice Research Initiative, Webinar (July 10, 2020)
How Allies Can Support All Women in the Law: An All Perspectives Discussion on Upping the Ante on Diversity
Panelist, Women Lawyers Association of Los Angeles Diversity Committee, Los Angeles (January 29, 2020)
Managing Risk in High Stakes Contracts
UCLA Anderson Business School, Los Angeles, California (February 23, 2019)
Deans Address
International Academy of Trial Lawyers, Austin, Texas (March 24, 2018)
Digital Deals - Networks, Studios and Producers - Monetizing Content Across Platforms
Digital Hollywood, Los Angeles, California (May 5, 2016)
Litigation in the Age of the Internet
American Bar Association, Chicago, Illinois (September 18, 2015)
Antitrust Trials: Lessons on Why We Win or Lose
New York State Bar Association, New York, New York (January 30, 2014)
How to Effectively Weave Your Theme Through Your Case
Panelist, California Association of Business Trial Lawyers, Laguna Niguel, California (October 4, 2013)
Challenges Faced by Young Lawyers
Beverly Hills Bar Association, Beverly Hills, California (February 3, 2011)
Profit Participation
Lawdragon, Beverly Hills, California (October 26, 2010)
Casting Your Net and Coming Up With Buried Treasure: Net Results on Net Profit Cases
Beverly Hills Bar Association, Beverly Hills, California (August 18, 2010)
On the Stand: Are You and Your CEO Prepared to Testify in Court?
Los Angeles County Bar Association Corporate Law Departments Section, Robins, Kaplan, Miller & Ciresi L.L.P. and Southwestern Law School, Los Angeles, California (September 9, 2008)
Tenth Annual Sedona Conference on Complex Health Law and Medical Products Litigation
The Sedona Conference Institute, The Hilton Sedona, Sedona, Arizona (April 17, 2008)
Plaintiffs' Perspective on the Duty of Sponsors and Investigators in Clinical Trials
American Bar Association, San Francisco, California (October 2, 2007)
RESOURCES
Links to full publications and news releases.
Any information that you send us in an e-mail message should not be confidential or otherwise privileged information. Sending us an e-mail message will not make you a client of Robins Kaplan LLP. We do not accept representation until we have had an opportunity to evaluate your matter, including but not limited to an ethical evaluation of whether we are in a conflict position to represent you. Accordingly, the information you provide to us in an e-mail should not be information for which you would have an expectation of confidentiality.

If you are interested in having us represent you, you should call us so we can determine whether the matter is one for which we are willing or able to accept professional responsibility. We will not make this determination by e-mail communication. The telephone numbers and addresses for our offices are listed on this page. We reserve the right to decline any representation. We may be required to decline representation if it would create a conflict of interest with our other clients.

By accepting these terms, you are confirming that you have read and understood this important notice.