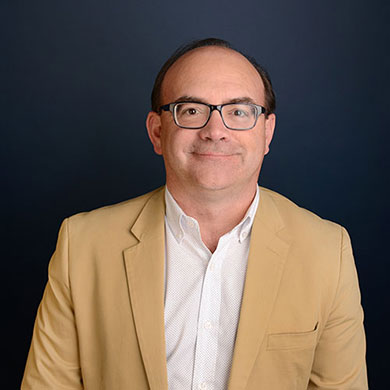 Peter A. Schmit
Partner
Chair, National Personal Injury and Medical Malpractice Group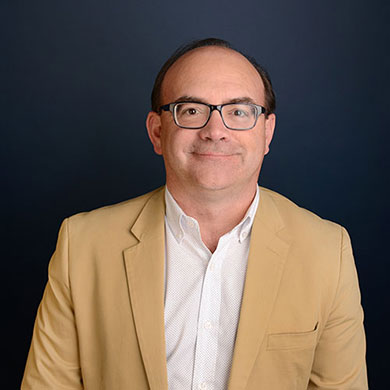 Experience
From growing up on a small farm in Northern Minnesota, Peter Schmit learned the value of hard work and tenacity. He brings those skills to work every day as he fights for justice for those injured by poor medical care. For the last 30 years, he has advocated for injured consumers and fought for those who are powerless. Peter Schmit has tried and settled numerous significant cases in Minnesota, North Dakota, South Dakota, Wisconsin, and Iowa involving all types of medical malpractice.
He has been recognized numerous years as a "Minnesota Super Lawyer" by Super Lawyers, is certified as a Civil Trial Specialist by the Minnesota State Bar Association, is a past president of the Minnesota Association for Justice, was inducted into the American Board of Trial Attorneys in 2013 and the American College of Trial Lawyers in 2018. Schmit lectures and writes frequently on the subject of medical malpractice.
Peter lives in Shoreview, Minnesota with his wife Phyllis and two children, Jared and Claire. For examples of cases where Peter has helped the injured, review the Selected Case Results section.
Obtained a $1.25 million recovery on behalf of a minor who was electrocuted while climbing a tree. The child sustained burns and muscular pain due to the electrocution. (2019)
Settled a case for 1.25 million involving post-operative care for a gentleman with severe back disease. Failure to recognize post-operative neurological deterioration resulting in additional neurological injury. (2019)

Obtained a $625,000 ($500,000 non-economic damage cap) settlement in North Dakota following the death of man due to post-operative fluid overload following surgery to treat recurrent bladder cancer. (2018)

Obtained a $750,000 settlement on behalf of a client who had a below-the-knee amputation following multiple failed surgeries to fix ankle instability due to Ehlers-Danlos syndrome. (2018)

Obtained a $1.75mill settlement on behalf of the family of a 50-year-old unmarried woman with adult children who died from a vehicle vs. motorcycle crash. As the woman was out for a motorcycle cruise in a Northern Minnesota city, a driver failed to yield to her right of way, causing a crash that led to her death. (2018)
Settled the wrongful death case of a 55-year-old man who died of a cardiac arrest several months after being seen for a history of chest pain and an EKG that, at the time, showed concerning changes that should have been followed up on. Defense contended that given the length of time between the EKG and death, which occurred several months later, even if further workup had been done it would not have been diagnostic. The case settled for $750,000. (2017)
Settled the wrongful death case of 63-year-old man who died of a cardiac arrest following an inadequate assessment. Defense contended the signs and symptoms were not suggestive of cardiac. The man was a well-liked diesel mechanic who planned to continue working at least two years. He left behind a wife and grown son. The case settled for $700,000 pre-suit. (2017)
Settled the wrongful death case of a 52-year-old mother of two adult children who also left behind a loving husband. The defendant failed to act upon a pathology report that revealed cancer, leading to a 16-month delay in diagnosis. The cancer was of an extremely rare variety, and causation was an issue. The case resulted in $2 million pre-suit. (2017)
Settled a wrongful death case against a northern Minnesota hospital that failed to diagnose and treat massive internal bleeding in a 50-year-old woman following a routine back surgery. The hospital did not have the ability to repair the bleeding even though it was a known risk of the surgery. By the time the bleeding was diagnosed, there was very little time to accomplish the necessary transfer to another facility where the bleeding could be stopped. The transfer was frantic, chaotic, and ultimately the woman did not arrive at the accepting facility in time to save her life. This settlement, combined with a previous settlement that had been obtained against the surgeon who performed the surgery, resulted in a total recovery of $1.3 million on behalf of the woman's family. (2016)
Settled a wrongful death case involving a mother of four who developed severe headaches and vision loss following the birth of her last child. Imaging revealed a brain mass that was consistent with an abscess or tumor. The defendant neurosurgeon, while recognizing that brain surgery was needed to relieve pressure, thought it acceptable to wait two weeks, as his opinion favored that the mass was a tumor rather than an abscess. A few days later, she again presented with worsening symptoms. And despite imaging revealing more midline shift, the defendant scheduled surgery for the next day. Unfortunately, the woman deteriorated further; emergency surgery was then performed. Post-surgery, imaging revealed the remaining abscess. As she deteriorated further, nurses failed to notify anyone, and she eventually herniated and died. According to the state of Texas' damage caps, the total limit for this married, working mother of four was approximately $1.5 million. (2016)
Represented a 29-year-old speech pathologist whose surgical hysterectomy specimens were misinterpreted by the pathologist. This followed earlier misinterpretation of pathology when she was in college. Unfortunately, the statute of limitations had expired on that potential claim. This resulted in a 13-month delay in diagnosis of her endometrial stromal sarcoma (ESS) that drastically changed her prognosis. Despite being currently cancer free, the case settled at mediation for $975,000. (2016)
Represented a client who at age 16 was examined by a neurologist after suffering from headaches, nausea, and visual changes. The neurologist stated that she likely suffered from a pseudotumor, but failed to order the MRI scan required to rule out a real tumor. Ultimately, the client's symptoms did not improve over the next two months, and an MRI was eventually ordered. The MRI identified a large tumor in the patient's brain. Unfortunately, during the two-plus-month delay, the tumor applied constant pressure to the client's optic nerve, resulting in permanent vision loss. The defendant in the case argued unsuccessfully that the client's vision loss was caused by her delay in coming back for further evaluation despite no improvement. The client plans to use the settlement proceeds to assist in her future care needs and improve her quality of life. (2016)
Settled a wrongful death case of a 42-year-old wife who was over-prescribed pain medications and not properly monitored. The case settled for $850,000. North Dakota has a non-economic damage cap of $500,000. (2015)
Settled a Central Minnesota wrongful death case of a 55-year-old man who died within hours of being seen at an ER for chest pain and shortness of breath. We claimed the EKG was not properly read and that immediate referral/transfer was needed. Causation was disputed, since there was very little time to accomplish transfer/treatment. The claim settled for $850,000. (2015)
Settled a North Dakota survival action involving negligent neurosurgery on a 42-year-old disabled man who lived in a group home setting. After he collapsed at a restaurant, imaging revealed a benign brain tumor that needed to be removed. Defendant neurosurgeon attempted extraction and failed. The client was then sent to Mayo Clinic. Post-surgery, he had extensive vison loss and balance difficulty. Mayo doctors noted a path of destruction from the prior approach and were able to remove the remaining tumor. Unfortunately, his vison loss did not abate, and due to that and balance issues, the client was unable to return to his former home. Twenty-two months later, he died of an unrelated cause, so the case was a survival action concerned with special damages and the pain and suffering incurred during those months. Subrogated medical expenses of $72,000 were incurred. The case settled for $450,000. (2015)
Represented the family of a 57-year-old woman who died from a lacerated artery that occurred during microdiscectomy lumbar surgery. Failure to promptly recognize, diagnose and transfer to a facility for repair. Settlement against the neurosurgeon amounted to $1,000,000; a claim against the hospital is still ongoing. (2015)
61-year-old man admitted to the hospital for a hip revision. Failure to monitor during anesthesia induction led to brain injury. Case resulted in a settlement of $3,100,000. (2014)
Wrongful death of a 45-year-old North Dakota woman due to a failure to monitor effects of pain medication. Case resulted in a settlement of $850,000. North Dakota has a $500,000 cap on non-economic damages. (2014)
Represented the family of a baby who died at age nine months due to the defendants' failure to promptly diagnose and treat meningococcal meningitis. The baby was at the hospital for approximately 15 hours with signs and symptoms of a serious bacterial infection. He was one of those unfortunate children who was not sick enough (toxic) to require antibiotics. It was appropriate to admit him if and only if he was watched closely. At the time of transfer from ER to Peds floor, he deteriorated. 2 ½ to 3 hours later, antibiotics were started. By then it was too late. (2013)
42-year-old man with a history of spinal bifida has an artificial urinary sphincter placed to help control urine. Any time a catheter is placed, the AUS has to be deactivated or there is a risk of uretral trauma. Patient has neurological surgery to address spinal bifida. Following surgery, urethral trauma noted and AUS noted to be activated in the presence of an artificial urinary sphincter. Due to urethral trauma, AS has to be removed. During surgery to remove it six weeks later, patient suffers brain injury. No identifiable cause of brain injury is ever identified. Defendants brought summary judgment on causation contending since cause of brain injury not identified, plaintiff failed to meet the burden of proof. Plaintiff prevailed. Case settled at mediation for $1,775,000. (2013)
Negligent failure to protect an uninjured left leg following traumatic injury to the right leg results in compartment syndrome in a 33-year-old mother of six. No wage loss but ability to care for children impacted. Settled in Mediation for $630,000. (2013)
18-year-old athlete suffers a severe fracture of his leg playing football. Following repair, develops compartment syndrome. Fasciotomies performed and despite aggressive treatment, a below-the-knee amputation is performed to improve his level of function and pain. Classic signs of compartment syndrome were not present post-operatively. What was present were concerning signs that plaintiff's expert felt deserved investigation. High/low agreement resulted in settlement of $925,000 post-defense verdict at trial. (2012)
65-year-old woman with history of MS develops progressive signs consistent with MS or impending stroke. Defendants slow in ruling out stroke. Patient suffers stroke that has impacted her ability to fully engage in all activities of daily living. Settled just prior to trial for $700,000. (2012)
68-year-old woman with a longstanding history of abdominal pain develops a surgically created bowel obstruction due to the surgeon maturing wrong ends of colon. Obstruction not diagnosed and treated timely. Woman very sick for extended period of time. She recovered but for some neuropathy resulting in difficulties with balance. No wage loss but activities of daily living affected. Settled for $975,000. (2011)
65-year-old woman with a presumed diagnosis of MS begins to exhibit symptoms that were consistent with impending stroke/MS. Imaging study showed narrowing of carotid artery but intervention occurred too late. Patient suffered stroke that has limited her ability to return to work full time. Defense argued it was reasonable to believe her condition was MS related. Settled for $700,000.
High school boy suffered traumatic, severe leg fracture playing high school football. Post-surgery, developed compartment syndrome that was not timely diagnosed. Despite treatment, leg was amputated. Significant causation and liability issues. Settled for $925,000.
Mid 60's woman with a long history of abdominal pain undergoes surgery to alleviate her pain. During surgery, an obstruction is created because of inappropriate surgical technique. Hours later, the error is discovered but by this time, patient is septic due to the obstruction. Critical illness ensues with a long recovery period. Residual is critical illness neuropathy and fatigue. Significant pre-illness morbidities. Settled for $975,000.
53-year-old construction supervisor had a laparoscopic cholecystectomy performed by a family practice physician. He documented "some difficulty" ascertaining anatomy. Post procedure, the patient complained of extreme abdominal pain, decreased urine output and other evidence of an acute abdomen. By the time the patient was transferred to a tertiary care center, he had ARDS, peritonitis and multiorgan failure from a bile leak. Patient required several weeks of hospitalization and was out of work for 18 months. Fortunately, patient recovered such that he returned to work full time, but still must limit his activities. Settled for $1.925 million. (2010)
Patient underwent bariatric surgery. Following surgery, patient experienced inability to eat and retain food and vitamins. Readmitted to hospital and testing revealed decreased B1 level. Unfortunately, the low level was not acted upon and the required Thiamine was not given. Patient ultimately was diagnosed with Wernicke's syndrome, a neurological disorder that has left patient with some cognitive issues. Settled for $1.3 million. (2010)
72-year-old man suffers cauda equina injury following back surgery, results in bladder and balance issues. No wage loss but activities of daily life affected, no offer, verdict of $558,000, combined with prior settlement against co-defendant, total recovery of $783,640. (2009)
22-year-old male suffers additional brain injury from inappropriate medical care. $2,375,000 settlement. (2008)
Spinal cord injury due to surgical instrument, results in sensation and motor deficits in a 52-year-old chemical engineer. No wage loss but activities of daily life affected, no offer, verdict of $1,050,000. (Fargo, ND 2007)
Wrongful death of a Wisconsin dairy farmer, failure to diagnose colon cancer, $1,400,000 recovery. (2007)
Negligent read of a head CT scan leads to aneurysm rupture in a 39-year-old woman, $1,500,000. (2006)
Morphine toxicity not timely recognized leads to respiratory arrest and resultant brain injury in a 70-year-old woman, $1,150,000. (2006)
49-year-old woman suffers nerve injury from back surgery, $925,000. (2004)
50-year-old farmer dies during cardiac surgery, $1,300,000. (2004)
Failure to stop progression of spondylolisthesis in a 20-year-old woman resulting in lack of bowel and bladder control, $1,550,000. (2002)
Failure to diagnose coronary artery disease in a 49-year-old brick layer resulting in a heart attack, no offer-verdict, $1,314,000. (2001)
60-year-old man dies of sepsis following urological surgery, $800,000. (2001)
7-year-old suffered Volkmann's contracture following cast of arm fracture, $750,000. (1998)
67-year-old man suffers loss of stomach following cancer surgery, $450,000. (1998)
56-year-old man died during stress test, no offer-verdict: $931,970. (1996)
42-year-old man died of a heart attack after being treated with antacid for chest pain, $1 million. (1996)
48-year-old man dies of heart attack after risk factors and symptoms were ignored, $800,000. (1995)
58-year-old man dies of bladder cancer, failure to diagnose and follow up on abnormal diagnostic film, $575,000. (1994)
33-year-old woman died of cervical cancer following improperly interpreted pap smears, $1,245,000. (1994)
29-year-old man lost leg from contact with 8,000 volt line, $1,175,000. (1993)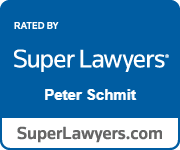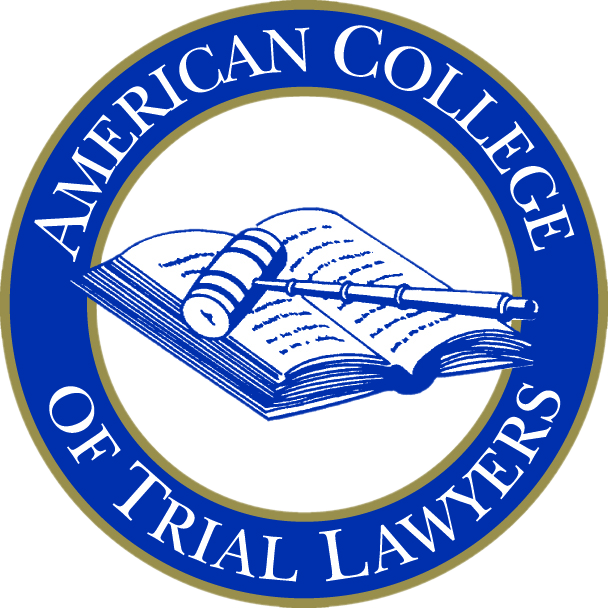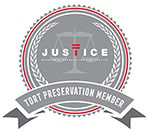 Named to "Top Lawyers List," Minnesota Monthly (2023)
Named to POWER 30 List, Minnesota Lawyer (2023)
Listed in "Lawdragon 500 Leading Plaintiff Consumer Lawyers in America," Lawdragon (2022-2023)
Named a "Minnesota Super Lawyer," Super Lawyers (1999-2006, 2010-2023)
Listed in The Best Lawyers in America (2016-2024 editions)
Named an "Attorney of the Year," Minnesota Lawyer (2022)
Named a "Health Care Law Trailblazer," The National Law Journal (2019)
"Top Ten Award," Minnesota Law & Politics (1996)
Campaign for Legal Aid
Urban Leadership Committee
Southern Minnesota Regional Legal Services (SMRLS)
Bar Admissions
Minnesota
North Dakota
U.S. District Court, Minnesota
U.S. District Court, North Dakota
U.S. District Court, Wisconsin
Wisconsin
Education
University of North Dakota School of Law, J.D., magna cum laude, Order of the Coif (1989)
University of North Dakota, B.S., Criminal Justice, magna cum laude
Professional Associations
American College of Trial Lawyers, Fellow
America's Top 100 Attorneys, Minnesota
American Board of Trial Advocates
American Bar Association
American Association for Justice (formerly the Association of Trial Lawyers of America)
Hennepin County Bar Association
International Society of Barristers
Minnesota State Bar Association
Minnesota Association for Justice (formerly Minnesota Trial Lawyers Association), Past President
Pound Civil Justice Institute
Ramsey County Bar Association
Certifications
Minnesota State Bar Association, Board Certified Senior Civil Trial Specialist
Frequently lectures on the subject of medical negligence.
The Changing Landscape of Provider Malpractice in Minnesota
Minnesota State Bar Association, Edina, Minnesota (September 16, 2022)
Medical Malpractice Conference (Co-chair)
Hennepin County Bar Association, Minnesota Defense Lawyers Association, and Minnesota Association for Justice, Minneapolis, Minnesota (April 17, 2013)
Dangers of Social Media
North Dakota Trial Lawyers Association (July 15, 2011)
Sometimes Less is More - Jury Awards
Minnesota Association for Justice, Minneapolis, Minnesota (January 29, 2010)
Online Social Networking Sites
Plaintiff's Malpractice Association, West Palm Beach, Florida (April 5, 2009)
Writing Expert Reports and Case Evaluations
The Minneapolis Chapter of the American Association of Legal Nurse Consultants, Roseville, Minnesota (February 28, 2008)
RESOURCES
Links to full publications and news releases.
Any information that you send us in an e-mail message should not be confidential or otherwise privileged information. Sending us an e-mail message will not make you a client of Robins Kaplan LLP. We do not accept representation until we have had an opportunity to evaluate your matter, including but not limited to an ethical evaluation of whether we are in a conflict position to represent you. Accordingly, the information you provide to us in an e-mail should not be information for which you would have an expectation of confidentiality.

If you are interested in having us represent you, you should call us so we can determine whether the matter is one for which we are willing or able to accept professional responsibility. We will not make this determination by e-mail communication. The telephone numbers and addresses for our offices are listed on this page. We reserve the right to decline any representation. We may be required to decline representation if it would create a conflict of interest with our other clients.

By accepting these terms, you are confirming that you have read and understood this important notice.