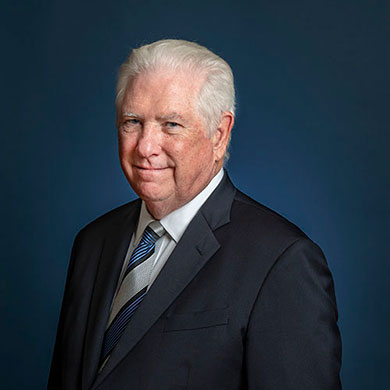 Christopher P. Sullivan
Partner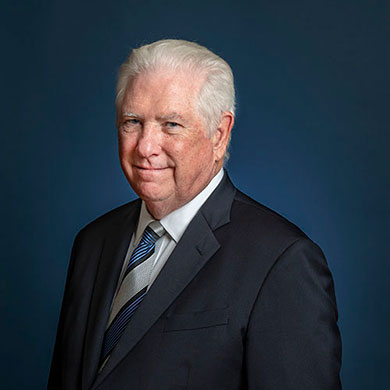 Experience
Christopher Sullivan has more than 40 years of experience practicing law. He focuses on the civil jury trials of complex litigation matters, such as financial and securities cases and intellectual property matters. Through trials, motions practice, or settlements, Mr. Sullivan, who oversees the commercial litigation practice in the firm's Boston office, has resolved more than 300 lawsuits in a wide range of substantive areas of litigation. He is actively involved in numerous professional organizations, including various leadership roles, such as serving as the President of the Massachusetts Bar Association.
Before entering private practice, Mr. Sullivan served the State of New York as a Special Assistant Attorney General, where he was as a trial attorney with the Office of the Special Prosecutor during its investigation and prosecution of official corruption within the criminal justice system of New York City.
Represented an ERISA plan against a major Wall Street brokerage firm in an arbitration proceeding before the Financial Industry Regulatory Authority (FINRA). In this proceeding, the pension plan sought to reverse purchases of more than $46 million dollars of preferred stock in two government sponsored entities. The plan alleged that the representatives of the brokerage firm had made false statements concerning the exposure of those entities to subprime loans and the value of the assets held by those entities. The hearing consisted of 20 days of testimony. After closing arguments, the panel announced that it had reached a decision without revealing its contents, but invited the plan to submit a petition for attorneys' fees. Shortly thereafter, the brokerage firm agreed to settle the case on mutually acceptable terms.
Defended trustees of a pension plan who were charged with breach of their fiduciary duties and violating ERSIA.
Represented a software innovator against a major anti-viral software manufacturer in an eight figure settlement of a breach of contract case.
Tried a patent case before a jury on behalf of a small European computer company against a large computer company resulting in an eight figure settlement on behalf of his clients, after two weeks of trial.
Defended a New York investment firm accused by investors of breach of contract and perpetrating a multi-million dollar fraud. Argued the appeal before the 11th Circuit which upheld the finding of the District Court which had granted summary judgment in favor of the investment firm.
Represented a Fortune 200 company in Massachusetts and Connecticut Federal Courts against claims of patent infringement for recording devices.
Pursued on behalf of plaintiff a patent infringement case simultaneously in Federal Courts in California and Tennessee on behalf of a medical device manufacturer resulting in a nine figure settlement for his clients.

Listed in The Best Lawyers in America (2020-2024 editions)
Named America's 100 Top Bet the Company and High Stakes Litigators (2019)
Named Top Rated Lawyer for 2019 by New York Magazine and the New York Law Journal
Named Top 100 Irish American Lawyers (2019)
Awarded the 2019 Massachusetts Bar Association's President's Award
Named a "Massachusetts Super Lawyer," Super Lawyers (2004-2019)
Awarded the 2014 Federal Bar Association's President's Award
Fordham University Law School Alumni, New England Chapter Vice President
Holy Cross Lawyers Association, Executive Board Member
Bar Admissions
Massachusetts
New York
U.S. Court of Appeals, Federal Circuit
U.S. Court of Appeals, First Circuit
U.S. Court of Appeals, Fourth Circuit
U.S. Court of Appeals, Second Circuit
U.S. District Court, Eastern District of New York
U.S. District Court, Massachusetts
U.S. District Court, Southern District of New York
U.S. Supreme Court
Education
Fordham University School of Law, J.D. (1975)
College of the Holy Cross, B.A. (1971)
Professional Associations
Massachusetts Bar Association, President; Member, Executive Management Board; Member, Budget & Finance Committee; Co-Chair, Federal Practice Subcommittee of the Civil Litigation Section; President-Elect (2016-2017); Treasurer (2015-2016); Secretary (2014-2015); Vice President (2012-2014)
Federal Bar Association, Vice President for the First Circuit
Federal Bar Association, Massachusetts Chapter, Past President and Former Executive Board Member
Life Fellow of the American Bar Foundation
Life Fellow of the Massachusetts Bar Foundation
Life Fellow of the Foundation of the Federal Bar Association
Introducing & Excluding Evidence at Trial: The mechanics of offering or opposing the introduction of evidence
Panelist, Massachusetts Continuing Legal Education, Inc. (MCLE | New England), Webinar May 24, 2021
With Millions of Dollars at Stake: A Trial Lawyer's Perspective on Litigating and Trying IP License Disputes to Juries and Arbitrators
Licensing Executives Society, Palo Alto, California (June 21, 2017)
How to be an Advocate Without Being Arrogant
Panel Moderator, Massachusetts Bar Association, Boston, Massachusetts (September 30, 2015)
Evidentiary Issues in Federal Court Panel Discussion
Federal Bar Association, Boston, Massachusetts (September 1, 2010)
Recurring Lecturer
Massachusetts Continuing Legal Education, the Boston Bar Association and the Directors Roundtable (January 1, 2010)
The "Do's and Don'ts" of Depositions
Board Leaders, Wellesley, Massachusetts (May 21, 2009)
RESOURCES
Links to full publications and news releases.
Any information that you send us in an e-mail message should not be confidential or otherwise privileged information. Sending us an e-mail message will not make you a client of Robins Kaplan LLP. We do not accept representation until we have had an opportunity to evaluate your matter, including but not limited to an ethical evaluation of whether we are in a conflict position to represent you. Accordingly, the information you provide to us in an e-mail should not be information for which you would have an expectation of confidentiality.

If you are interested in having us represent you, you should call us so we can determine whether the matter is one for which we are willing or able to accept professional responsibility. We will not make this determination by e-mail communication. The telephone numbers and addresses for our offices are listed on this page. We reserve the right to decline any representation. We may be required to decline representation if it would create a conflict of interest with our other clients.

By accepting these terms, you are confirming that you have read and understood this important notice.