Sharon E. Roberg-Perez, Ph.D.
Partner
Experience
Sharon Roberg-Perez is a partner in the Intellectual Property and Technology Litigation Group. She is an M.I.T-trained Ph.D. who leverages over a decade of experience working as a molecular biologist in her legal practice. She serves on the firm's diversity committee and has been an instructor in the firm's Exceptional Advocate Training Program. She has been recognized for her professional accomplishments and leadership, being named an "Up and Coming Attorney" by Minnesota Lawyer, a "Super Lawyer" by Super Lawyers, and a 2014 fellow of the Leadership Council on Legal Diversity.
Dr. Roberg-Perez's practice focuses on intellectual property disputes between biotechnology, medical devices, or life sciences companies. She represents clients of all sizes, ranging from start-up companies to one of the world's largest medical device manufacturers. By virtue of her earlier career as a research scientist, including at biotechnology and genomics start-up companies, she is well versed at explaining complicated, innovative concepts to varied audiences. She has been trial counsel in hard-fought, multimillion-dollar patent cases between competitors, and has handled cases involving technologies such as genotyping, DNA fingerprinting, cell-based assays, proteases, transcatheter heart valves, ICDs, spinal implants, minimally invasive knee arthroplasty techniques, and capacitive touchscreens. Her practice also includes IP diligence for a global investment firm, in which she evaluates and advises on life science patent portfolios, including those held by universities and emerging companies. She is registered to practice before the U.S. Patent and Trademark Office.
In addition to her intellectual property practice, Dr. Roberg-Perez has experience representing pro bono clients, including clients seeking asylum. She has also served as co-counsel with Lambda Legal and Gender Justice in representing incarcerated transgender individuals who have been denied medically necessary care and appropriate housing.
She also is involved in the broader, Twin Cities community serving as a board member of multiple, non-profit organizations:
Epilepsy Foundation of Minnesota
Twin Cities Chapter, ChIPs
Dr. Roberg-Perez earned her J.D., summa cum laude, from the University of St. Thomas School of Law, where she was the Notes and Comments Editor for the St. Thomas Law Journal. She earned her Bachelor's Degree, magna cum laude, in Biological Chemistry from Wellesley College. Following her graduate work at M.I.T., which focused on the developing optic lobe of the Drosophila visual system, she completed a postdoctoral fellowship at Caltech, where she researched the molecular genetics of developing sensory neurons. Over the course of her academic career, she authored several scientific publications and received research fellowships from the National Science Foundation, the National Institutes of Health, and the American Psychological Association.
Trial Counsel to the Trustees of the University of Pennsylvania in a patent infringement action against Eli Lilly and ImClone related to the manufacture and sale of Erbitux. Penn asserted US Patent No. 7,625,558 related to treatment of certain cancers using antibodies to erbB receptors followed by radiation therapy. The action was THE TRUSTEES OF THE UNIVERSITY OF PENNSYLVANIA v. ELI LILLY AND COMPANY, IMCLONE LLC and BRISTOL-MYERS SQUIBB COMPANY, No. 15-6133 in the Federal District Court for the Eastern District of Pennsylvania. The case was resolved on confidential terms.
Represented Medtronic in seventeen IPRs challenging five patents directed to guide extension catheters. Medtronic, Inc. v. Teleflex Innovations S.À.R.L., IPR2020-00126, et seq. (filed Nov. 12, 2019).

Defense counsel for Orthocor Medical, Inc., and its corporate parent Caerus Corporation in a patent infringement suit related to pulse electromagnetic field (PEMF) medical and veterinary devices, in which all claims with prejudice and without payment of any settlement amount. Endonovo Therapeutics, Inc. v. Orthocore Medical, Inc.
Counsel for Puget BioVentures, LLC in patent infringement cases against Biomet Orthopedics, DePuy Orthopaedics, and Stryker Corporation in the Northern District of Indiana and the District of New Jersey over methods for total knee arthroplasty, in which favorable resolutions were obtained.
Trial counsel for Nartron Corporation in case against Sanyo North America Corporation and Panasonic Corporation in the Western District of Michigan involving capacitive touch screen technology for automobiles.
Counsel for Promega in a patent infringement case against Genovis AB and Hansa Medical AB in the Western District of Wisconsin over technology related to proteases, in which a favorable resolution was obtained following summary judgment briefing.
Counsel for Affinity Labs of Texas, LLC in litigation in the Western District of Texas against major automotive manufacturers on patents related to the personalized delivery of audio content through smartphones. All cases settled on confidential terms.
Trial counsel for large medical device manufacturer in patent litigation over transcatheter heart valve technology. Matters resolved with global settlement in 2014.
Counsel for Promega in Promega Corporation v. Applied Biosystems, LLC, et al., U.S. District Court, N.D. Ill., in which summary judgment of invalidity was obtained in Promega's favor. Patent case involving DNA fingerprinting technology.
Trial counsel for Medtronic in Medtronic, Inc. v. Boston Scientific Corp. et al., U.S. District Court, D. Del., in which a judgment of non-infringement was obtained in Medtronic's favor. Patent case involving cardiac resynchronization therapy.
Counsel for Quest Diagnostics in St. Jude Children's Research Hospital et al. v. Quest Diagnostics, Inc., U.S. District Court, W.D. Tenn., in which all claims were dismissed. Patent case involving genotyping technology.
Counsel for Quest Diagnostics in Prometheus Laboratories, Inc., et al. v. Quest Diagnostics, Inc., U.S. District Court, S.D. Cal., in which all claims were dismissed. Patent case involving genotyping technology.
Pro Bono
Represented an incarcerated transgender woman who was denied medically-necessary treatment for gender dysphoria. In 2018, the U.S. District Court for the Eastern District of Missouri issued a permanent injunction requiring the Missouri Department of Corrections (MDOC) to provide the doctor-recommended treatment. The order also bars the MDOC from enforcing Missouri's "freeze-frame" policy – a blanket ban on providing hormone treatment to any transgender person who was not receiving such treatment prior to incarceration. This ruling is believed to be the first to find that freeze-frame policies are unconstitutional.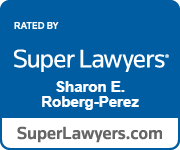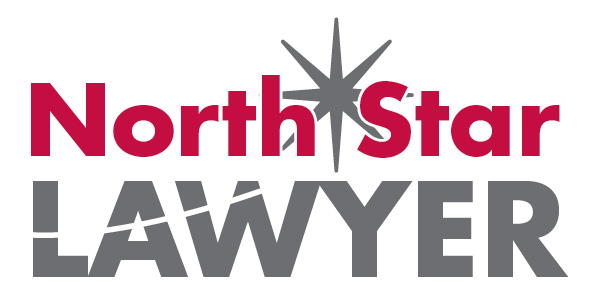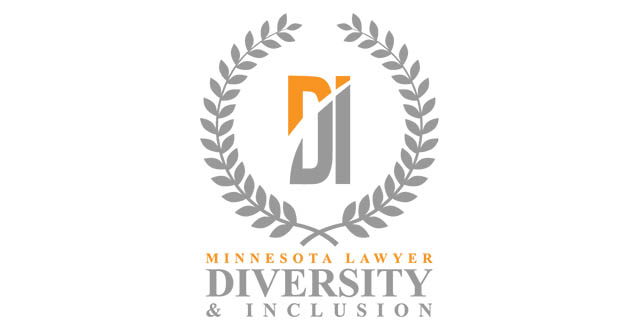 Recipient of the "Diversity and Inclusion Award," Minnesota Lawyer (2022)
Named a "Woman Worth Watching in Leadership," Profiles in Diversity Journal (2021)
Named a "Minnesota Super Lawyer," Super Lawyers (2013-2019)
Named a "North Star Lawyer" by the Minnesota State Bar Association for providing at least 50 hours of pro bono legal services (2016)
Named an "Up & Coming Attorney," Minnesota Lawyer (2012)
National Research Service Award, NIH, National Institute of Neurological Disorders and Stroke (1997-1999)
American Psychological Association Minority Postdoctoral Fellow (1996-1997)
National Science Foundation Graduate Fellow (1989-1992)
ChIPs, Minneapolis Chapter, Board of Directors (2021-present)
Epilepsy Foundation of Minnesota, Board of Directors (2018-present)
The Isthmus Foundation, Board of Directors (2019-2022)
American Heart Association, Twin Cities Board of Directors (2017-2020)
The Aliveness Project, Board of Directors (2013-2016)
Bar Admissions
Massachusetts
Minnesota
U.S. Court of Appeals, Eighth Circuit
U.S. Court of Appeals, Federal Circuit
U.S. District Court, Massachusetts
U.S. District Court, Minnesota
U.S. District Court, Western District of Michigan
U.S. Patent and Trademark Office
Education
University of St. Thomas School of Law, J.D., summa cum laude; University of St. Thomas Law Journal, Notes & Comments Editor
Massachusetts Institute of Technology, Ph.D., Biology
Wellesley College, B.A., magna cum laude
Professional Associations
American Bar Association
American Intellectual Property Law Association
Federal Bar Association
Hennepin County Bar Association
Leadership Council on Legal Diversity, 2014 Fellows Program
Minnesota State Bar Association
Minnesota Intellectual Property Law Association
"10 Questions: Sherry Roberg-Perez, Ph. D.," Hennepin County Bar Association (mnbar.org) (December 13, 2022)
"The Next Generation of IP and Technology Trial Lawyers," Attorney at Law (October 5, 2020)
"Stepping into the Shoes of the Department of Justice: The Unusual, Necessary, and Hopeful Path the Illinois Attorney General Took to Require Police Reform in Chicago," Northwestern Journal of Law & Social Policy (Winter 2020)
Quoted in "Make Sure Your License Agreements Don't Unwittingly Jeopardize Your Standing in Court," Tech Transfer eNews Blog (November 19, 2014)
Quoted in "Door Open For Animal Clone Patents Despite Dolly Ruling," Law360 (May 8, 2014)
Quoted in "Gene, Method Patent Rulings Said Top Issues for Life Sciences This Year," Life Sciences Law & Industry Report (2013)
Lessons from the Trenches: How Language in Agreements May Have Unintended Consequences on the Ability to Recover Value, Panel moderator, Association of University Technology Managers Eastern Region Meeting, Boston, MA (September 12, 2022) and Western Region Meeting, Portland, OR (Nov. 8, 2022)
What I Know Now that I Wish I Knew then: Advice to My Younger Self
Panelist, Women & Diversity in IP, Palo Alto, California (June 15, 2022)
Building Your Brand: Perspectives and Insights from a Diverse Bar
Panelist, Hennepin County Bar Foundation, Minneapolis, Minnesota (June 9, 2022)
Best Practices to Ensure that Your Innovative Technology Has the Right Intellectual Property Protection
Panelist, MD&M Minneapolis, Minneapolis, Minnesota (November 4, 2021)
Fitting the Pieces Together: Holistic IP Strategy Integrating Trade Secrets, Copyrights, and More
Panel moderator, Midwest IP Institute (September 27, 2019)
Written Description Issues in the Life Sciences
AIPLA Spring Meeting, Philadelphia, Pennsylvania (May 15, 2019)
A Patent Primer for Engineers Lessons through the Lens of Litigation
Digital Technology Center Seminar, University of Minnesota (April 8, 2019)
IP Protection for Medical Device Companies
Panelist, International IP Skills Summit, Bengaluru, India (September 7, 2017)
Advising Biotech Companies: How to Avoid Making Headlines for All the Wrong Reasons
The Future of IP and Technology Law Forum, Boston, Massachusetts (May 9, 2017)
Digital Health Data Engaging the Patient Consumer
Panel moderator, MedTech Women, Minneapolis, Minnesota (May 4, 2017)
Digital Health Balancing Risks and Benefits
Panel moderator, Boston Bar Association's Inaugural Life Sciences Conference, Cambridge, Massachusetts (November 10, 2016)
Assessing and Preserving Value in Biotechnology IP
Panelist, BIO World Congress San Diego, California (April 12, 2016)
Recent Changes to US Patent Law and their Impact on Patent Licensing
Panelist, Massachusetts Technology Transfer Offices Seminar, Cambridge, Massachusetts (March 30, 2016)
RESOURCES
Links to full publications and news releases.
Any information that you send us in an e-mail message should not be confidential or otherwise privileged information. Sending us an e-mail message will not make you a client of Robins Kaplan LLP. We do not accept representation until we have had an opportunity to evaluate your matter, including but not limited to an ethical evaluation of whether we are in a conflict position to represent you. Accordingly, the information you provide to us in an e-mail should not be information for which you would have an expectation of confidentiality.

If you are interested in having us represent you, you should call us so we can determine whether the matter is one for which we are willing or able to accept professional responsibility. We will not make this determination by e-mail communication. The telephone numbers and addresses for our offices are listed on this page. We reserve the right to decline any representation. We may be required to decline representation if it would create a conflict of interest with our other clients.

By accepting these terms, you are confirming that you have read and understood this important notice.