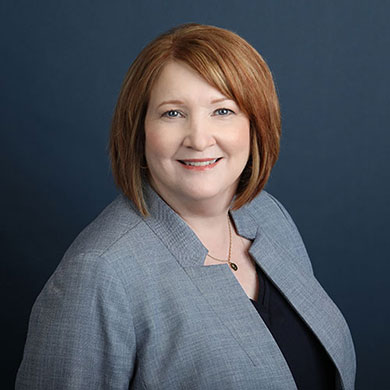 Teresa Fariss McClain
Partner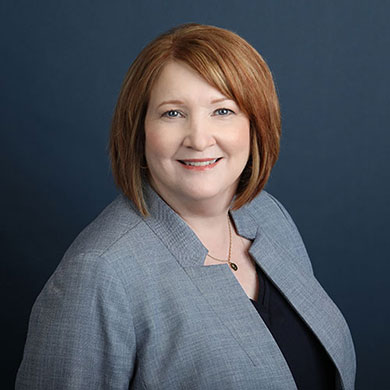 Experience
Teresa Fariss McClain has devoted her career to advocating for individuals, first as a registered nurse in the areas of labor and delivery and high-risk obstetrics, later as a critical care nurse and now as an attorney, obtaining justice for those who have been harmed by medical errors or medical negligence.
As a result of her commitment to excellence in the practice of law, Teresa has been admitted to the following invitation-only organizations: American Board of Trial Advocates (ABOTA); the International Society of Barristers; the American Bar Foundation, Life Fellow; and the Warren E. Burger Inn of Court, Master.
Teresa is a leader in the legal community, and is currently serving as President of Minnesota Women Lawyers (MWL) Foundation, is past President of Minnesota Women Lawyers, serves on the Board of Directors of MWL Foundation, MWL Advisory Board, is a member of the Executive Committee for the Minnesota Chapter of ABOTA, and is a member of the Board of Governors for the Minnesota Associate for Justice.
In addition, she has received awards and recognition for her contributions to the legal profession, including, being named one of Minnesota Lawyer's 2014 "Attorney of the Year" recipients. Annually, since 2014, Teresa has been named a Minnesota "Super Lawyer" in the area of Plaintiff's Medical Malpractice, and from 2011-2014 was named a "Rising Star," by Super Lawyers. She has twice been honored by Minnesota Women Lawyers for her service to the organization. After graduating from law school, Teresa clerked for a year with the Honorable Donald P. Lay of the United States Court of Appeals for the Eighth Circuit. Teresa is also a former adjunct professor at William Mitchell College of Law, where she taught Legal Writing and Representation. She and her husband live in Shoreview, and are parents to twin boys and two adult children.
In addition to the results listed below, Teresa has secured multiple seven-figure settlements that are confidential and cannot be reported.
$1.1 million settlement in a medical malpractice wrongful death case of a 77-year-old male related to a misdiagnosis of an abdominal aortic aneurysm by a Twin Cities health provider.
$3.15 million jury verdict on behalf of our client, a retired emergency department nurse, who after she contracted a serious infection while undergoing surgery to repair a macular hole in her left eye. The infection occurred due to a break in sterile technique by the hospital, causing bacteria to contaminate the posterior chamber of her eye during the surgery, causing post-operative infection, the loss of vision in the eye, and eventually resulted resulting in the loss of her eye. Following a two-week trial, the jury awarded our clients more than $3.1 million.Two week jury trial in Hennepin County.
$1.4 million jury verdict in Hennepin County in an underinsured motorist claim where our client, a 28-year-old-high school science teacher, developed chronic debilitating headaches after being hit by an inattentive driver. The jury found significant damages including more than $900,000 for past and future medical expenses based on the testimony of the medical experts we worked with and the jury rejected the defense attempts to minimize the extent and severity of the injuries. The verdict will help our client obtain the medical care necessary to treat her debilitating headaches she will likely need to live with her entire life.
$1,100,000 jury verdict in Dakota County wrongful death case involving medical negligence by a family-practice physician employed by a large healthcare organization. Our client brought this claim on behalf of his family due to the wrongful death of his wife, a 44 year old woman who died after suffering a cardiac arrest several hours after being evaluated and released from a local hospital for her complaints of chest pain. The evidence at trial established that the emergency medicine physician failed to complete a thorough evaluation to rule out an acute coronary event prior to discharge. The jury found that the defendant was negligent in the care provided to our client's wife, and that the physician's negligence was a direct cause of her death
$3,000,000 settlement for cauda equina syndrome injury after spinal fusion at Minneapolis VA Medical Center on behalf of a former Marine and ironworker. Settlement will allow him to pay for modifications to his home and for his future care needs.
$1,150,000 settlement on behalf of an infant who suffered a brain bleed and permanent right sided blindness and hydrocephalus as a result of a medication error in which he was given the wrong medication at an excessive rate while he was a patient in a hospital intensive care unit. The settlement will provide needed resources for the child to obtain medical care, therapy, and adaptions to manage his disability throughout his life.
$475,000 settlement in a medical malpractice wrongful death case involving the death of a 34-year-old woman from undiagnosed infectious endocarditis, which led to aortic valve damage and heart failure, causing death.
$1,100,000 settlement involving negligent upstaging of endometrial uterine cancer in a 46-year-old patient, from contained and curable endometrial cancer to metastatic and incurable peritoneal cancer, caused by the failure of the gynecologist to perform endometrial biopsy prior to performing a minimally invasive hysterectomy using a power morcellator. The use of the morcellator negligently spread the cancer throughout the peritoneum. Despite aggressive treatment, the patient died from widespread peritoneal cancer approximately 18 months later.
Confidential settlement of $1,500,000 in birth injury case in which child suffered hypoxic ischemic injury, resulting in cerebral palsy.
$1,725,000 settlement in a Hennepin County medical malpractice case involving a medication error by a health provider that led to significant injury.
Wrongful death medical malpractice settlement related to a delay in diagnosis of cancer. $450,000.
$1,000,000 confidential settlement was reached in an auto case where the plaintiff suffered a whiplash injury when she was rear-ended at low speed, resulting in disabling chronic subjective dizziness.
$175,000 settlement on behalf of client who suffered a vertebral compression fracture during a car crash. Subsequent treatment by neurosurgeon included kyphoplasty procedure, which worsened pain. Subsequent treating orthopedic surgeon was critical of kyphoplasty procedure, and was expected to testify that kyphoplasty procedure was contraindicated under the circumstances, and resulted in need for subsequent lumbar fusion to stabilize spine at L2-4.
$600,000 settlement on behalf of minor child who suffered a brachial plexus injury when shoulder dystocia was encountered during birth. Plaintiff alleged negligence on the part of defendant obstetricians for failing to obtain an obstetrical ultrasound to check fetal size prior to delivery, and negligence in the delivery of the child. Settlement was structured with expected lifetime benefits of $1,275,000.
Named to POWER 30 List, Minnesota Lawyer (2021)
Named a "Woman Worth Watching," Profiles in Diversity Journal (2020)
Listed in The Best Lawyers in America List (2020-2022 editions)
Named as one of the "Elite Women of the Plaintiff's Bar," National Law Journal (2019)
Named a "North Star Lawyer" by the Minnesota State Bar Association for providing at least 50 hours of pro bono legal services (2016)
Named a "Minnesota Super Lawyer" in Plaintiff's Medical Malpractice, Super Lawyers (2014-2021)
Named a "2014 Attorney of the Year" Minnesota Lawyer
Named a "Minnesota Rising Star," Super Lawyers (2011)
Received the "Service to Minnesota Women Award," Minnesota Women Lawyers (2008)
Mounds View Basketball Association, Board of Directors, Secretary (2018-Present)
President, Minnesota Women Lawyers Foundation (2017-2019)
Hatchey Ambassadors Mentor, William Mitchell College of Law (2014)
Chrysalis Tubman Alliance, Volunteer Attorney for Pro Bono Safety Project (2007-2016)
St. Odilia School Council (2011-2017)
St. Odilia Endowment Committee (2017-Present)
Voter Protection Project (2004, 2008, 2012)
Volunteer, KSTP LawLine, MSBA New Lawyers (2004-2006)
Director, Hennepin County Bar Foundation (2002-2004)
Bar Admissions
Minnesota
Minnesota Supreme Court
U.S. Court of Appeals, Eighth Circuit
U.S. District Court, District of Minnesota
U.S. District Court, District of North Dakota
U.S. District Court, Western District of Wisconsin
Education
William Mitchell College of Law, J.D., cum laude (2001)
Metropolitan State University, B.S. in Nursing
Professional Associations
American Board of Trial Advocates, Member
International Society of Barristers
Warren E. Burger Inn of Court, Master
American Bar Foundation, Life Fellow
American Bar Association
Minnesota Bar Association
Ramsey County Bar Association
Minnesota Women Lawyers, Past President
Minnesota Women Lawyers Foundation, Past President
Minnesota Association for Justice
The American Association for Justice
Empathy as a Critical Trait for Trial Lawyers
Minnesota Association for Justice, Duluth, Minnesota (February 23, 2018)
Liabiliy No Fault Medicare Set Asides Seminar
Minnesota Association for Justice, Minneapolis, Minnesota (December 12, 2017)
What to do About Medicare Set Asides
Women Trial Lawyers Conference, Minnesota Association for Justice, Nisswa, Minnesota (November 3, 2017)
What to do About Medicare Set Asides
Minnesota Association for Justice, Minnesota Defense Lawyers Association, Minneapolis, Minnesota (April 20, 2017)
Benicar Litigation
Panel, Minnesota Association for Justice, Minneapolis, Minnesota (May 15, 2015)
Goose V Gander
Medical Malpractice Conference, Minnesota Association for Justice/Minnesota Defense Lawyers Association (March 6, 2014)
Medical Legal Implications for Certified Registered Nurse Anesthetists
University of Minnesota (March 29, 2010)
Medical Legal Implications for Certified Registered Nurse Anesthetists
University of Minnesota (March 29, 2008)
Handling Medical Negligence Claims
National Business Institute (December 7, 2007)
Nursing Law in Minnesota
National Business Institute (January 28, 2005)
No Harm No Foul No Accrual
Co-Sponsored by: Minnesota Trial Lawyers, Minnesota Defense Lawyers, and Hennepin County Bar Association (January 16, 2004)
The Statute of Limitations for Wrongful Death
Medical Malpractice Conference, Minnesota Institute for Legal Education (January 5, 2002)
RESOURCES
Links to full publications and news releases.
Any information that you send us in an e-mail message should not be confidential or otherwise privileged information. Sending us an e-mail message will not make you a client of Robins Kaplan LLP. We do not accept representation until we have had an opportunity to evaluate your matter, including but not limited to an ethical evaluation of whether we are in a conflict position to represent you. Accordingly, the information you provide to us in an e-mail should not be information for which you would have an expectation of confidentiality.

If you are interested in having us represent you, you should call us so we can determine whether the matter is one for which we are willing or able to accept professional responsibility. We will not make this determination by e-mail communication. The telephone numbers and addresses for our offices are listed on this page. We reserve the right to decline any representation. We may be required to decline representation if it would create a conflict of interest with our other clients.

By accepting these terms, you are confirming that you have read and understood this important notice.