Munir R. Meghjee
Partner
Experience
Munir Meghjee is an experienced trial lawyer with over two decades of representing a diverse client base in a broad variety of matters. Mr. Meghjee's national practice has included representing individuals in mass tort matters, as well as pension funds, corporations, foundations, and academic institutions on both sides of patent, business, and financial litigation in both state and federal court, as well as at the appellate level.
Mr. Meghjee has taught trial advocacy for the National Institute of Trial Advocacy (NITA), and has also taught trial advocacy internationally as an instructor with the Lawyers Without Borders Support Through Trial Advocacy Training Program in Nairobi, Kenya. He also has taught other law-related classes in both law schools and college.
Mr. Meghjee has served the firm as chair of the Hiring Committee and member of its Diversity Committee. His community activities have included serving as a member of the Steering Committee for Just The Beginning Foundation's Summer Legal Institute in the Twin Cities and as a board member for the Legal Aid Society of Minneapolis and an Advisory Board Member for the Page Education Foundation. He also has held board memberships in other not-for-profit foundations, civic and arts groups.
Served as first chair of the trial team representing Blue Cross and Blue Shield of Missouri and other Blue Cross Blue Shield plans in litigation against defendants who conspired to defraud the healthcare insurers through utilization of a laboratory pass-through billing scheme. The defendants and their co-conspirators took control of a Critical Access Hospital in Unionville, MO called Putnam County Memorial Hospital, and used the hospital to bill our clients $18 million for lab tests performed by their laboratory in Colorado. By billing the tests through the hospital, they obtained substantially inflated reimbursement. Robins Kaplan secured a jury verdict for compensatory and punitive damages totaling $25.6 million.
Co-counsel with the Minnesota Attorney General in State of Minnesota, by its Attorney General Keith Ellison vs JUUL Labs, Inc. pending in Hennepin County District Court
Lead trial counsel in Covidien v. Esch in which a federal jury in the District of Massachusetts held the defendant, a former Covidien employee, liable for breaching his contracts with Covidien by disclosing and using confidential information to start his own company.
Court appointed federal-state liaison Counsel in the Abilify Multi-District Litigation, MDL 2734 (N.D. Fla.)
Counsel in the Benicar Multi-District Litigation, MDL No. 2606 (D.N.J.)
Pro Bono co-counsel with the Illinois Attorney General in civil rights litigation brought by the State of Illinois against the City of Chicago resulting in a consent decree to remedy police misconduct and civil rights violations (N.D. Ill.).
Minnesota Workers' Compensation Reinsurance Association et al. v. Wells Fargo Bank, N.A. (Minn.) and Blue Cross and Blue Shield of Minnesota et al. v. Wells Fargo Bank, N.A. (D. Minn.).Trial counsel for nonprofits, foundations, and pension plans in litigation regarding losses incurred during participation in a securities lending program run by Wells Fargo.
Eolas Technologies, Inc. and The Regents of the University of California v. Microsoft Corporation (N.D. Ill.). Trial counsel on behalf of Eolas Technologies, Inc. and The Regents of the University of California in an action for patent infringement of web browser technology for the delivery of interactive applications embedded in web pages.
Edge Specialists, Inc. v. Citadel (N.D. Ill.). Represented Edge in a patent infringement case related to automated derivative trading.
Network Gateway Solutions, LLC v. MultiTech Systems, Inc. (D. Del.). Represented MultiTech in a patent infringement case.
Sharper Image Corporation v. Honeywell (N.D. Cal.). Represented Honeywell in a patent infringement case related to air cleaners.
DiMassa v. Medtronic AVE (Cal.). Trade secret litigation concerning the Bonneau stent which was the platform for the AVE business.
VistaPrint Technologies Ltd. v. 123Print, Inc., et al. (D. Minn.). Represented 123Print in a patent infringement case.
Ingenix, Inc. v. Contexo Media, et al. (D. Minn.). Represented Ingenix in commercial litigation.
Jennie-O Turkey Store, Inc. v. Feye (Minn.). Trial counsel for Jennie-O Turkey Store.
Cross Medical v. Medtronic Sofamor Danek. Appellate counsel for Medtronic Sofamor Danek.
Casey v. U.S. Bank. N.A. Appellate counsel for U.S. Bank.
Ricoh Corp. v. Pitney Bowes Inc. Appellate counsel for Pitney Bowes Inc.
Electromotive Div. of General Motors Corp. v. Transportation Systems Div. of General Elec. Co. Appellate counsel for Global diversified technology and financial services company.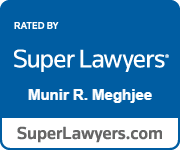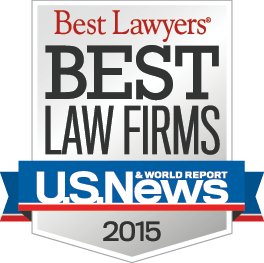 Listed in "500 Leading Plaintiff Consumer Lawyers" List, Lawdragon (2023)
Listed in The Best Lawyers in America (2020-2023 editions)
Named a "Minnesota Super Lawyer," Super Lawyers (2016-2023)
Named "Attorney of the Year," Minnesota Lawyer (2021)
Guthrie Theater, Member of the Board of Directors
Page Education Foundation, Member of Advisory Board
Twin Cities Diversity in Practice, Former Member of the Board of Directors
Just The Beginning Foundation, Summer Legal Institute, Former Member of the Steering Committee for Minnesota Program
Jungle Theater, Former Member of the Board of Directors
Headwaters Foundation, Former Member of the Board of Directors
Legal Aid Society of Minneapolis, Former Member Board of Directors
Mid-Minnesota Legal Assistance, Former Member Board of Directors
Co-Chair of the Minnesota Minority Recruitment Conference (2003 and 2004)
Twin Cities Committee on Minorities in Large Law Firms (2004-2007)
Bar Admissions
Minnesota
U.S. Court of Appeals, Eighth Circuit
U.S. Court of Appeals, Tenth Circuit
U.S. Court of Appeals, Federal Circuit
U.S. District Court, Colorado
U.S. District Court, Minnesota
U.S. District Court, Northern District of Illinois
U.S. Supreme Court
Education
Northwestern University School of Law, J.D., cum laude (1991), Articles Editor for the Law Review
Colorado College, B.A., Political Economy (1988)
Professional Associations
American Association for Justice
Minnesota Association for Justice
National Asian Pacific American Bar Association; Co-Chair, Mass Torts Committee
American Bar Association
Federal Bar Association
Eighth Circuit Bar Association
Federal Circuit Bar Association
Hennepin County Bar Association
Minnesota State Bar Association
Federal Practice Committee, U.S. District Court, District of Minnesota (2011-2013)
"Stepping into the Shoes of the Department of Justice: The Unusual, Necessary, and Hopeful Path the Illinois Attorney General Took to Require Police Reform in Chicago," Northwestern Law Journal of Law and Social Policy (Winter 2020)
Marketing for Mass Torts and the Associated Ethical Issues
Masters of Mass Tort 2019, Cancun, Mexico (February 28, 2019)
Personal Jurisdiction Post Bristol Myers Squibb All Is Not Lost Yet
American Association for Justice 2018 Annual Convention, Denver, Colorado (July 8, 2018)
Litigation Finance Overview and Ethical Considerations
2017 NAPABA Convention, Washington, D.C. (November 3, 2017)
Redefining Personal Jurisdiction post Bristol Myers
Asian American Bar Association of New York 8th Annual Fall Conference, New York, New York (September 23, 2017)
Financing Your Practice What Successful Firms Need to Know About Law Firm Finance
American Association for Justice, Montreal, Canada (July 12, 2015)
Distinctions with a Difference: A Comparison of Federal and State Court Appeals
The 2014 Upper Midwest Employment Law Institute, Minnesota CLE, St. Paul, Minnesota (May 19, 2014)
Purposeful Written Discovery
Minnesota CLE's First Litigation Advocacy Institute, Winning Before Trial, Minneapolis, Minnesota (June 4, 2009)
On the Stand: Are You and Your CEO Prepared to Testify in Court?
Los Angeles County Bar Association Corporate Law Departments Section, Robins, Kaplan, Miller & Ciresi L.L.P. and Southwestern Law School, Los Angeles, California (September 9, 2008)
Hiring Issues
Retention and Beyond: Diversity Challenges and Solutions in Minnesota's Legal Workplaces, co-sponsored by the Diversity Committee of the MSBA and Minnesota CLE, Minneapolis, Minnesota (April 19, 2004)
Economic Espionage Act
Pinstripes to Jailstripes CLE, Minneapolis, Minnesota (September 17, 2002)
RESOURCES
Links to full publications and news releases.
Any information that you send us in an e-mail message should not be confidential or otherwise privileged information. Sending us an e-mail message will not make you a client of Robins Kaplan LLP. We do not accept representation until we have had an opportunity to evaluate your matter, including but not limited to an ethical evaluation of whether we are in a conflict position to represent you. Accordingly, the information you provide to us in an e-mail should not be information for which you would have an expectation of confidentiality.

If you are interested in having us represent you, you should call us so we can determine whether the matter is one for which we are willing or able to accept professional responsibility. We will not make this determination by e-mail communication. The telephone numbers and addresses for our offices are listed on this page. We reserve the right to decline any representation. We may be required to decline representation if it would create a conflict of interest with our other clients.

By accepting these terms, you are confirming that you have read and understood this important notice.