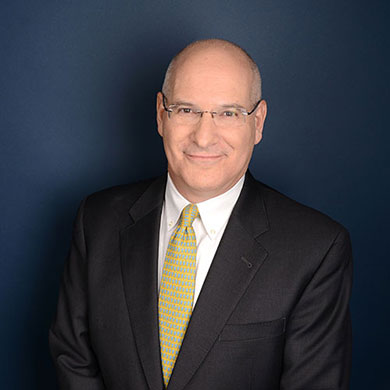 David E. Marder
Partner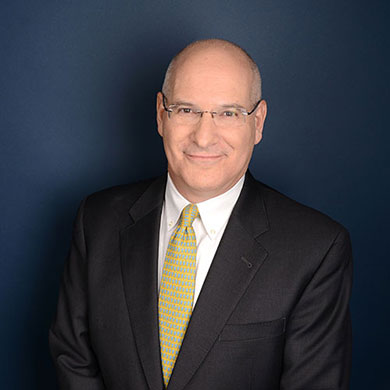 Experience
David Marder focuses on complex business litigation. He handles cases in the fields of finance, intellectual property, employment, and other high-stakes business matters.
Mr. Marder's practice has a heavy emphasis on securities litigation. He has won respect for his skilled representation of individuals and organizations in dozens of investigations and actions brought by the SEC, the Financial Industry Regulatory Authority (FINRA) and state securities regulators. He has defended clients against insider trading allegations, as well as investigations and cases relating to revenue recognition, gifts and gratuities, options backdating, suitability and many other issues. He also represents plaintiffs and defendants in private securities actions, including litigation and arbitration.

Mr. Marder's practice also includes years of experience litigating patent and other intellectual property disputes in such diverse industries as pharmaceuticals, mechanical products, computer software, medical devices, consumer goods, and integrated circuits.
Prior to joining Robins Kaplan, Mr. Marder was Senior Trial Counsel and Assistant District Administrator for the Securities and Exchange Commission, a role in which he served as first-chair trial counsel in numerous high-profile securities fraud and insider trading cases. Earlier in his career Mr. Marder served as Special Assistant District Attorney for Middlesex County, Massachusetts.
Mr. Marder was named an "IP Star" by Managing Intellectual Property magazine in 2014 and also was named a "Massachusetts Super Lawyer" by Super Lawyers in 2004 and every year from 2006 through 2013. Raised in Greece, Mr. Marder now lives and practices in Boston, although his busy practice has included major cases throughout the U.S.
Securities Cases
Represented over a dozen parties in investigations and lawsuits by the SEC and other regulatory bodies without any sanctions being awarded against those parties.

Defended a senior official of a financial services company in an arbitration brought by a former employee. After a lengthy arbitration hearing, the Panel rejected all claims and held that there was no liability.
Represented plaintiffs in an action against Putnam Investment Management for excessive management fees charged to mutual funds. Following extensive discovery, the case was settled on confidential terms.
Represented an ERISA plan against a major Wall Street brokerage firm in an arbitration proceeding before FINRA. The plan sought to reverse more than $46 million of preferred stock purchases in certain government-sponsored entities, alleging that representatives of the brokerage firm had made material false statements regarding subprime loans and asset value. Following a 20-day hearing and closing arguments, the brokerage firm agreed to settle the case on mutually acceptable terms after the panel announced that it had reached a decision and invited the plan to submit a petition for attorneys' fees.
Represent the trustees of a profit sharing plan against claimed violations of ERISA. The plaintiffs are three plan participants who allege the Trustees breached their fiduciary duties by making impermissible investments.
Intellectual Property Cases
Represented a provider of banking and electronic payment software in an action against MasterCard alleging misappropriation of trade secrets. The case settled after expert discovery, with MasterCard agreeing to purchase a perpetual license.
Represented Veveo, Inc. against Verizon in an action for patent infringement, breach of contract and trade secret violations relating to cable network and internet technology. During discovery, Verizon agreed to settle the matter and license Veveo's technology.
In a patent infringement case against Samsung, represented Advanced Micro Devices (AMD), alleging that Samsung's DRAM, SRAM and NAND memory products infringed on various AMD patents relating to memory architecture, processor micro-architecture, and MOS-transistor fabrication and design. After three years of intense litigation, the case settled shortly before trial.
Represented DE Technologies in a patent infringement action against Dell relating to the use of web sites to facilitate international transactions. The case was settled after summary judgment motions and prior to trial, with Dell agreeing to take paid-up license under the patents-in-suit.
Represented a major manufacturer of printers in litigation against a Japanese importer for patent infringement. The case was settled during the discovery phase.
Represent Skyworks Solutions, Inc., a semiconductor manufacturer, in litigation against Kinetic Technologies, Inc. for infringing patents relating to interfaces for power ICs.
Other Cases
ACE American Insurance Co. v. Riley Brothers: Won jury verdict and post-trial assessment of additional damages, affirmed on appeal in July 2016, resulting in judgment and settlements for client in excess of $4.6 million to date.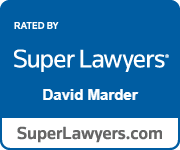 Listed in The Best Lawyers in America (2023 edition)
Named a "Patent Star," Managing Intellectual Property (2014, 2016-2021)
Named a "Massachusetts Super Lawyer," Super Lawyers (2004, 2006-2013)
Bar Admissions
Massachusetts
U.S. Court of Appeals, Federal Circuit
U.S. Court of Appeals, First Circuit
U.S. District Court, Massachusetts
Education
Boston University School of Law, J.D., magna cum laude (1988)
Dartmouth College, B.A., Government (1985)
Professional Associations
American Bar Association
Boston Bar Association
Boston Patent Law Association; Co-Chair, Litigation Committee
Massachusetts Bar Association
Frequently quoted on legal topics in newspapers and other periodicals, including the Wall Street Journal, the Boston Globe, the Washington Post, the Denver Post, and the Boston Business Journal.
Appeared on television news programs to discuss legal topics, including The News with Brian Williams, Squawk Box and Morning Call on CNBC, and various PBS and CNN programs.
Litigating Biotech Patents in 2020: A Seminar Discussion with Claire Laporte, Jake Holdreith, and Chelsea Loughran
Panel Moderator, Boston Patent Law Association Biotechnology and Litigation Committees Joint Event: Recent Trends in Litigating Biotechnology Patents, Webinar (October 7, 2020)

Recent Developments in Patent Litigation Damages


Boston Patent Law Association Licensing and Litigation Committees Joint Event: Symposium on Patent Licensing and Damages, Boston, Massachusetts (November 19, 2019)
Recent Trends in SEC Enforcement
Financial Executive International's Boston Chapter, Waltham, Massachusetts (March 21, 2014)
Ethical Issues in Intellectual Property Litigation
Boston Bar Association, Boston, Massachusetts (November 15, 2012)
Patent Valuation and Realization of that Value: Evaluating Patents in Light of Contingency Fee Litigation
Boston Patent Law Association, Boston, MA (March 16, 2006)
Recent Trends in Insider Trading
Pinstripes to Jailstripes Seminar, Minneapolis, Minnesota (August 8, 2002)
RESOURCES
Links to full publications and news releases.
Any information that you send us in an e-mail message should not be confidential or otherwise privileged information. Sending us an e-mail message will not make you a client of Robins Kaplan LLP. We do not accept representation until we have had an opportunity to evaluate your matter, including but not limited to an ethical evaluation of whether we are in a conflict position to represent you. Accordingly, the information you provide to us in an e-mail should not be information for which you would have an expectation of confidentiality.

If you are interested in having us represent you, you should call us so we can determine whether the matter is one for which we are willing or able to accept professional responsibility. We will not make this determination by e-mail communication. The telephone numbers and addresses for our offices are listed on this page. We reserve the right to decline any representation. We may be required to decline representation if it would create a conflict of interest with our other clients.

By accepting these terms, you are confirming that you have read and understood this important notice.