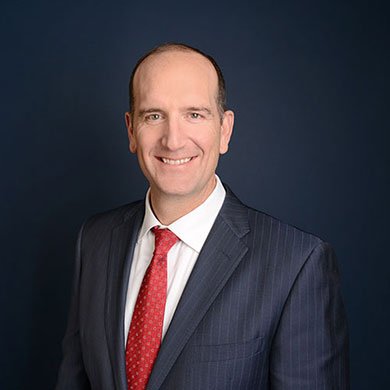 Cyrus A. Morton
Partner
Chair, Patent Office Trials Group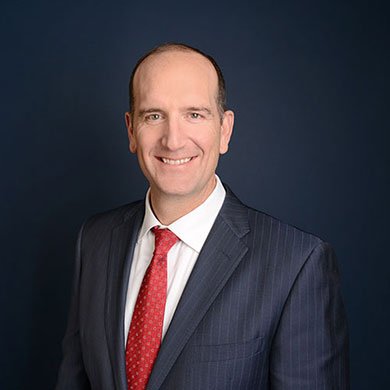 Experience
Mr. Morton is a Partner and Chair of the Patent Office Trials Group at Robins Kaplan. A trial attorney whose complex litigation practice has included an emphasis on patent litigation since 1998, he counsels clients on all aspects of IP-related litigation.

Mr. Morton commonly works on both sides of the "v." His representation of everyone from small companies and solo inventors to large corporate clients includes:
Trial judgements and licensing campaigns including $100M, $89M, $30M, $19M, $12M and $7.9M.
Representation of major companies such as Medtronic, Trane Technologies, Ingersoll Rand, Asahi Kasei, Promega, Polaris, KLA-Tencor, Toro, Hunter Douglas, Cardiovascular Systems Inc., Anderson Corporation, and more.
National recognition for litigation and post-grant proceedings by Benchmark Litigation and IAM 1000, as well as being named an "Intellectual Property Trailblazer" by The National Law Journal.
Mr. Morton's PTAB practice has led him to become the first, and still only, attorney in the country to handle all four types of post-grant proceedings under the America Invents Act. He has also been lead counsel in well over 100 IPRs. His past experience as a patent attorney, combined with handling numerous patent litigation disputes with co-pending reexaminations, makes him ideally suited to lead this practice area.
Prior to becoming a lawyer, Mr. Morton saw the patent system from the inventor's side. While working at 3M Company, he co-authored three Records of Invention and was a named inventor on U.S. Patent No. 5,858,624, titled Method for assembling planarization and indium-tin-oxide layer on a liquid crystal display color filter with a transfer process.

Finally, Mr. Morton has significant pro bono experience. His work includes a two-week trial representing a guardian ad litem and successfully terminating parental rights so three children could be adopted into a new and safe home, and a Federal Court bench trial representing a mother accused of international child abduction in a Hague proceeding, and successfully defeating a petition to return her two minor children to their father in Peru because the children would face a grave risk of harm. Mr. Morton currently focuses his pro bono time mentoring junior lawyers representing women in need of Orders for Protection (OFPs), in connection with the Safety Project at Tubman.org.
Trane v. Harrison Energy Partners: Sued HEP on behalf of Trane for breach of contract and theft of trade secrets in the Eastern District of Texas (Texarkana). The case involved a former Trane independent sales office that terminated with Trane but continued to use Trane's servicing software post-termination and developed and sold different software containing Trane proprietary information. Won summary judgment on one half of the case for breach of contract, and got four counterclaims thrown out through a combination of motions to dismiss and latter for summary judgement. Case settled literally on the courthouse steps just prior to picking a jury.

Greenthread, LLC v. Samsung Electronics Co. Ltd.: Represented double PhD and prolific inventor Mohan Rao in patent infringement litigation venued in the Eastern District of Texas. The case involved Mr. Rao's company Greenthread's assertion of four patents relating to the use of graded dopants in semiconductor devices, including DRAM, NAND flash, and image sensor chips. Following a Markman win, the case resolved favorably on confidential terms during expert discovery approximately 14 months from initiation of the litigation. Greenthread, LLC v. Samsung Electronics Co., Ltd., et al., No. 2:19-cv-00147-JRG (E.D. Tex.)

Collegium Pharmaceutical Inc. v. Purdue Pharma L.P: Represented Collegium in a PGR. The PTAB ultimately canceled all of Purdue's claims for lack of written description.

Semco v. Trane: Represented Trane in a case filed by SEMCO in Missouri involving a patent on an HVAC system that utilizes a two-stage process whereby air flows through two desiccant wheels and a cooling coil in order to cool and dehumidify air supplied to a controlled space. After two years of litigation, achieved cancelation of the patent through IPR.

Genovis AB v. Promega: Defended Promega in a patent infringement suit in the Western District of Wisconsin. The case involved a certain sequence for proteases. Following the filing of a Rule 11 motion in conjunction with summary judgment filings, the case settled confidentially.

MTD Products Co. v. The Toro Company: Represented Toro in a competitor suit in Ohio involving three mechanical transmission linkage patents for zero-turn-radius vehicles. Venued in the Northern District of Ohio. Invalidated the original two patents through IPR and were attacking the recently issued third through reexam when plaintiff withdrew its preliminary injunction motion and ultimately settled on confidential terms.

Arctic Cat v. Polaris: Defended Polaris in a three-patent suit involving four-wheelers that progressed through a Markman hearing and IPRs. The patents were all invalidated in IPRs and affirmed on appeal.

Nouis v. Polaris: Defended Polaris in a patent suit brought by an after-market competitor involving snowmobile clutches. Following the filing of summary judgment motions and service of a Rule 11 motion, the case settled.

Club Car v. Yamaha: Represented Club Car in a case filed in Augusta GA, asserting patents covering the management of golf cart usage based on GPS technology and golf cart control. The patents allowed golf course owners to limit speed by the club house or going down a steep hill, and to keep people from driving on the greens or other sensitive areas. After defeating four IPRs the case settled confidentially and Yamaha modified its Yamatrax product offering.

Canon v. Katun: Represented Katun in ITC actions brought be Canon against the aftermarket industry for printer and copier toner cartridges. One action progressed to the eve of the final hearing, and settled confidentially with Katun remaining on the market.

Affinity Labs v. Ford, GM, and many other auto manufacturers; and Samsung, HTC and other cell phone manufacturers: Represented Russel White and his company Affinity Labs asserting his numerous patents on technology for connecting personal wired or wireless devices to vehicles and other devices for audio or video playback. Over many years, jurisdictions, and IPRs, including a courthouse steps settlement with Ford, all cases were resolved confidentially.
Promega Corporation v. Applied Biosystems, LLC, Life Technologies Corporation, and California Institute of Technology: Judge Richard A. Posner ruled in favor of our client, Promega Corporation, in a suit that it initiated against one of its competitors. In an opinion dated June 12, 2013 from the U.S. District Court for the Northern District of Illinois, Judge Posner ruled that certain claims of U.S. Patent No. RE43,096, asserted against Promega, are invalid. Promega prevailed in its arguments that the claims of the '096 patent were invalid due to the breadth of the claim constructions that Defendants sought and obtained. Certain asserted claims were invalid for lack of written description support. While the patent describes an improvement to DNA sequencing, the breadth of the claims encompassed technologies that Caltech did not invent, including the PCR-based methods on which Promega's accused products are based. The asserted claims were additionally invalid as anticipated or obvious in view of the prior art, including a prior art patent to Caltech, which expired years ago. Judge Posner also found certain claims invalid for obviousness type double patenting. Defendants appealed various aspects of Judge Posner's decision and the judgment. Six days after oral argument, the Federal Circuit summarily affirmed the judgment, awarding Promega a complete victory in the case.
Trial counsel in Grantley v. Clear Channel Communications, Inc., a patent infringement case in which a federal jury in the Eastern District of Texas awarded Grantley Corporation $66 million. The jury found that Clear Channel Communications, Inc. infringed on four of Grantley Corporation's patents related to an integrated inventory management system for radio advertising time. The jury also found that the infringement was willful. The verdict was announced on April 22, 2008. On June 11, 2008, the court enhanced the damages by more than $16.5 million, awarded prejudgment interest and entered judgment totaling more than $89 million. The case settled while on appeal under confidential terms.
Trial counsel in Personal Audio LLC v. Apple Inc., a patent infringement case in which a Texas federal jury awarded our client, Personal Audio LLC, $8 million in damages after finding that Apple's iPods infringed our client's patent for an audio player that can download or receive navigable playlists. The verdict was announced on July 8, 2011. The court also awarded prejudgment interest in the amount of $4,182,331 for a total judgment of $12,182,331.
Lead counsel for defendant Draeger Safety Inc. in a patent infringement suit brought by Sperian Respiratory Protection U.S.A. in the Central District of California involving Self Contained Breathing Apparatus ("SCBA") for the fire service industry. Following discovery and a Markman hearing, case settled confidentially with no changes made to Draeger Safety's product.
Trial counsel in Itron, Inc. v. Benghiat, a patent infringement lawsuit venued in Minnesota involving computer software claims to an improved utility meter reading device. Itron sued Ralph Benghiat, for a declaration that his patent was invalid, unenforceable and not infringed. In what The National Law Journal later featured as the "Verdict of the Week," the jury awarded $7.4 million dollars and found willful infringement by Itron. The case settled for $7.9 million following post trial motions. (Prior to joining Robins, Kaplan, Miller & Ciresi L.L.P.)
Lead counsel for defendants in Pederson et. al. v. Akona L.L.C. et. al., a patent inventorship, ownership and contract case venued in Minnesota, involving a floor sweeping compound. Obtained a summary judgment ruling such that Akona owed no damages on any theory and any interest Pederson had in the patent as an inventor must be assigned to Akona. (Prior to joining Robins, Kaplan, Miller & Ciresi L.L.P.)
Represented defendant in ADE v. KLA-Tencor, a patent infringement case involving silicon wafer surface inspection systems venued in Delaware where ADE sought a nine figure damage award. Prevailed at the summary judgment stage. (Prior to joining Robins, Kaplan, Miller & Ciresi L.L.P.)
Named a "Litigation Star," Benchmark Litigation (2021-2022 editions)
Recommended Individual for Litigation in Minnesota" (2017-2021), "Recommended Individual Nationwide for Post-Grant Proceedings" (2020), and "Recommended for Litigation Nationally" (2021) IAM 1000: The World's Leading Patent Professionals

Listed in

IAM Global Leaders Guide

(2020-2021)

Named an "Intellectual Property Trailblazer," The National Law Journal (2019)
Named a "Top Attorney in the PTAB," Docket Navigator (2017)
Listed in The Best Lawyers in America (2016-2022 editions)
Named a "Minnesota Super Lawyer," Super Lawyers (2014-2021)
Named a "Minnesota Rising Star," Super Lawyers (2013)
Named a "North Star Lawyer" by the Minnesota State Bar Association for providing at least 50 hours of pro bono legal services in 2012 (2013)
Represented various women seeking Orders for Protection (OFPs) as a result of abusive relationships.
Represented mother accused of international child abduction in trial in a federal court trial known as a Hague Convention proceeding. The mother had fled the father in Peru and brought their two minor children to Minnesota. The default in these cases is that the children are returned to their country of habitual residence, and any further proceedings occur there. In this case, the Court found that in light of physical violence toward the mother and others, death threats, and other evidence concerning the children, the children should stay in Minnesota with their mother because returning them to their father in Peru would present a grave risk of physical or psychological harm to the children.
Represented criminal defendant accused of 12 counts of felony theft by swindle of over $35,000 (alleged mortgage fraud) and 1 count of racketeering. Ultimately agreed to a plea bargain shortly before trial.
Represented a woman after her life partner became severely brain damaged following a cardiac arrest. Client sought assistance when her partner's family tried to cut her out of her partner's life and out of the life of the daughter they had raised together for the past five years. This representation included a one day guardianship trial as well as related family court and harassment matters. At the end of the representation the client could visit her life partner freely and a neutral guardian was appointed.
Represented the guardian ad litem for three minor children in a termination of parental rights action. Two of the children were conjoined at birth, separated at the Mayo Clinic, and suffered from a number of long-term health issues. When the first was finally released to the parents he suffered severe abuse and injuries including multiple broken bones. The parents and their lawyers and experts argued that the injuries were the result of other congenital defects or disease. After a two-week trial including multiple experts and doctors, radiologists and nurses from the Mayo, as well as other evidence, the court agreed that the parental rights of the parents should be terminated. After the Minnesota Court of Appeals remanded for further findings, and then later affirmed, all three children were adopted by the foster parents who had been caring for them, and are doing well.
Represented Ski for the Blind in a trademark dispute through MAP for Non-Profits.
Represented Anti-Child Porn.Org on a confidential matter. Represented clients in housing court through the Volunteer Lawyers Network.
Represented clients through Legal Assistance to Minnesota Prisoners (LAMP).
Bar Admissions
Minnesota
U.S. Court of Appeals, Eighth Circuit
U.S. Court of Appeals, Federal Circuit
U.S. District Court, Minnesota
U.S. District Court, Eastern District of Texas
U.S. Patent and Trademark Office
Education
University of Minnesota Law School, J.D., cum laude (1998), Intellectual Property Moot Court, Director, Competition Team Member, Student Intellectual Property Law Association
Hamline University, B.A., Physics, magna cum laude (1995)
Professional Associations
Minnesota High Tech Association
Board of Directors
Tekne Awards Judge
Judging Panel Chair, Life Sciences, Cleantech & Energy, Technology, Use in Sustainability
Life Science Alley
American Intellectual Property Law Association
Minnesota Intellectual Property Law Association
Federal Bar Association
Federal Circuit Bar Association
Investors Roundtable: Developments in the IP Finance Landscape
Moderator, The 8th Annual IP Dealmakers Forum, New York, New York (December 7, 2021)
Keep Cool and Carry On: How Thermo King is Leveraging Data Analytics and Its Core Technology of 80+ Years to Provide Solutions During the Global Pandemic
Moderator, Minnesota Technology Association (MnTech) Tech Connect Annual Conference, Webinar (June 3, 2021)
Putting Down the Shield and Picking Up the Sword: Generating Value from Patents in an Economic Downturn
Minnesota CLE 2020 Midwest IP Institute, Webinar (October 2, 2020)
State of Play at the PTAB
Panelist, IAM IP 2020: The U.S. Patent System in a Year of Change, Webinar (November 19, 2020)
Patent Litigation Best Practice Recommendations for Willful Infringement
Panelist, The Sedona Conference, Webinar (September 15, 2020)
Putting Down the Shield and Picking Up the Sword: Generating Value from Patents in an Economic Downturn
Minnesota IP Law Association, Webinar (August 4, 2020)
Updates in IPR Proceedings: Perspectives from Outside Counsel, In-House Counsel and the Bench
Federal Circuit Bar Association, Minneapolis, Minnesota (April 2, 2019)
Oil States and the Future of Inter Partes Reviews
Mitchell Hamline School of Law IP Institute, St. Paul, Minnesota (April 6, 2018)
An Update on US Patent Practice After 5 Years of Inter Partes Review
Minnesota CLE, Webinar (March 21, 2018)
Oil States Energy Services LLC v Greenes Energy Group
Minnesota CLE, Webinar (July 18, 2017)
IPR Game Theory
The Future of IP and Technology Law Forum, Boston, Massachusetts (May 9, 2017)
The Efficacy of Post Grant Challenges in Patent Litigation A Panel Discussion
Minnesota CLE, Minneapolis, Minnesota (September 23, 2016)
PTAB Panel
Panelist, Minnesota Intellectual Property Law Association, Minneapolis, Minnesota (June 14, 2016)
End Game: The Oral Hearing, Final Written Decision, Rehearing and Appeals to the CAFC
Practising Law Institute, New York, New York (March 14, 2016)
Intellectual Property Series The IP Book PTAB Update
Minnesota CLE, Webinar (March 3, 2016)
Treating Data as an Intellectual Property Asset
Minnesota CLE, Minneapolis, Minnesota (September 17, 2015)
Internet of Things Opportunities abound
Minnesota High Tech Association (March 12, 2015)
PTAB Post Grant Challenges
2013 Midwest IP Institute, Minnesota CLE (September 26, 2013)
AIA Post Grant Review The Nuts and Bolts of Pretrial Practice in PTAB Proceedings
Minnesota CLE, Webcast (May 24, 2013)
Patent Office Trial Proceedings
Minnesota CLE, Webcast (May 17, 2013)
AIA Post Grant Review Lessons Learned From the Early PTAB Decisions
Minnesota CLE, Webcast (May 10, 2013)
Maximizing ROI in MedTech IP: Seven Tips Following the America Invents Act
IBF, 12th Annual MedTech Investing Conference, Minneapolis, Minnesota (May 8, 2013)
The America Invents Act – What Every Tech Company Needs to Know
Minnesota High Tech Association, Minneapolis, Minnesota (April 30, 2013)
The America Invents Act in 2013
The Knowledge Congress, Webcast (February 20, 2013)
Post-Grant Proceedings After the AIA
Law Seminars International, TeleBriefing (June 19, 2012)
The Leahy-Smith America Invents Act (AIA): What You Need To Know
Minnesota Intellectual Property Counsel, Minneapolis, Minnesota (June 12, 2012)
The America Invents Act: Strategies for Litigation Now and in the Future
BNA, Webinar (December 15, 2011)
Assessment and Valuation of Early Stage Medical Device Technology
Medical Industry Leadership Institute, Carlson School of Management, University of Minnesota, Minneapolis, Minnesota (April 14, 2009)
Humphrey Institute Medical Devices
Guest lecturer on patent litigation, Carlson School of Management (January 1, 2008)
Minnesota State Bar Association CLE
Chaired panel of in-house patent litigators (January 1, 2004)
Fight, Flight or Fraternize: How to Respond to a Cease and Desist Letter
Med Tech Breakfast Industry Seminar (January 1, 2004)
Advanced Patents
Guest Lecturer, University of Minnesota Law School (January 1, 0001)
RESOURCES
Links to full publications and news releases.
Any information that you send us in an e-mail message should not be confidential or otherwise privileged information. Sending us an e-mail message will not make you a client of Robins Kaplan LLP. We do not accept representation until we have had an opportunity to evaluate your matter, including but not limited to an ethical evaluation of whether we are in a conflict position to represent you. Accordingly, the information you provide to us in an e-mail should not be information for which you would have an expectation of confidentiality.

If you are interested in having us represent you, you should call us so we can determine whether the matter is one for which we are willing or able to accept professional responsibility. We will not make this determination by e-mail communication. The telephone numbers and addresses for our offices are listed on this page. We reserve the right to decline any representation. We may be required to decline representation if it would create a conflict of interest with our other clients.

By accepting these terms, you are confirming that you have read and understood this important notice.