Experience
Chris Messerly retired from the active practice of law in 2022.
As a former partner at Robins Kaplan, Chris Messerly devoted his professional career to representing injured individuals for over 33 years. He developed an outstanding reputation as a caring and highly-accomplished attorney committed to the service of families and individuals who were injured in medical malpractice, personal injury, and products liability cases. Robins Kaplan LLP thanks Chris for his distinguished work at the firm.
Chris' legacy of excellence lives on through the work that our active attorneys practice today. Contact our Personal Injury and Medical Malpractice team for future inquiries.
The following are examples of cases in which Chris has helped individuals and families*:
Pro Bono Legal Services for the Survivors and Those Who Lost Loved Ones in the I-35W Bridge Collapse. Chris Messerly was the spokesperson and a leader of a 17 law firm consortium providing legal services to the over 100 survivors and those who lost loved ones on August 1, 2007 when the I-35W Bridge in downtown Minneapolis collapsed into the Mississippi River. Our firm provided free legal services to its clients. In 2008, we helped secure a legislatively created $37 million compensation fund for survivors and those who lost loved ones. In 2009, we recovered additional compensation from PCI Corporation, the construction company which placed thousands of pounds of construction material on the bridge the day it collapsed. In August 2010, URS Corporation, the company hired by the State to provide engineering services on the bridge, agreed to pay more than $40 million to settle the Consortium clients' claims. An additional $1.5 million was recovered from URS which all attorneys representing those on the bridge donated for the construction of a memorial. In total, more than $77 million was recovered for survivors and those who lost loved ones. Robins Kaplan LLP attorneys and staff devoted more than 20,000 pro bono hours to the case. For his efforts, Chris was featured in "After the Collapse: Personal injury lawyer Chris Messerly tackles the 35W bridge collapse," Minnesota Super Lawyers magazine(June 2011).


Chris and Elizabeth Fors represented the family of a 30-year-old woman who went to an emergency room with a fever and nausea three days after giving birth to her first child. The nurse practitioner defendant ignored lab tests showing that the woman had sepsis (a severe systemic infection) and sent her home. Twelve hours later, the woman was rushed back to the same emergency room, where she died. A jury returned a verdict in the amount of $20.6 million, which is the largest wrongful death verdict of any kind in state history.** Bermingham v. Emergency Care Consultants, P.A. (Hennepin County 2017).


Phil Sieff and Chris completed a settlement for a 32-year-old male who suffered an industrial accident that left him with third-degree burns over 70 percent of his body. The injured man settled with defendants for $15.4 million.


For a young mother and wife who suffered severe brain damage due to paramedics' negligence, Chris obtained an $11.1 million verdict that allowed the family to modify their house so that the mother/wife could move from a nursing home to her own home to live with her family. The verdict also allowed the family to obtain around-the-clock care for their mother/wife, to repay past medical costs, and to provide a safe and secure future for the family.


Chris represented a teenage boy who suffered a severe brain injury when the car in which he was riding collided head-on with a truck. The $10.3 million verdict allowed his parents to buy an accessible home and pay for a care provider for their son. The recovery paid back all past medical costs and provided for all future care, rehabilitation, and security.


A girl suffered brain damage at birth due to medical malpractice. As a result, she suffered permanent injuries that would require care and treatment for the rest of her life. Chris obtained a $4.4 million verdict to provide for all of the young girl's needs so that neither she nor her parents would have to worry about being able to pay for her future care. The recovery also paid back the taxpayers of the State of Minnesota who had been paying the girl's significant medical expenses.


Chris obtained a $2.5 million verdict on behalf of a Wisconsin farmer and his wife. Due to the failure of a neurosurgical team to promptly diagnose and perform surgery on a severe back condition called cauda equina syndrome, the farmer can no longer work on his farm and has lost significant function of his bowel and bladder and much of the use and feeling of both of his legs. The money recovered provided the funds to allow the family to keep their farm and provide for future medical expenses and loss of income.


Chris represented a woman who suffered facial scars and depression when she requested a light chemical peel by dermatologist, Dr. Patrick Carney of Skin Speaks Spa, M.D., who then proceeded to perform a deeper acid peel. Although our client asked for the procedure to stop when she was in pain, the doctor continued. After seven days of trial, the jury unanimously awarded our client $986,639.


A troubled teen was going through some difficult adolescent times, which led to his being hospitalized and placed on a suicide watch. Unfortunately, he was not watched very carefully and to make things worse, he was given the things he needed to harm himself. He was found hanging in his bathroom. He survived, but suffered serious and permanent brain damage. Chris obtained a settlement for the boy to provide for his future needs.


Chris prevailed in the Supreme Court of Wisconsin to help a young mother and her son. Chris provided free legal services in a case in which it was discovered several years later that paternity blood tests had been wrongly interpreted to exclude the man who had actually fathered the child. As a result, a young mother struggled to raise her son without support of the father. Chris convinced the Supreme Court to allow an exception to the law requiring the case to be reopened within a very short time period. As a result, the mother was allowed, on behalf of her son, to obtain support from the father who had wished to avoid responsibility. Cynthia M.S. v. Michael F.C., 511 N.W.2d 868 (Wis. 1994)


Chris helped make new law in Minnesota to help children who are victims of child abuse. In Becker v. Mayo, Chris represented a catastrophically brain injured child who had been beaten repeatedly by her birth father. She was taken more than once to the same hospital emergency room. The trial court and court of appeals ruled that physicians could not be held responsible for their refusal to report suspected child abuse. Chris challenged those rulings in the Supreme Court and prevailed for the child so that doctors who choose not to report child abuse can be held accountable.


*Past results are reported to provide the reader with an indication of the type of litigation we practice. They do not and should not be construed to create an expectation of result in any other case, as all cases are dependent upon their own unique fact situation and applicable law.

** 9/25/17 affidavit from Meagher & Geer law firm.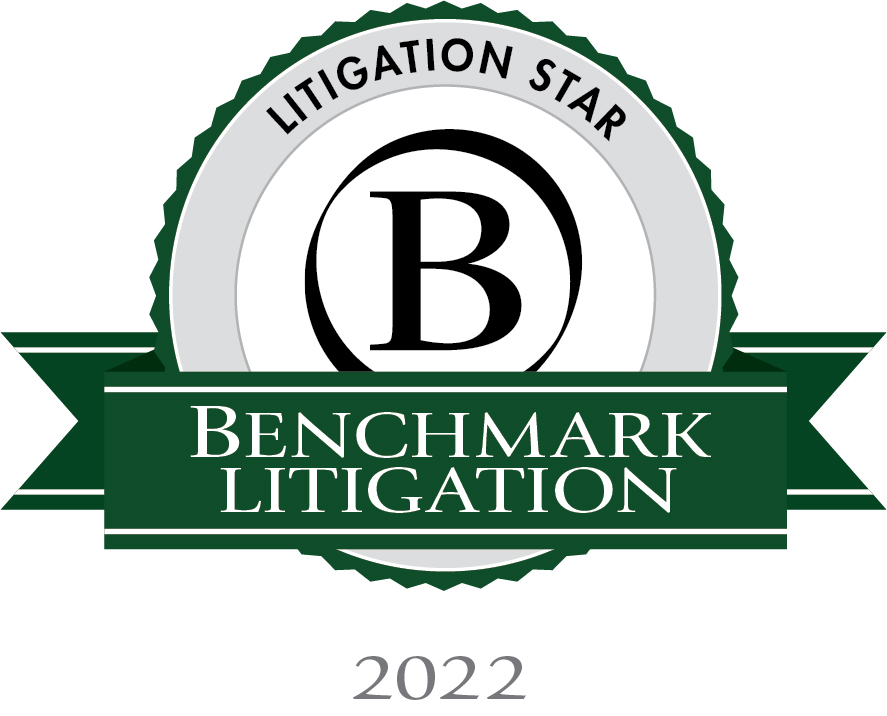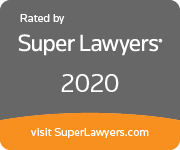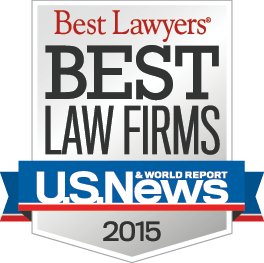 Named to POWER 30 List, Minnesota Lawyer (2021)
International Barristers Cup Hall of Fame, Inductee (2019)
Named a "Lawyer of the Year," The Best Lawyers in America (2018, 2020)
Named one of "America's Top 100 High Stakes Litigators" by America's Top 100 Attorneys (2017-2018)
Listed in "The Top 100 Verdicts of 2017," The National Law Journal
Named to the "Circle of Excellence" by Minnesota Lawyer, honoring the multiple years the publication has named Chris an "Attorney of the Year" (2017)
"Attorney of the Year," Minnesota Lawyer (2017, 2008, 2000)
Named a "Top Rated Lawyer in Mass Torts," American Lawyer Media (2013)
Listed in The Best Lawyers in America (2012-2022 editions)
Named "Litigator of the Week," by The AmLaw Litigation Daily (August 26, 2010)
Recipient of the National Law Journal "Pro Bono Award" (2010)
First recipient of the "Chris Messerly Community Service Award" from the Magnuson Chapter of the National Legal Fraternity, Phi Alpha Delta (2010)
Recipient of the "Arthur von Briesen Award," National Legal Aid & Defender Association (2010)
Law360 "Pro Bono Firm of 2010" for representing clients in the I-35W bridge collapse case (2010)
"Everyday Hero Award," Prevent Child Abuse Minnesota (2008)
Named a "Minnesota Super Lawyer" Super Lawyers (2000-2021)
Named a "Top 100 Minnesota Super Lawyer," Super Lawyers (2003-2004, 2007, 2010-2021)
"Professional Excellence Award," from the Minnesota State Bar Association (2009)
Named a "Litigation Star," Benchmark Litigation (2011-2022 editions)
Recipient of the "Pro Bono Award" from the American Association for Justice for securing a bridge fund for the victims, as well as assisting the investigation into the cause of the I-35W Bridge Collapse (2009)
"Excellence Award," Minnesota Trial Lawyers Association (1998-1999)
"Member of the Year," Minnesota Association for Justice (2008-2009, 2000-2001)
Recognized as one of "One Hundred and Fifty Lives That Make a Difference," Hamline University Press (2005)
"Distinguished Alumni Award," Hamline University School of Law (2000)
Hamline University School of Law Alumni Association, Past President
Ramsey County Bar Association hockey team, Captain
Southern Minnesota Regional Legal Services, Captain of hockey team in "Lawyers on Ice" to help raise money for legal aid
Hamline University School of Law Advisory Committee, Former Board Member
Hamline University School of Law, Health Law Advisory Committee, Former Board Member
National Institute of Trial Advocacy, William Mitchell College of Law, Robins, Kaplan, Miller & Ciresi L.L.P., Past Instructor
Snail Lake Elementary School Mock Trial Program, Former Instructor
Mounds View School District Advisory Committee, Former Chair
Mounds View Youth Hockey Association, Former Coach
Mounds View High School Varsity and Junior Varsity Girls Hockey Teams, Coach (2001-2002)
Shoreview Youth Baseball Association, Former Coach
North Metro Junior Football Association, Former Coach
USA Hockey Coaching Education Program, Certified Coach (Advanced: Level 3)
Minnesota Wild Senior Hockey League, Captain
Minnesota Street Rod Association
Incarnation Lutheran Church, Shoreview, Minnesota
Ironman Triathlete (Ironman 140.6 St. George 2010; Great Floridian 140.6 Triathlon 2008)
Twin Cities Marathon (1984-present)
USA Hockey, Member
USA Triathlon, Member
Chris was involved in the following professional associations until his retirement in March 2022:
America's Top 100 Attorneys, Minnesota
American Bar Association
American Board of Trial Advocates, National Board Representative, Past President, Minnesota Chapter
American College of Trial Lawyers, Fellow
Hennepin County Bar Association
International Society of Barristers
Million Dollar Advocates Forum
Minnesota Association for Justice, Past President
Minnesota State Bar Association
Minnesota Million Dollar Roundtable
Ramsey County Bar Association
State Bar of Wisconsin
Wisconsin Association for Justice
RESOURCES
Links to full publications and news releases.
Any information that you send us in an e-mail message should not be confidential or otherwise privileged information. Sending us an e-mail message will not make you a client of Robins Kaplan LLP. We do not accept representation until we have had an opportunity to evaluate your matter, including but not limited to an ethical evaluation of whether we are in a conflict position to represent you. Accordingly, the information you provide to us in an e-mail should not be information for which you would have an expectation of confidentiality.

If you are interested in having us represent you, you should call us so we can determine whether the matter is one for which we are willing or able to accept professional responsibility. We will not make this determination by e-mail communication. The telephone numbers and addresses for our offices are listed on this page. We reserve the right to decline any representation. We may be required to decline representation if it would create a conflict of interest with our other clients.

By accepting these terms, you are confirming that you have read and understood this important notice.