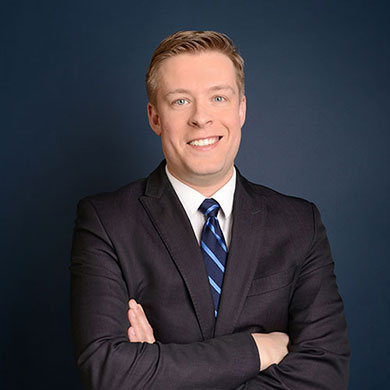 Benjamen C. Linden
Partner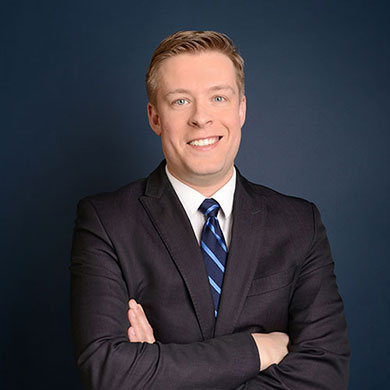 Experience
Ben brings his intellectual curiosity, diverse experience, and technical acumen to solve a variety of challenging legal and business issues. Ben's practice is focused in the area of intellectual property where he has represented a diverse group of clients—from solo inventors to Fortune 500 industry leaders—in a wide range of industries. He has experience in both patent monetization and patent litigation.
Ben attended law school at the William Mitchell College of Law focusing his studies on intellectual property and international law. As a research assistant to Professor John Radsan, Ben helped research and write articles in the areas of international humanitarian law and constitutional law. At William Mitchell, Ben developed an independent research program which allowed him to travel to Cuba to meet and interview University of Havana faculty and intellectual property practitioners. While in school, Ben also served as a Judicial Extern to the Honorable Franklin L. Noel and the Honorable Ann D. Montgomery, U.S. District Court, Minnesota.
Ben came to law school after working four years in a number of federal agencies for the defense contractor, BAE Systems. There, he used his undergraduate degree in computer science to support federal biometric identification programs and information technology management.
Field Intelligence, Inc. v. Xylem Dewatering Solutions, Inc. (D.N.J. 1:19-cv-20590) and Xylem Dewatering Solutions, Inc. v. Field Intelligence, Inc. (AAA 01-21-0000-3099): Counsel for Xylem Dewatering Solutions involving claims of breach of contract of a services supply contract, trade secret misappropriation, and breach of the implied covenant of good faith and fair dealing for the development and supply of remote monitoring systems for large capacity water pumps. Following denial of Field Intelligence's motion for a preliminary injunction and commencement of discovery, Xylem initiated arbitration pursuant to a separately implicated NDA and the parties cross-moved to stay the district court case or enjoin the arbitration. The district court enjoined the arbitration, and Xylem appealed. The Third Circuit Court of Appeals reversed the district court, vacated the injunction entered by the district court that stayed the arbitration, and remanded for consideration of a stay of proceedings. Field Intelligence, Inc, v. Xylem Dewatering Solutions Inc., No. 21-2087 (3d. Cir. Sept. 13, 2022). Following the decision of the Third Circuit, the case settled on confidential terms.
Wapp Tech Limited Partnership v. Wells Fargo Bank, N.A. (E.D. Tex. No. 4:21-cv-00671) and Wapp Tech Limited Partnership v. Bank of America N.A. (E.D. Tex. No. 4:21-cv-00670): Represented plaintiff Wapp Tech in a patent infringement litigation against Wells Fargo and Bank of America in the U.S. District Court for the Eastern District of Texas. Asserted infringement of five patents covering technologies relating to mobile application development and testing. Each case resolved successfully on confidential terms prior to trial.
MPAY Inc. v. Erie Custom Computer Applications, Inc.: Trial counsel for Defendants Erie Custom Computer Applications, Inc. and Payroll World, Inc. in a significant software licensing dispute involving claims of copyright infringement, trade secret misappropriation, tortious interference with prospective economic advantage, and breach of contract. Obtained a complete defense verdict in seven-day jury trial leading to dismissal of all claims.

TQ Delta in TQ Delta, LLC v. 2Wire, Inc.: Trial counsel for plaintiff TQ Delta involving a patent addressing line bonding technology used by Digital Subscriber Line (DSL) modems that allows an Internet service provider to double transmission speed. Venued in the District of Delaware. At trial, a jury found defendant 2Wire infringed the patent asserted by TQ Delta and that the patent was not invalid.

TQ Delta, LLC v. 2Wire, Inc.: Trial counsel for plaintiff TQ Delta involving patents addressing memory sharing for data packet transmission used by Digital Subscriber Line (DSL) modems. Venued in the District of Delaware. At trial, a jury found defendant 2Wire infringed three TQ Delta patents and that the patents were not invalid.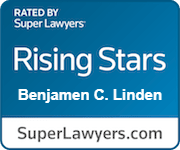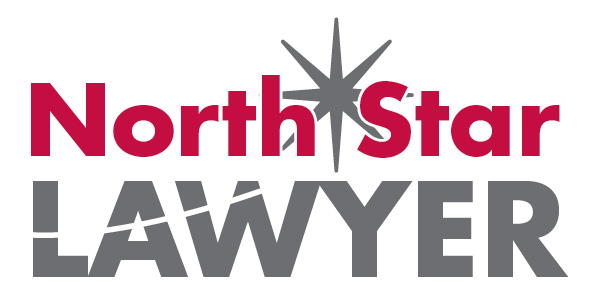 Listed in The Best Lawyers in America: Ones to Watch (2023 edition)
Named an "Attorney of the Year," Minnesota Lawyer (2022)
Named a "Minnesota Rising Star," Super Lawyers (2016-2022)
Named a "North Star Lawyer" by the Minnesota State Bar Association for providing at least 50 hours of pro bono legal services (2015-2016)
As a third year law student, Ben was recognized for his excellence in the study of federal law and practice by receiving the 2012 "Harry A. Sieben Award" from the Minnesota Chapter of the Federal Bar Association.
While at William Mitchell, Ben volunteered as a student clerk at the Federal Public Defenders Office. He has continued his volunteer work in the area of criminal law as a current Special Assistant State Public Defender and expanded his pro bono experience into the area of immigration law.
Bar Admissions
Minnesota
U.S. Court of Appeals, Federal Circuit
U.S. Court of Appeals, Third Circuit
U.S. District Court, District of Minnesota
U.S. Patent and Trademark Office
U.S. Supreme Court
Education
William Mitchell College of Law, J.D., magna cum laude (2012); Jessup International Law Moot Court competitor (2011)
Rose-Hulman Institute of Technology, B.S. in Computer Science (2004)
Professional Associations
American Intellectual Property Law Association
Intellectual Property Owners Association
Minnesota State Bar Association
Federal Bar Association, Minnesota Chapter
Litigation Lessons: Pitfalls for Drafting and Administering IP License Agreements
Tennessee Intellectual Property Law Association, Nashville, Tennessee (November 10, 2023)
Language in License Agreements: Insights and Lessons Learned
Licensing Executives Society, Minneapolis, Minnesota (October 11, 2023)
RESOURCES
Links to full publications and news releases.
Any information that you send us in an e-mail message should not be confidential or otherwise privileged information. Sending us an e-mail message will not make you a client of Robins Kaplan LLP. We do not accept representation until we have had an opportunity to evaluate your matter, including but not limited to an ethical evaluation of whether we are in a conflict position to represent you. Accordingly, the information you provide to us in an e-mail should not be information for which you would have an expectation of confidentiality.

If you are interested in having us represent you, you should call us so we can determine whether the matter is one for which we are willing or able to accept professional responsibility. We will not make this determination by e-mail communication. The telephone numbers and addresses for our offices are listed on this page. We reserve the right to decline any representation. We may be required to decline representation if it would create a conflict of interest with our other clients.

By accepting these terms, you are confirming that you have read and understood this important notice.