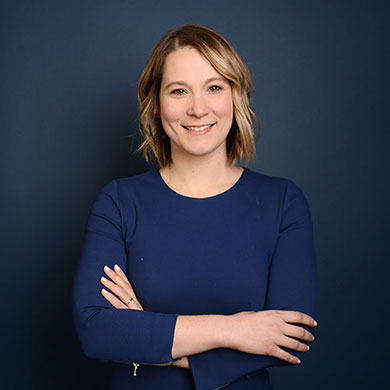 Jamie R. Kurtz
Partner
Co-Chair, Health Care Litigation Group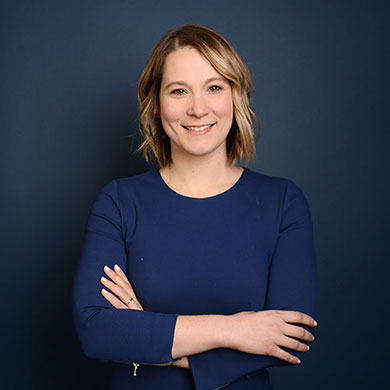 Experience
Jamie is a trial attorney that primarily focuses her practice on intellectual property and heath care litigation. Jamie currently represents various healthcare plans in multi-million-dollar litigation with providers involving claims improper billing, breach of contract, and fraud. In the IP space, she has represented clients ranging from individual business owners to Fortune 500 companies in matters involving numerous technologies ranging from pharmaceuticals and medical devices MRI technology to windshield washer fluid. In all areas, Jamie uses her technical background to help clients develop their case and develop an appropriate strategy to achieve their business goals.
Jamie attended law school at the University of Minnesota, where she graduated magna cum laude. While in law school, Jamie also attended graduate school where she received her M.S. in Pharmacology. Jamie's Master's project was focused on studying the toxic effect of DNA-Protein crosslinks caused by various types of drugs.
Represented Blue Cross and Blue Shield of Missouri and other Blue Cross Blue Shield plans in litigation against defendants who conspired to defraud the healthcare insurers through utilization of a laboratory pass-through billing scheme. The defendants and their co-conspirators took control of a Critical Access Hospital in Unionville, MO called Putnam County Memorial Hospital, and used the hospital to bill our clients $18 million for lab tests performed by their laboratory in Colorado. By billing the tests through the hospital, they obtained substantially inflated reimbursements. Robins Kaplan secured a jury verdict for compensatory and punitive damages totaling $25.6 million.
PCT International Inc. v. Holland Electronics LLC. Represented plaintiff in a patent infringement case involving coaxial cable connector technology. Won a jury verdict of infringement in May of 2015.
Defense counsel for Upsher-Smith Laboratories in Auxilium Pharmaceuticals v. Upsher-Smith Laboratories, a Hatch-Waxman patent infringement case in which we obtained a summary judgment of non-infringement of ten patents claiming a transdermal testosterone gel and method of treating hypogonadism before Judge Sue Robinson of the Federal District Court in Delaware. The opinion was filed on December 4, 2013. The technology related to claimed macrocyclic penetration enhancers for increasing the rate of passage of an androgen through the skin. We were successful in demonstrating to the Court that the case warranted an exception to the Court's ordinary practice of declining to hear summary judgment motions in Hatch-Waxman cases.
Wisconsin Alumni Research Foundation v. Siemens AG, et al. Represented the Wisconsin Alumni Research foundation in a case involving magnetic resonance imaging (MRI) technology. Settled for value.
Promega Corp. v. Applied Biosystems, LLC, et al. Represented Promega in a case involving DNA analysis technologies. Won summary judgment of invalidity of all asserted claims.
Forest Laboratories, Inc. v. Torrent Pharmaceuticals Ltd. Represented client in litigation to bring generic Bystolic® (nebivolol) to market. Settled for value.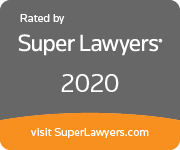 Listed in The Best Lawyers in America (2023-2024 editions)
Named "Attorney of the Year," Minnesota Lawyer (2021)
Named a "Rising Star," Law360 (2020)
Named an "Associate to Watch," Chambers (2017)
Named a "Minnesota Rising Star," Super Lawyers (2015-2021)
Bar Admissions
Minnesota
U.S. Court of Appeals, Federal Circuit
U.S. Court of Appeals, Eighth Circuit
U.S. Court of Appeals, Ninth Circuit
U.S. District Court, Minnesota
Education
University of Minnesota Law School, J.D., magna cum laude; Intellectual Property Moot Court (2010)
University of Minnesota - Twin Cities, M.S., Pharmacology (2010)
University of Wisconsin-Madison, B.S., Pharmacology and Toxicology, with honors (2007)
MCOs on Trial: War Stories, and Winning Strategies from In-House and Outside Counsel
ACI Managed Care Disputes and Litigation 14th Annual Advanced Forum, Chicago, Illinois (March 30, 2023)
How Affirmative Recovery Can Make Legal a Valued Business Partner
Panelist, Association of Corporate Counsel (ACC) Minnesota In-House Counsel Conference, Webinar (June 17, 2021)

A Practical Guide for Assessing and Responding to Potential Data Breach
10th Annual Advanced Forum on Managed Care Disputes and Litigation, Chicago, Illinois (May 17, 2019)

FDA Regulation of Mobile Medical Devices and Apps: New Guidance On When Your App Crosses The Medical Device Line
Robins Kaplan LLP Webinar (February 10, 2015)
RESOURCES
Links to full publications and news releases.
Any information that you send us in an e-mail message should not be confidential or otherwise privileged information. Sending us an e-mail message will not make you a client of Robins Kaplan LLP. We do not accept representation until we have had an opportunity to evaluate your matter, including but not limited to an ethical evaluation of whether we are in a conflict position to represent you. Accordingly, the information you provide to us in an e-mail should not be information for which you would have an expectation of confidentiality.

If you are interested in having us represent you, you should call us so we can determine whether the matter is one for which we are willing or able to accept professional responsibility. We will not make this determination by e-mail communication. The telephone numbers and addresses for our offices are listed on this page. We reserve the right to decline any representation. We may be required to decline representation if it would create a conflict of interest with our other clients.

By accepting these terms, you are confirming that you have read and understood this important notice.