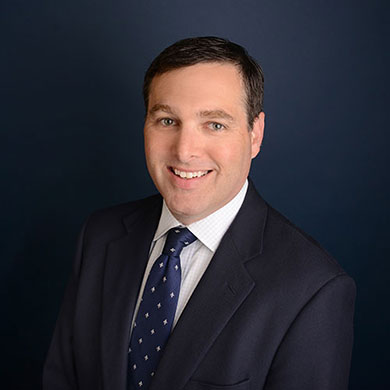 James A. Kitces
Partner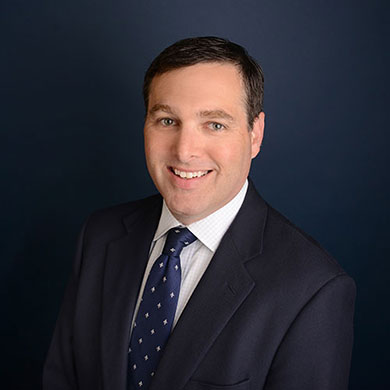 Experience
Insurance companies turn to James when they need highly skilled counsel to handle complex, high stakes first-party property and third-party liability insurance coverage matters. James has regularly secured favorable results in property and business interruption litigation arising from fire, explosion, flood, hurricane, mold, construction and design defect, and other liability matters such as intellectual property disputes and bad faith claims. James also maintains an active subrogation practice and he has secured a number of multi-million dollar recoveries for clients.

James has represented clients in state and federal courts in dozens of states, appeared before state Insurance Commissioners on numerous occasions, and before joining Robins Kaplan LLP, he focused on insurance-reinsurance dispute resolution at a national law firm. James was drawn to Robins Kaplan because of the firm's stellar reputation for obtaining pioneering court decisions in his practice area.

Clients often say they deeply appreciate working with James because of his meticulous attention to detail, his willingness to go the extra mile, and his responsiveness. James thoroughly enjoys dissecting insurance policies, solving complex problems, and most of all, winning. For example, an international insurance client was prematurely forced to arbitrate a dispute concerning a large, sophisticated construction matter. While the adversary attempted to rush to trial, James and his team proceeded to arbitration, marshalled a tremendous amount of evidence, and through careful and strategic preparation of the fact and expert witnesses, the client won in resounding fashion.
Upon graduation from law school, James represented the State of Georgia as an Assistant Attorney General in courts throughout the state, where he handled a varied and heavy caseload, representing the state and its employees in environmental torts, medical malpractice, catastrophic injury, transportation engineering, and other types of cases. James gained particular insight into the workings of government and represented the Departments of Public Safety, Transportation, Corrections, and Natural Resources, the Georgia Bureau of Investigation, and other agencies.

James is co-editor of Insight, a publication of the firm's Insurance Group. He has presented on insurance industry and litigation topics at various industry groups and at continuing education seminars including the Property & Liability Resource Bureau and the Loss Executives Association.

James has a strong commitment to community service. He organized the first annual community service project in which attorneys from his Atlanta office joined with clients and friends to volunteer for different causes. James was the chair of the Atlanta office's pro bono efforts. Through his contacts with various pro bono organizations, James helps attorneys obtain pro bono matters, including landlord-tenant, domestic violence, adoption, truancy, and children's rights cases. He has worked with the Atlanta Volunteer Lawyers Foundation, Atlanta Legal Aid, and other pro bono organizations.

James is married to Jamie, also a lawyer, and they have three children. James is a native of Richmond, Virginia, an avid reader, and a lifelong fan of the Boston Celtics.
Obtained settlements for insurer and paper mill in subrogation litigation concerning an explosion in Maine with losses of more than $350 million.
Obtained successful award for insurer in Massachusetts insurance Reference proceeding regarding a builder's risk claim.
Obtained dismissal of a class action in Oregon litigation regarding coverage for Covid-19 business interruption. (North Pacific v. Liberty Mutual Fire Insurance Company (D. Or. Sept. 7, 2021)).
Obtained dismissal of litigation in Massachusetts regarding coverage for Covid-19 business interruption. (United Textile v. Lloyds's Underwriters (Ma. Super. Sept. 28, 2021)).
Obtained summary judgment for insurer in Massachusetts concerning a claim for storm damage. (Lakeshore v. Affiliated FM Insurance Company (Ma. Super. Oct. 26, 2021)).
Represented Liberty Mutual in a coverage dispute involving a sewage backup that damaged an insured's home in Maine. The case, which included bad faith claims, concerned a water damage exclusion that used the phrase "escape or overflow" in lieu of the more common "backup". Such an exclusion had not yet been interpreted by any court in the nation. The U.S. District Court, District of Maine, granted summary judgment in favor of our client on all claims. (Pinkham v. Liberty Insurance Corporation (D. Me. May 7, 2019)).
Represented the State of Georgia and the Georgia Ports Authority in an action to recover for the destruction of a large gantry crane and other damages. The Georgia Ports Authority sustained severe property damage when its crane tipped over as stevedores were using the crane to unload cargo from a ship in Savannah. The Ports Authority's cranes are essential to the functioning of the State's ports. The litigation involved complex issues of maritime law and multiple appeals. The case concluded successfully for our clients in 2013.
Obtained dismissal of the plaintiff's $39 million business interruption insurance claim based on the plaintiff's destruction of electronic documents and other discovery misconduct. The Court also ordered an adverse inference instruction against the plaintiff and attorneys' fees to our client. (Felman Prod. v. Indus. Risk Insurers, 2011 U.S. Dist. LEXIS 112161 (S.D. W. Va. Sept. 29, 2011)).
Obtained summary dismissal of the plaintiff's $39 million business interruption insurance claim for failure to prove an actual loss of income. The Court stated: "In support of their motion, Defendants filed a detailed, annotated Statement of Facts, a painstaking examination of the hundreds of documents and lengthy depositions the parties have assembled through discovery. . . . Mindful that the evidence must be taken in the light most favorable to the Plaintiff, the Court reaches this conclusion somewhat surprised, but nonetheless certain, that the uncontroverted evidence produced through discovery and identified in the Statement of Facts obliterates Plaintiff's claim of actual loss." (Felman Prod. v. Indus. Risk Insurers, 2011 U.S. Dist. LEXIS 112156 (S.D. W. Va. Sept. 29, 2011)).
Obtained summary judgment for insurers in Georgia bad faith case involving equipment breakdown claim for industrial machinery.
Obtained summary judgment for state trooper in Georgia catastrophic injury case. (Prior to joining Robins Kaplan LLP)
Obtained summary judgment for reinsurer in Georgia case involving ERISA claims. (Prior to joining Robins Kaplan LLP)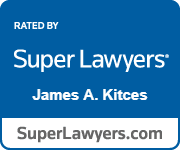 Named a "Massachusetts Super Lawyer," Super Lawyers (2020)
Named a "Georgia Super Lawyer," Super Lawyers (2020)
Named a "Georgia Rising Star," Super Lawyers (2009, 2014-2016)
Recipient of the "Glenda Hatchett Volunteer of the Year Award," Truancy Intervention Project of Georgia (2013)
Atlanta Pro Bono Roundtable
Atlanta Volunteer Lawyers Foundation
Insurance Practice Group Community Service Event
Temple Emanuel, Board of Governors
The Galloway School and The Temple, Volunteer
Bar Admissions
Court of Appeals Georgia
Georgia
Massachusetts
Supreme Court, Georgia
U.S. Court of Appeals, Eleventh Circuit
U.S. District Court, District of Massachusetts
U.S. District Court, Middle District of Georgia
U.S. District Court, Northern District of Georgia
U.S. District Court, Western District of New York
Professional Associations
American Bar Association, Property Insurance Law Committee and Insurance Coverage Litigation Committee
Atlanta Pro Bono Roundtable
Atlanta Volunteer Lawyers Foundation
Atlanta Bar Association
Boston Bar Association
Massachusetts Insurance and Reinsurance Bar Association, Board of Directors
Southern Loss Association
State Bar of Georgia, Litigation Committee
Truancy Intervention Project Georgia, Inc., Board of Directors
Property Case Law Developments: Commercial Lines
PLRB Claims Conference and Insurance Services Expo, San Antonio, Texas (April 5 and 6, 2022)
The Property Case Law Update
Loss Executives Association June Webinar Series (June 2, 2021)
The Property Case Law Update
Loss Executives Association 89th Annual Meeting and Mid-Winter Educational Program, Fort Lauderdale, Florida (January 16, 2020)
De Risk Business Process Automation
Genus Technologies, Webinar (April 25, 2019)
2019 Property Case Developments Commercial Lines
PLRB (Property & Liability Research Bureau) Claims Conference, Indianapolis, Indiana (March 31, 2019)
Recent Property Case Law Update
PLRB 2018 Regional Adjusters Conference, Hartford, Connecticut (October 30, 2018)
Property Case Law Developments 2017
PLRB Claims Conference and Insurance Services Expo, Orlando, Florida (April 15, 2018)
First-Party Bad Faith in the Southeast States
Southeastern Claim Executives Association, St. Augustine, Florida (April 20, 2009)
Suing the Inspector/Designer: Legal Theories and Protections
Society of Fire Protection Engineers Greater Atlanta Chapter (March 18, 2008)
RESOURCES
Links to full publications and news releases.
Any information that you send us in an e-mail message should not be confidential or otherwise privileged information. Sending us an e-mail message will not make you a client of Robins Kaplan LLP. We do not accept representation until we have had an opportunity to evaluate your matter, including but not limited to an ethical evaluation of whether we are in a conflict position to represent you. Accordingly, the information you provide to us in an e-mail should not be information for which you would have an expectation of confidentiality.

If you are interested in having us represent you, you should call us so we can determine whether the matter is one for which we are willing or able to accept professional responsibility. We will not make this determination by e-mail communication. The telephone numbers and addresses for our offices are listed on this page. We reserve the right to decline any representation. We may be required to decline representation if it would create a conflict of interest with our other clients.

By accepting these terms, you are confirming that you have read and understood this important notice.