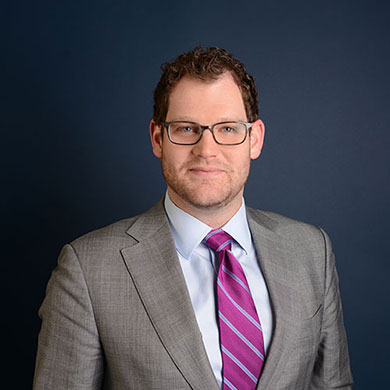 Geoffrey H. Kozen
Partner
Chair of Firm's Pro Bono Committee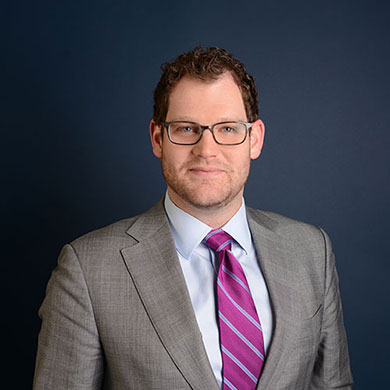 Experience
Geoffrey Kozen focuses his practice on antitrust, class action, and other complex commercial litigation. He has experience representing clients, ranging from individuals to large corporations, in a wide array of high-stakes disputes and has prosecuted and defended numerous actions in trial and appellate courts throughout the country. And while Mr. Kozen never backs down from litigation, he also recognizes that litigation is a tool to further a client's business objectives, and often the best outcome lies in leveraging litigation into a business resolution.
Mr. Kozen is also dedicated to pro bono work. He has particular interest in representing clients in immigration courts and in advocating for those facing domestic violence.
Prior to joining Robins Kaplan, Geoffrey worked for the United States Senate and for a national antitrust policy organization.
In re Payment Card Interchange Fee and Merchant Discount Antitrust Litigation, MDL No. 1720 (E.D.N.Y.): Serving as court-appointed co-lead counsel, Robins Kaplan reached a $5.6 billion antitrust class action settlement on behalf of a class of more than 10 million U.S. merchants who accepted Visa and Mastercard credit and debit cards for the purchase of goods and services. Plaintiffs alleged that Visa and Mastercard, as well as major card-issuing banks such as JPMorgan Chase, Bank of America, Citibank, Wells Fargo, and Capital One, violated antitrust laws and charged merchants who accept credit and debit cards supra-competitive fees on card transactions. The settlement, which was granted final approval in December of 2019 and affirmed on appeal in March of 2023, represents the largest settlement of a private antitrust action in the 130-year history of the Sherman Act.
BCBSM, Inc. v. GS Labs, LLC, No. 0:22-CV-00513 (D. Minn.): Robins Kaplan represents Blue Cross Blue Shield Minnesota ("BCBSM") in an ongoing suit alleging that GS Labs engaged in widespread fraudulent COVID testing. In response to our complaint, GS Labs levied 21 counterclaims against BCBSM including allegations of breach of contract, ERISA violations, false advertising, and violation of state and federal antitrust laws. On January 30, 2023, Judge Tostrud of the District of Minnesota issued an order granting our motion as to almost all antitrust and related counterclaims, which represented tens of millions of dollars in potential exposure to BCBSM. Litigation remains ongoing.
Zuchowski v. SFC Global Supply Chain, Inc., No. 1:20-CV-10171 (S.D.N.Y.): Obtained a Rule 12(b)(6) dismissal of a putative nationwide false advertising class action against global food manufacturer SFC Global Supply Chain Inc. ("Schwan's"). Plaintiffs sought millions in class-wide damages based on alleged false and misleading labeling and marketing of Schwan's Red Baron pizzas with the use of "preservative-free crust" and "no artificial flavors."
Jackson v. SFC Global Supply Chain, Inc., No. 3:20-CV-01072 (S.D. Ill.): Represented global food manufacturer SFC Global Supply Chain, Inc., in a putative false-advertising class action challenging the labeling of Red Baron pizzas. After most of the damages claims were dismissed under Rule 12(b)(6), achieved a confidential settlement and stipulated dismissal.
In re: LIBOR-Based Financial Instruments Antitrust Litigation, MDL No. 2262 (S.D.N.Y.): Robins Kaplan represents an investment management company that holds financial instruments with provisions to receive interest payments at rates indexed to British Bankers' Association London Interbank Offered Rate ("BBA LIBOR") benchmark rates set by defendant banks. Plaintiffs allege that defendants, who are panel bank members that report Intercontinental Exchange ("ICE") LIBOR rates daily for the benchmark's calculation, conspired to suppress those rates between August 2007 through at least 2011. The case is ongoing before the trial court.
In re Cattle and Beef Antitrust Litigation, MDL No. 3031 (D. Minn.): Robins Kaplan serves as the court-appointed liaison counsel on behalf of cattle ranchers who sold fed cattle to meatpacking defendants, including Tyson and Cargill, among others. Plaintiffs allege that defendants conspired to suppress the price paid for fed cattle since 2015. The case is ongoing before the trial court.
In re Wholesale Grocery Products Antitrust Litigation, MDL No. 2090 (D. Minn.): Robins Kaplan defended grocery wholesaler Supervalu Inc. in a putative antitrust class action by grocery retailers in 13 states alleging that Supervalu and another wholesaler, C&S Wholesale Grocers, Inc., conspired to allocate territories and customers in the Midwest and New England in violation of the Sherman Act. This significant multidistrict litigation began in 2008 and involved five separate Eighth Circuit appeals and a petition for certiorari to the U.S. Supreme Court. The case was ultimately resolved to the benefit of all parties.
Robins Kaplan represented The Gap Inc. and its subsidiaries in suits seeking relief related to hundreds of store leases affected by COVID-19 store closures and the effects of the pandemic across the United States.
Anthem v. Insys, No. 2:17-CV-02286 (D. Ariz.): Robins Kaplan represented insurer Anthem in litigation against the pharmaceutical manufacturer Insys alleging that Insys marketed Subsys, a powerful painkiller indicated only for cancer patients, to patients who did not have cancer and then lied to Anthem to get the prescriptions paid. On June 10, 2019, the filing was stayed due to Insys's bankruptcy.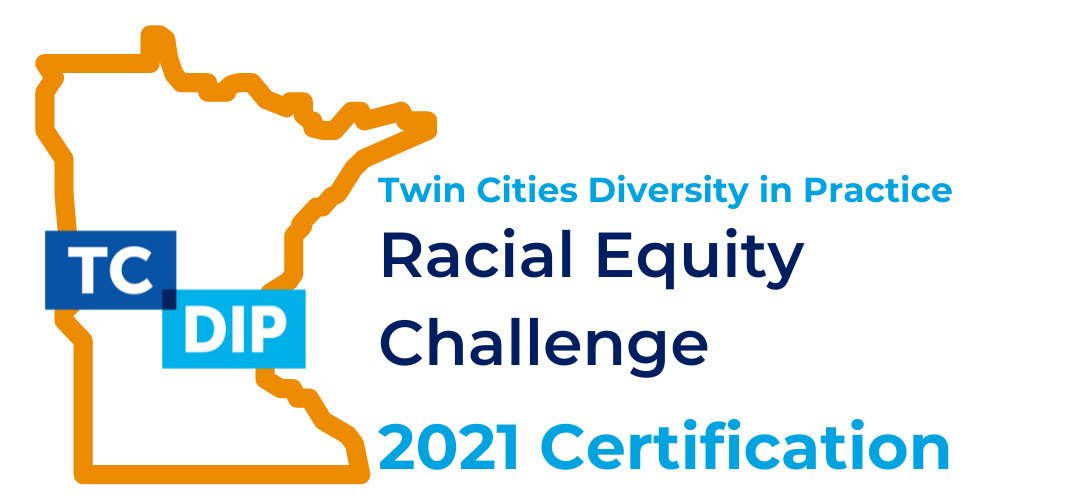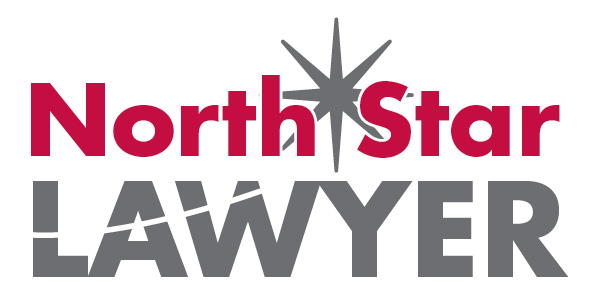 Named an "Up & Coming Attorney," Minnesota Lawyer (2023)
Minnesota State Bar Association: Named a "North Star Lawyer" for providing at least 50 hours of pro bono legal services (2016-2022)
Twin Cities Diversity in Practice: Minnesota Racial Equity Challenge Certification (2021)
Amara Legal Center, Co-Founder and Volunteer (2014-2015)
Lion's Harvest, Board Member (2022-Present)
Bar Admissions
Massachusetts
Minnesota
New York
U.S. Court of Appeals, Eighth Circuit
U.S. Court of Appeals, Ninth Circuit
U.S. Court of Appeals, Second Circuit
U.S. District Court, Central District of Illinois
U.S. District Court, District of Colorado
U.S. District Court, District of Minnesota
U.S. District Court, District of North Dakota
U.S. District Court, Eastern District of New York
U.S. District Court, Northern District of Illinois
U.S. District Court, Southern District of New York
U.S. District Court, Western District of Wisconsin
Education
Georgetown University Law Center, J.D., cum laude (2013) The Georgetown Law Journal, Notes Editor (2011-2013)
Cornell University, B.A. (2008)
Professional Associations
American Bar Association
Committee to Support the Antitrust Laws (COSAL), Co-Chair of the Antitrust and Climate Subcommittee (2022-Present); Chair of the Young Lawyers Division (2021-2022)
Minnesota State Bar Association, Antitrust Section, Council
Minnesota State Bar Association, Business Law Section, HCBA Liaison
Antitrust Fundamentals
Panelist, Minnesota State Bar Association CLE (September 29, 2022)


How Affirmative Recovery Can Make Legal a Valued Business Partner
Panelist, Association of Corporate Counsel (ACC) Minnesota In-House Counsel Conference, Webinar (June 17, 2021)


Watch Your Step: The In-House Lawyer's Field Guide to Antitrust Compliance in the Biden Era
Co-Presenter, Minnesota CLE, Webinar (May 26, 2021)
Class Action Litigation Developments 2016 2017
Bloomberg BNA, Webinar (November 2, 2017)
Developments in the LIBOR Antitrust MDL Case
Robins Kaplan LLP, Webinar (August 23, 2016)
RESOURCES
Links to full publications and news releases.
Any information that you send us in an e-mail message should not be confidential or otherwise privileged information. Sending us an e-mail message will not make you a client of Robins Kaplan LLP. We do not accept representation until we have had an opportunity to evaluate your matter, including but not limited to an ethical evaluation of whether we are in a conflict position to represent you. Accordingly, the information you provide to us in an e-mail should not be information for which you would have an expectation of confidentiality.

If you are interested in having us represent you, you should call us so we can determine whether the matter is one for which we are willing or able to accept professional responsibility. We will not make this determination by e-mail communication. The telephone numbers and addresses for our offices are listed on this page. We reserve the right to decline any representation. We may be required to decline representation if it would create a conflict of interest with our other clients.

By accepting these terms, you are confirming that you have read and understood this important notice.