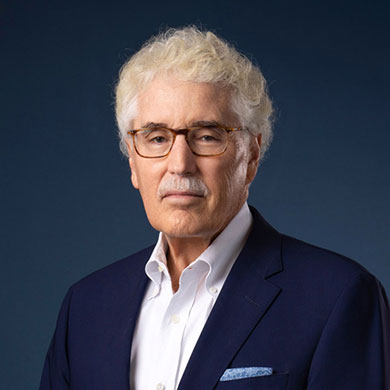 Thomas L. Hamlin
Partner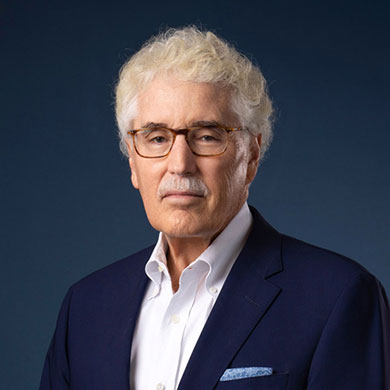 Experience
A partner with more than 40 years of experience in high-stakes business litigation and intellectual property disputes, Thomas Hamlin has been involved in some of the firm's largest verdicts and settlements. He was one of the principal trial lawyers in Minnesota's landmark Big Tobacco matter, which resulted in a $6.6 billion settlement after 15 weeks of trial. Thomas also litigated Kraft v. Starbucks, which resulted in a $2.7 billion award, Honeywell v. Minolta ($93.3 million jury verdict), and Minnesota Workers' Compensation Reinsurance Association et al. v. Wells Fargo Bank ($57 million jury verdict).
Thomas's successful representation in high-value, high-stakes litigation has been recognized by numerous organizations. Thomas was selected as a member of Best Lawyers in America for 2023. In 2019, he was included on America's Top 100's list of the Top 100 Bet-the-Company Litigators in Minnesota. He has also been named "Trial Lawyer of the Year" by the Trial Lawyers for Public Justice, "Attorney of the Year" by Minnesota Lawyer, and "Member of the Year" by the Minnesota Trial Lawyers Association. He was also recently recognized by the Chief Judge of the Minnesota Supreme Court for his "extraordinary service representing Minnesotans in need of legal help."
In addition to his work with Robins Kaplan, Thomas has served as a member of the faculty of the University of Minnesota Law School (1977-1981) and an Adjunct Professor at William Mitchell College of Law (2012-2013). He previously served in the U.S. Navy.
Led a team of lawyers against an international bank which participated in a Ponzi scheme. Result: Verdict of $563,743,110.
State of Minnesota and Blue Cross Blue Shield of Minnesota v. Big Tobacco: Represented the State of Minnesota and Blue Cross Blue Shield of Minnesota against Big Tobacco. The case settled after a four month trial, when the tobacco defendants agreed to pay the State and Blue Cross Blue Shield more than $6.6 billion. Prior to this case, Big Tobacco had never paid a penny in damages in nearly fifty years of litigation.
Kraft Foods Group, Inc./Mondelez International, Inc. v. Starbucks Coffee Company: Represented Kraft in a three-year arbitration regarding a breach of contract after Starbucks unilaterally terminated its agreement, cutting off Kraft's exclusive rights to sell, market and distribute Starbucks roast and ground coffee in grocery and other retail outlets. The arbitration resulted in a $2.7 billion cash award to Kraft.
Honeywell v. Minolta: Represented Honeywell in a patent infringement matter against Minolta involving Honeywell's patent on an SLR autofocus camera. After a six month trial in federal court in Newark, New Jersey, the jury awarded Honeywell $96.3 million.
Pitney Bowes v. Hewlett Packard: Represented Pitney Bowes in a successful patent infringement matter involving HP's laser jet printer. Case settled for $400 million.
Hubbard Broadcasting v. DirecTV: Represented Hubbard Broadcasting in a dispute over renewal of one of its broadcast stations on DirecTV's satellite platform. Won a significant ruling in favor of the client in U.S. District Court in Minnesota, which led to renewal.
Hubbard Broadcasting v. ERI: Successfully represented Hubbard Broadcasting in a lawsuit to recover damages for engineering defects.
Successfully represented two professors in a lawsuit in the United States District Court for the District of Columbia against the Department of Homeland Security to obtain documents regarding human trafficking.
Minnesota Workers' Compensation Reinsurance Association et al. v. Wells Fargo Bank, N.A. Represented four Minnesota non-profits in an action against Wells Fargo. The clients participated in a securities lending program run by Wells Fargo. The jury found that Wells Fargo breached its fiduciary duty and violated the Minnesota Consumer Fraud Act. The Minnesota Supreme Court denied Wells Fargo's petition for review. The final judgment, plus additional post-trial attorneys' fees paid by Wells Fargo, totaled more than $57 million.
BMO Litigation Trust v. BMO Harris Bank, NA: Currently representing a group of investors who suffered significant losses in the third largest Ponzi scheme in American history.
Reached a multimillion dollar settlement with Bayer Corp. on behalf of an individual inventor in a patent infringement case involving medical instrumentation for measuring precise quantities of sample and reagent; assisted in steering the patent through a lengthy reexamination in the U.S. Patent and Trademark Office.
Represented ABC affiliate in first amendment, copyright and media disputes.
Represented clients in a wide range of intellectual property litigation matters, including biotech, chemistry, security software and medical devices.
Accredited to represent veterans before the Department of Veterans Affairs.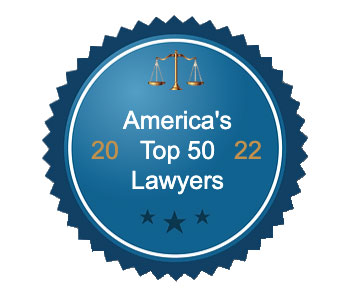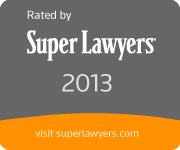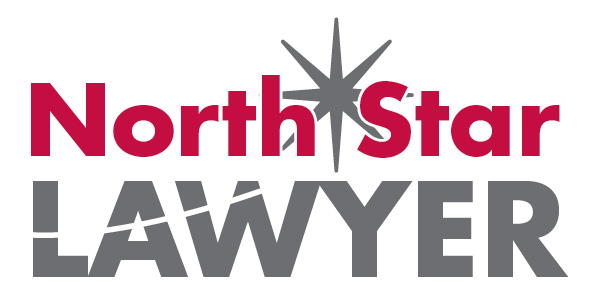 Listed in America's Top 50 Lawyers (2022)
Listed in The Best Lawyers in America (2023-2024 editions)
Named to "Power 30: Best Business Litigators in Minnesota" by Minnesota Lawyer (2021-2022)
Named one of America's Top 100 Bet-the-Company Litigators, America's Top 100 (2019-2021)
Named "Attorney of the Year" by Minnesota Lawyer (1998, 2013)
"Professional Excellence Award," from the Minnesota State Bar Association, awarded to a group of lawyers who represented survivors of the 35W Bridge Collapse on a pro bono basis (2009)
Named "Trial Lawyer of the Year" by the Trial Lawyers for Public Justice
Named "Member of the Year" by the Minnesota Trial Lawyers Association
Named a "North Star Lawyer" by the Minnesota State Bar Association for providing at least 50 hours of pro bono legal services (2015-2016, 2022)
Named a "Minnesota Super Lawyer" by Super Lawyers (1998-2003, 2005-2013)
Bar Admissions
Illinois
Minnesota
North Dakota
U.S. Court of Appeals, Federal Circuit
Education
University of North Dakota School of Law, J.D., with highest honors, Order of the Coif (1974), Editor-in-Chief of the Law Review;

Scribes Award for Excellence in Legal Writing

University of Pennsylvania, B.A., Varsity Football Captain, First Team Coaches' All Ivy Selection
Professional Associations
American Intellectual Property Law Association
Minnesota Intellectual Property Law Association
American Bar Association, Intellectual Property Section
Has lectured across the country on issues related to patent litigation
Injunctions and Damages
Global Patent Litigation Congress, New York, New York (October 7, 2008)
RESOURCES
Links to full publications and news releases.
Any information that you send us in an e-mail message should not be confidential or otherwise privileged information. Sending us an e-mail message will not make you a client of Robins Kaplan LLP. We do not accept representation until we have had an opportunity to evaluate your matter, including but not limited to an ethical evaluation of whether we are in a conflict position to represent you. Accordingly, the information you provide to us in an e-mail should not be information for which you would have an expectation of confidentiality.

If you are interested in having us represent you, you should call us so we can determine whether the matter is one for which we are willing or able to accept professional responsibility. We will not make this determination by e-mail communication. The telephone numbers and addresses for our offices are listed on this page. We reserve the right to decline any representation. We may be required to decline representation if it would create a conflict of interest with our other clients.

By accepting these terms, you are confirming that you have read and understood this important notice.