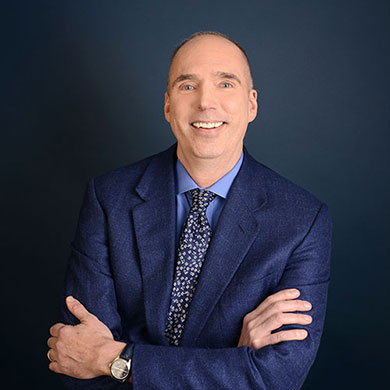 Jeffrey Alan Hovden
Partner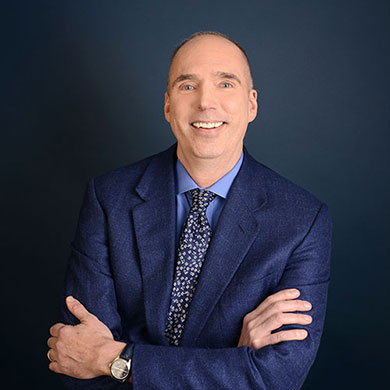 Experience
Practices in the area of patent litigation, with a focus on generic pharmaceutical patent cases under the Hatch-Waxman Act and within the biotechnology industry.
Has litigated numerous patent infringement and invalidity actions, including many cases involving top-selling worldwide prescription drugs for both generic and name-brand clients.
Routinely advises clients on their intellectual property portfolios and has extensive experience with the Food, Drug, and Cosmetic Act's drug-approval provisions and their attendant regulations; provides infringement, validity, and due diligence opinions.
Experienced with copyrights, particularly those involving functional works; counsels biotechnology clients regarding licensing matters.
Provides analysis of current legal issues facing the health and life sciences industry in the Robins Kaplan Trial Attorneys Blog.
Representative Hatch-Waxman Litigations
Forest Laboratories, Inc. v. Torrent Pharmaceuticals Ltd. Represented client in litigation to bring generic Bystolic® (nebivolol) to market. Recently settled for value for generic company.
SmithKline Beechman Corp. v. Pentech Pharmaceuticals, Inc. Represented client on generic Paxil® (paroxetine); seminal case led to demise of "universal seeding" tactic by name-brand companies. Settled for value. (Prior to joining Robins Kaplan LLP)
Warner Chilcott Laboratories Ireland Limited v. Impax Laboratories, Inc. Represented client in central portion of litigation, including critical claim-construction briefing and testimony portion, for generic Doryx® (doxycycline) antibiotic. Client prevailed at trial on non-infringement turning on claim construction. (Prior to joining Robins Kaplan LLP)
Lundbeck A/S/ v. Alphapharm Pty Ltd. Represented client to bring to market generic Lexapro® (escitalopram oxalate) anti-depressant. Leveraged settlement for value at spoliation hearing on eve of trial. (Prior to joining Robins Kaplan LLP)
UCB S.A. v. Mylan Inc. Defended client's right to sell generic Keppra® (laevetiracetam) anti-epileptic. Settled for value for client. (Prior to joining Robins Kaplan LLP)
AstraZeneca AB v. Genpharm Inc. Represented client in "first-wave" litigation to get client's generic Prilosec® (omeprazole) anti-ulcer drug to market. Invalidated strategic patents allowing client to waive exclusivity and gain value from competitor's entry. (Prior to joining Robins Kaplan LLP)
Genentech, Inc. v. Bio-Technology General (Israel) Ltd. Represented biologics company seeking to market a follow-on Humatropin® (somatropin) human growth hormone in an ITC proceeding. (Prior to joining Robins Kaplan LLP)
GlaxoSmithKline plc v. [various generic companies]. Protected the flagship GSK Zantac® (ranitidine HCI) franchise for a number of years. (Prior to joining Robins Kaplan LLP)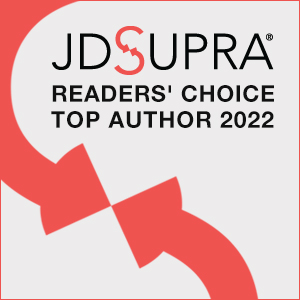 Named a "Life Sciences Star," LMG Life Sciences (2020-2022)
Member of the trial team that won "Hatch-Waxman Impact Cases of the Year" award, LMG Life Sciences (2016)
Named a "Top Author" by JD Supra (2016, 2019-2022)
Harlan Fiske Stone Council of Columbia Law School, Member
Zen Studies Society, Board Member
Bar Admissions
New York
U.S. Court of Appeals, Federal Circuit
U.S. Disrict Court, Eastern District of New York
U.S. Supreme Court
Education
Columbia University School of Law, J.D. (1993); Note Editor, Columbia Journal of Law & the Arts (1992-1993)
University of Minnesota, B.A. in Biology and Philosophy, minor in Japanese, summa cum laude, Phi Beta Kappa (1988)
Professional Associations
New York Intellectual Property Law Association
American Intellectual Property Law Association
LeGaL, the LGBT Bar Association of New York
Federal Circuit Bar Association
Media interviews on a variety of topics related to Hatch-Waxman litigation, both in print and on the radio.
In-Depth Drill-Down on Bioequivalence, 'Same Active Ingredient,' and Interchangeability
ACI Virtual Proficiency Series on Hatch-Waxman and BPCIA, Webinar (October 19, 2021)
Disclosure-dedication Doctrine: A Primer on the Potential Pitfalls of This U.S. Form of Non-infringement
Co-Presenter, World IP Forum, Webinar (April 30, 2021)
Skinny Labels and Inducing Infringement after GSK v. Teva
Panelist, Intellectual Property Owners Association (IPO) IP Chat Channel, Webinar (November 5, 2020)
Hatch-Waxman Best Practices: Reports from the Front
International IP Law Association Virtual IP Summit 2020, Webinar (October 20, 2020)
How to Litigate Hatch Waxman Cases in the New Realities
International IP Skills Summit, Hyderabad, India (August 14, 2019)
Patents From Tudor Monopolies to eBay Sort-Of Rights to Exclude
International IP Skills Summit, Hyderabad, India (August 13, 2019)
IP Protection for Generic Drug Companies
International IP Skills Summit (September 7, 2017)
Indias Creative 3d Patent Law and a Porcelain Doorknob How the US and India Implement Patent Policy
Chandigarh Business Network: Fabulous Confabulations, Chandigarh, India (September 16, 2015)
20 Years in Hatch Waxman Best Practices in US Pharma Litigation
Chandigarh University, Chandigarh, India (September 15, 2015)
REMS Drug Samples Blockades The Ins and the Outs
IPR Conclave & Awards (IPCA), Mumbai, India (September 10, 2015)
RESOURCES
Links to full publications and news releases.
Any information that you send us in an e-mail message should not be confidential or otherwise privileged information. Sending us an e-mail message will not make you a client of Robins Kaplan LLP. We do not accept representation until we have had an opportunity to evaluate your matter, including but not limited to an ethical evaluation of whether we are in a conflict position to represent you. Accordingly, the information you provide to us in an e-mail should not be information for which you would have an expectation of confidentiality.

If you are interested in having us represent you, you should call us so we can determine whether the matter is one for which we are willing or able to accept professional responsibility. We will not make this determination by e-mail communication. The telephone numbers and addresses for our offices are listed on this page. We reserve the right to decline any representation. We may be required to decline representation if it would create a conflict of interest with our other clients.

By accepting these terms, you are confirming that you have read and understood this important notice.