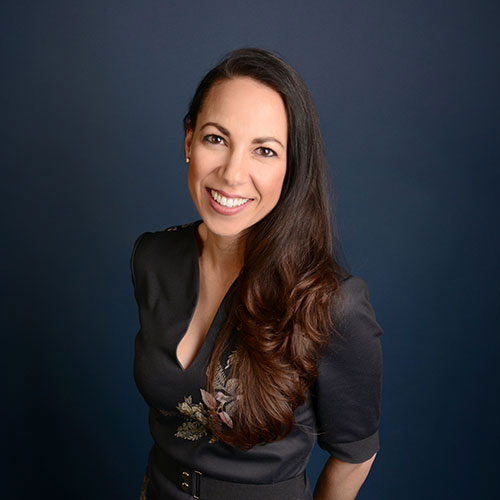 Shelley R. Gilliss, Ph.D.
Chief Talent Officer and Chief Administrative Officer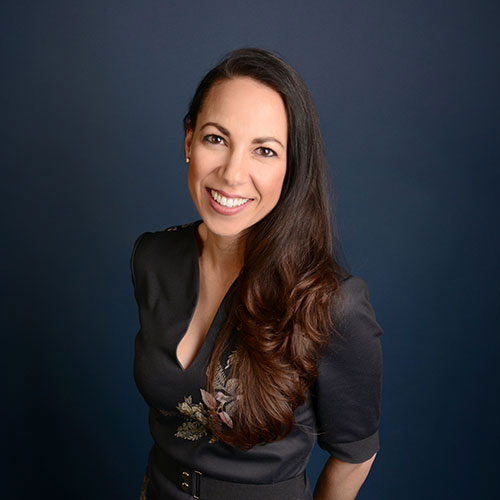 Experience
Dr. Gilliss leads diverse, cross-disciplinary teams that complement Robins Kaplan's litigation services. Her teams are experts in ediscovery, business intelligence, and include specialized consultants who provide expertise in science and technology, as well as finance, accounting and economics.
Dr. Gilliss holds a Ph.D. in Materials Science and Engineering, and a Bachelor of Chemical Engineering with a minor in Chemistry. She possesses hands-on experience in semiconductor processing and its associated characterization techniques. Dr. Gilliss's research experience includes thin-film deposition techniques, in particular pulsed-laser deposition. During graduate school, her research required extensive nano-scale characterization, resulting in Dr. Gilliss's proficiency in: transmission-electron microscopy; electron-energy loss spectroscopy; scanning-electron microscopy; energy-dispersive X-ray spectroscopy; and atomic-force microscopy to name a few.
During her time at Seagate, Dr. Gilliss characterized the magnetostrictive properties of thin films and used focused-ion beam techniques in combination with transmission-electron microscopy to characterize a variety of hard-drive components.
Dr. Gilliss's Ph.D. thesis focused on glass/ceramic surfaces and interfaces. Her analysis of the valence state of the Cerium-oxide surface contributed to the fundamental understanding of the chemical-mechanical polishing mechanism.
Other Experience
Session Chair, XVIth International Symposium on the Reactivity of Solids (June 2007)
Oak Ridge National Laboratory, Participant in the ShaRe Program—a government funded collaborative research program (2002-2004)
Lawrence Berkeley National Laboratory, visiting user of the National Center for Electron Microscopy (2002-2004)
3M, Abrasives Division Intern (Summer 2000 and 2001)
Seagate Technology, Intern (Summer 1999)
U.S. Senator Kent Conrad, Intern (1994)
Crystal IS, Inc. v. Nitride Semiconductors Co. (N.D.N.Y. 1:12-CV-0606): Scientific Advisor for declaratory judgment plaintiff Crystal IS, a manufacturer of Ultraviolet LED semiconductors, in defense of patent infringement allegations. Crystal IS filed an early summary judgment motion of non-infringement, which the Court agreed to hear before claim construction. Following a thorough summary judgment Order, which dismissed one asserted claim and identified multiple potentially "dispositive" claim construction issues for the other asserted claim, the case settled on confidential terms.
Greenthread, LLC v. Samsung Electronics Co., Ltd., et al., No. 2:19-cv-00147-JRG (E.D. Tex.): Scientific Advisor for Greenthread, LLC against Samsung Electronics Co. Ltd., et al., in patent infringement litigation venued in the Eastern District of Texas. The case involved Greenthread's assertion of four patents relating to the use of graded dopants in semiconductor devices, including DRAM, NAND flash, and image sensor chips. The case resolved favorably on confidential terms during expert discovery approximately 14 months from initiation of the litigation.
Named to the "Minnesota 500 List," Greenspring (2020)
Microscopy Society of America Presidential Student Award (2003)
U.S. Delegate to Meeting of Nobel Laureates in Lindau, (Germany) (2002)
Roland B. Snow Award, American Ceramic Society (2002)
National Science Foundation Dissertation Enhancement Award for International Travel (2002)
Arizona State University Scholarship for ASU High-Resolution Electron Microscopy Winter School (2002)
Gordon Research Conference Scholarship presented by Dupont (2001)
MicroBeam Analysis Society Distinguished Scholar Award (2001)
Outstanding Teaching Assistant Award, Department of Chemical Engineering and Materials Science (2000)
Gordon Research Conference Scholarship presented by the National Science Foundation (2000)
Bar Admissions
U.S. Patent and Trademark Office
Education
University of Minnesota, Ph.D., Materials Science and Engineering (2004)
University of Oxford, Visiting Academic, Department of Materials Science (2002-2004)
University of Minnesota, B.Ch.E (1999)
Professional Associations
Law360 Legal Tech Editorial Advisory Board (2023)
American Intellectual Property Law Association
Minnesota Intellectual Property Law Association
Three Strategic Pillars of Patent Search: A Roundtable Discussion
Panelist, Relativity Fest (October 4, 2021)
Non-Traditional Careers
CEMS Virtual Alumni Panel (March 24, 2021)
A Patent Primer for Engineers Lessons through the Lens of Litigation
Digital Technology Center Seminar, University of Minnesota (April 8, 2019)
RESOURCES
Links to full publications and news releases.
Any information that you send us in an e-mail message should not be confidential or otherwise privileged information. Sending us an e-mail message will not make you a client of Robins Kaplan LLP. We do not accept representation until we have had an opportunity to evaluate your matter, including but not limited to an ethical evaluation of whether we are in a conflict position to represent you. Accordingly, the information you provide to us in an e-mail should not be information for which you would have an expectation of confidentiality.

If you are interested in having us represent you, you should call us so we can determine whether the matter is one for which we are willing or able to accept professional responsibility. We will not make this determination by e-mail communication. The telephone numbers and addresses for our offices are listed on this page. We reserve the right to decline any representation. We may be required to decline representation if it would create a conflict of interest with our other clients.

By accepting these terms, you are confirming that you have read and understood this important notice.