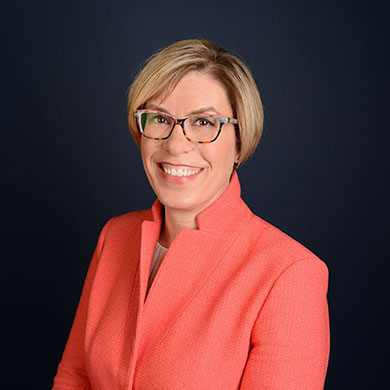 Elizabeth M. Fors
Partner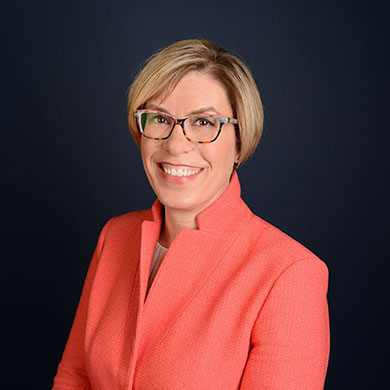 Experience
Elizabeth Fors is passionate about helping those injured from medical malpractice or personal injury.

In August 2017, Liz, along with Chris Messerly, obtained the largest wrongful death case in state history and what is believed to be the third largest verdict in the United States for a wrongful death case for these types of damages. The verdict was listed among the Top 100 Verdicts of 2017 by The National Law Journal. In addition, Liz and Chris were among Minnesota Lawyer's 2017 Attorneys of the Year.

Before attending law school, Ms. Fors was an Emmy-nominated producer for live sporting events and live pre-game shows. During her ten years in the sports industry, she was involved in televising Twins, Timberwolves, Lynx, Brewers, and Bucks games as well as football, hockey, and basketball games at the University of Wisconsin and University of Minnesota.
Ms. Fors enjoys exploring the outdoors with her dog, spending time with her family, and being the cool aunt to her niece and three nephews. She is also the two-time champion of her fantasy baseball league, a longtime knitter, and a lifelong reader of mystery novels.
Represented an active grandmother who fell off a chair and broke her heel bone – a complex calcaneus fracture. An orthopedic physician assistant at an orthopedic clinic in Minnesota determined our client did not need surgery. The PA felt he could treat it conservatively. Instead of receiving a referral to an ankle specialist right away, our client underwent nearly 30 physical therapy sessions and walked for months on a broken heel. Six months later the PA finally ordered an MRI, which showed the fractures did not heal correctly. At that point our client required an ankle fusion surgery. Elizabeth Fors and Chris Messerly obtained a $325,000 settlement for this now in-active grandmother.
Represented the family of a 30 year-old mother of two young children who went to a Minnesota Hospital for uncontrolled back pain and dehydration. Doctors ordered, and nurses administered, multiple opioid medications to control the pain. However, on her third day in the hospital, a hospitalist chose to increase the opioid dose by 97% without any increased monitoring – like continuous pulse oximetry. The doctor ordered a new fentanyl patch and doubled her oxycodone dose. Hours later nurses found her unresponsive in bed. She never regained consciousness and died a few days later. Liz Fors and Chris Messerly obtained $1 million for the tragic overdose death of this young mom.
Represented the family of a 30-year-old woman who went to an emergency room with a fever and nausea three days after giving birth to her first child. The nurse practitioner defendant ignored lab tests showing that the woman had sepsis (a severe systemic infection) and sent her home. Twelve hours later, the woman was rushed back to the same emergency room, where she died. A jury returned a verdict in the amount of $20.6 million, which is the largest medical malpractice wrongful death verdict in state history.
Represented a woman, Megan, in a personal injury case against multiple parties. Megan was a 24-year-old single mother to Brayden, age four. She was on her way to work one icy morning, when her vehicle was struck by another car on I-94 in the northern Twin Cities suburbs. Her car was sent careening into a construction crane that was parked too close to the freeway. The crane decapitated her. Ms. Fors and her team sued the construction project's general contractor as well as the company responsible for leaving the crane in a dangerous position. The case was ultimately settled with these two companies, the driver who started the chain of events, and Megan's own underinsured motorist carrier. Economic loss was less than $400,000. In addition to her little boy, Megan's parents, brother, sister, and grandfather survive her. The $1,655,000 settlement will help provide for little Braden's future.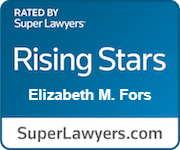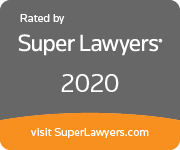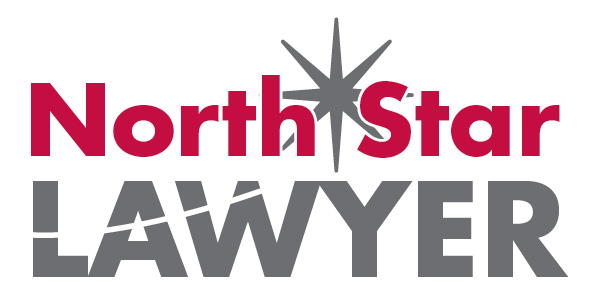 Listed in The Best Lawyers in America: Ones to Watch (2023 edition)
Named a "North Star Lawyer" by the Minnesota State Bar Association for providing at least 50 hours of pro bono legal services (2022)
Named an "Up & Coming Attorney," Minnesota Lawyer (2020)
Named one of "America's Top 100 High Stakes Litigators" by America's Top 100 Attorneys (2018-2019)
Named a "Member of the Year," Minnesota Association for Justice (2018)
Named a "Minnesota Rising Star," Super Lawyers (2018-2022)
Listed in "The Top 100 Verdicts of 2017," The National Law Journal
Named "Attorney of the Year," Minnesota Lawyer (2017)
Minnesota Supreme Court Advisory Committee on the Rules of Civil Procedure (2020-present)
MSBA Civil Litigation Section Governing Council (2017-present)
Women Trial Lawyers Conference Planning Committee (2016-present)
MN LRAP Board of Directors (2019-present)
St. Stephen's & First Covenant Homeless Shelter, Meal Volunteer
St. Thomas Law School, Mentor (2017-2020)
Dakota County Library Foundation, Board of Directors (2016-2019)
Election Protection, Voter Helpline (866-OUR-VOTE), Volunteer
Jeremiah Program, Volunteer
Mitchell Hamline School of Law Alumni Board, Member (2016-2019)
Education
Hamline University School of Law, J.D., summa cum laude (2015), Mitchell Hamline Alumni Board Scholarship
Inver Hills Community College, Paralegal Certificate (2008)
University of Minnesota, B.A. in Speech Communications (1996)
Professional Associations
American Association for Justice
American Bar Association
Hennepin County Bar Association
Minnesota Association for Justice; Legislative Committee Co-Chair (2021-present), Education Committee Chair (2019-2021), Women for Justice Co-Chair (2016-2017), Board of Governors (2017-present)
Minnesota Women Lawyers
Minnesota State Bar Association
Ramsey County Bar Association
Twin Cities Diversity in Practice
Legislative Updates Impacting Medical Malpractice Litigation
Minnesota Association For Justice, Minneapolis, Minnesota (April 13th, 2023)
Breaking News – Interacting with the Media
Moderator, Robins Kaplan LLP 2022 Trial Advocacy Seminar, Minneapolis, Minnesota (December 15, 2022)
Litigation: Trial by Fire – Practical Tips for the New Trial Lawyer
Webinar, Minnesota CLE (August 8, 2019)
Medical Malpractice The Anatomy of a Case
Minnesota CLE, Minneapolis, Minnesota (May 29, 2019)
Inspiring Books and the Concrete Ways They are Used in Practice
Minnesota Association for Justice, Duluth, Minnesota (February 22, 2019)
The Right Emotions in a Wrongful Death Case
Minnesota Association for Justice, Minneapolis, Minnesota (January 24, 2019)
Advanced Medical Malpractice
National Business Institute, Webinar (October 1, 2018)
Enhancing Damages in Wrongful Death Case
Minnesota Association for Justice, Minneapolis, Minnesota (September 18, 2018)
Litigating a Malpractice Claim From The New Lawyers Perspective
Minnesota State Bar Association, St. Paul, Minnesota (March 29, 2018)
Litigating a Malpractice Claim From The New Lawyers Perspective
Minnesota State Bar Association, Minneapolis, Minnesota (March 27, 2018)
Litigating a Malpractice Claim From The New Lawyers Perspective
Minnesota State Bar Association, Minneapolis, Minnesota (March 22, 2018)
Top 10 to Know about Medical Malpractice and Wrongful Death
Minnesota Association for Justice, Minneapolis, Minnesota (March 12, 2018)
Enhancing Damages in Wrongful Death Cases
Minnesota Association for Justice, Duluth, Minnesota (February 23, 2018)
Boosting the Bottom Line: An Evidence Based Argument for Women in Leadership
Minnesota Women Lawyers, Minneapolis, Minnesota (April 21, 2017)
RESOURCES
Links to full publications and news releases.
Any information that you send us in an e-mail message should not be confidential or otherwise privileged information. Sending us an e-mail message will not make you a client of Robins Kaplan LLP. We do not accept representation until we have had an opportunity to evaluate your matter, including but not limited to an ethical evaluation of whether we are in a conflict position to represent you. Accordingly, the information you provide to us in an e-mail should not be information for which you would have an expectation of confidentiality.

If you are interested in having us represent you, you should call us so we can determine whether the matter is one for which we are willing or able to accept professional responsibility. We will not make this determination by e-mail communication. The telephone numbers and addresses for our offices are listed on this page. We reserve the right to decline any representation. We may be required to decline representation if it would create a conflict of interest with our other clients.

By accepting these terms, you are confirming that you have read and understood this important notice.