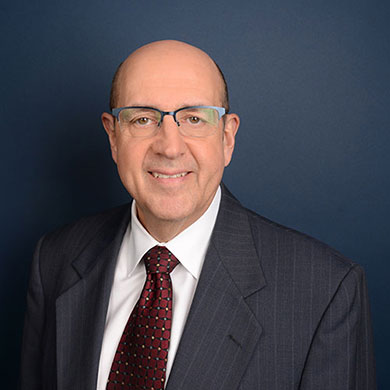 William N. Erickson
Of Counsel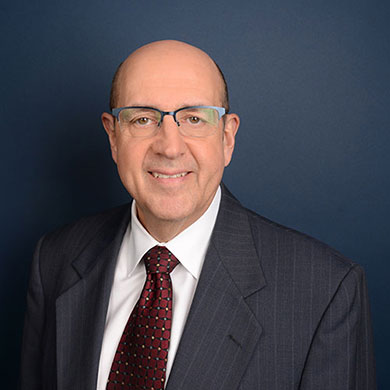 Experience
Property and Liability Coverage

Bill has handled hundreds of coverage disputes under first and third party policies for claims arising from fire, explosion, collapse, design defect, environmental impairment, flood, and other losses. Bill has litigated disputes concerning fortuity, reformation, physical damage, insured risk, insured property, exclusions, obligations in case of loss, extra expense, business interruption, sue and labor, limits and deductibles, arson and fraud, and fair claims practices.
Recent Coverage Matters*
Defended Westport Insurance Corporation against a bad faith claim related to storm surge damage from Super Storm Sandy. The New York Supreme Court, First Appellate Division, affirmed the lower court's prior two dismissals of the bad faith count. The Court found that the allegations in the count were no different than those found in the breach of contract claim, despite allegations that Westport acted in bad faith when it delayed payment and allegedly misrepresented the application of flood deductibles and sub-limits. In striking Orient's bad faith claim, the Court agreed that there is no cause of action for bad faith claims handling in New York, rejecting an effort to extend the precedent set in the oft-cited 2008 Court of Appeals decision in Bi-Economy Market v. Harleysville, (10 NY3d 187 [2008]). See Orient Overseas Associates v. Westport Insurance Corp.
Obtained summary judgment on the insured's claim that the insurer did not provide adequate notice of cancellation of coverage prior to a fire. See C&D Realty Trust v. OneBeacon Insurance Company, C.A. No. 07-930, Plymouth (MA) Superior Court, March 26, 2009.
Settled multi-million dollar builder's risk claim involving replacement of utilities.
Represented two insurers in the appraisal of the multi-billion dollar World Trade Center September 11 loss.
Litigated September 11 claims in excess of $100 million to final decision or settlement.
Litigated Y2K coverage claims, in excess of $100 million. See GTE Corp. v. Allianz Insurance, et. al., 372 F.3d 598 (3rd Cir., 2004)


Reinsurance
Bill provides counsel and advice to cedents and reinsurers including review of claims and analysis of reinsurance treaties and faculty agreements. Bill has handled reinsurance disputes through arbitration and final award. Bill's experience includes reinsurance claims arising under builder's risk programs, property insurance claims, surety bonds, workers compensation, and liability policies.
Recent Reinsurance Matters*
First-chaired the arbitration of a disputed claim for reimbursement of payments to rebuild a municipal building. Presented an ex gratia payment defense.
Represented the reinsurer in the defense of a claim for the recovery of payments made under surety bonds issued to guarantee collateralized debt obligations.
Represented the reinsurer analyzing the reinsurer's duty to investigate and adjust a loss at a gas processing plant under a facultative agreement.
Represented cedent in arbitration to recover losses from reinsurer participating in a multi-layer reinsurance program.
Represented reinsurer in commutation dispute with cedent.


Past results are reported to provide the reader with an indication of the type of litigation we practice. They do not and should not be construed to create an expectation of result in any other case, as all cases are dependent upon their own unique fact situation and applicable law.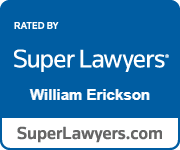 Named "Northeast Trailblazer" by The American Lawyer (2021)
Listed in The Best Lawyers in America (2020-2024 editions)
Named a "Top Rated Lawyer in Insurance Law," American Lawyer Media (2013)
Named a "Massachusetts Super Lawyer," Super Lawyers (2004, 2006-2019)
Bar Admissions
Massachusetts
U.S. District Court, Massachusetts
Education
Suffolk University Law School, J.D., cum laude (1987), Suffolk University Law Review, Lead Articles Editor, Note Author
Southeastern Massachusetts University, Masters of Business Administration (1980)
University of Massachusetts, B.A., Philosophy, magna cum laude (1978)
Professional Associations
Massachusetts Reinsurance Bar Association, Founder, Director and Past President
American Bar Association, TIPS Section Member
Massachusetts Bar Association
Boston Bar Association
Loss Executives Association
The Property Case Law Update
Loss Executives Association 89th Annual Meeting and Mid-Winter Educational Program,Fort Lauderdale, Florida (January 16, 2020)
Property Insurance Law Update
Loss Executives Association, St. Petersburg, Florida (January 24, 2018)
Property Insurance Case Update
Loss Executives Association Conference, Atlanta, Georgia (June 16, 2016)
Property Law Update
Loss Executives Association, LEA Annual Meeting, Tampa, FL (January 29, 2015)
Property Insurance Law Update
Loss Executives Association, Tampa, Florida (January 24, 2013)
Appraisal/Reference - Do's and Dont's: Examination of MA Reference Procedure
ARS Restoration Specialists, Foxboro, Massachusetts (August 2, 2012)
Interactive Workshop: Ways to protect attorney-client privilege while complying with the right of association and claims control clauses
Massachusetts Reinsurance Bar Association, Harvard Club, Boston, Massachusetts (October 6, 2011)
Navigating Through the Ethical Thicket in Reinsurance Arbitrations: A Panel Discussion and Workshop
Massachusetts Reinsurance Bar Association, The Harvard Club, Boston, Massachusetts (September 23, 2010)
Ediscovery
In-House Training for Insurance Adjusters, Chicago, Illinois (May 18, 2010)
Understanding Extra Expense Insurance Coverage (Webinar)
West LegalEdcenter (March 30, 2010)
Property Insurance Law Update
Loss Executives Association, Tampa, Florida (January 28, 2010)
Emerging Insurance Risks; Arbitrating Reinsurance Disputes Under Massachusetts Law
Massachusetts Reinsurance Bar Association, Harvard Club, Boston, Massachusetts (September 28, 2009)
Property Law Update
Property Loss Research Bureau (PLRB), Portland, Oregon (March 21, 2009)
Trends in Property Insurance Law
Loss Executives Association, Tampa, Florida (February 5, 2009)
Extra Expense University
Loss Executives Association (LEA), Tampa, Florida (February 4, 2009)
Ethics and Large Loss Claims Adjusting
Loss Executives Association, Grand Hyatt, Tampa, Florida (January 23, 2008)
Electronic Discovery and the New Federal Rules: You've Got Mail
Loss Executives Association (LEA), Lincolnshire Marriott Resort, Lincolnshire, Illinois (June 13, 2007)
Business Interruption, Civil Authority and Contingent Business Interruption Claims
Loss Executives Association (LEA), Baltimore Marriott Waterfront, Baltimore, Maryland (June 15, 2005)
RESOURCES
Links to full publications and news releases.
Any information that you send us in an e-mail message should not be confidential or otherwise privileged information. Sending us an e-mail message will not make you a client of Robins Kaplan LLP. We do not accept representation until we have had an opportunity to evaluate your matter, including but not limited to an ethical evaluation of whether we are in a conflict position to represent you. Accordingly, the information you provide to us in an e-mail should not be information for which you would have an expectation of confidentiality.

If you are interested in having us represent you, you should call us so we can determine whether the matter is one for which we are willing or able to accept professional responsibility. We will not make this determination by e-mail communication. The telephone numbers and addresses for our offices are listed on this page. We reserve the right to decline any representation. We may be required to decline representation if it would create a conflict of interest with our other clients.

By accepting these terms, you are confirming that you have read and understood this important notice.