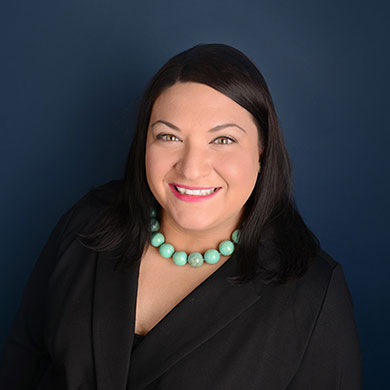 Melissa M. D'Alelio
Partner
Co-Chair, Insurance and Catastrophic Loss Group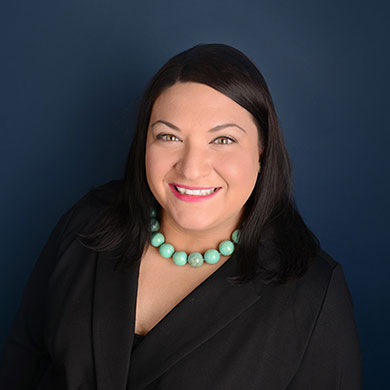 Experience
Tenacious and diligent, Melissa D'Alelio provides insight, analysis, and advocacy during complex commercial disputes. Melissa divides her sophisticated insurance practice between liability and property claims, representing clients in the investigation, litigation and trial of a broad spectrum of first and third party coverage, subrogation, reinsurance, and bad faith matters. She also counsels non-insurer clients in general business litigation and contract disputes, labor and employment matters, personal injury, and products liability.
Recognized as a Massachusetts Super Lawyer, Up and Coming Lawyer, or Rising Star every year from 2011 through 2016, Melissa has extensive experience representing insurance companies across the U.S. in high-stakes property coverage investigations, appraisals, and litigation involving collapse, design defect, earth movement, environmental exposure, and catastrophe claims such as hurricanes, tornadoes, floods, earthquakes, and fires. These disputes, which arise in a broad array of industries and professions, regularly involve analyzing ordinance and law, and business interruption claims. Melissa also handles computer fraud, hacking, and other cyber-crime property insurance claims, as well as policyholder misrepresentation and fraud claims.
Melissa's practice includes representing insurers in the resolution and litigation of a broad range of liability coverage and claims handling disputes under primary and excess commercial, and other specialty line policies, evaluating their duty to defend and indemnify their insureds. Melissa is well versed in resolving claims involving personal and advertising injury, defective construction, additional and other insureds, priority of coverage, and allocation disputes.
Melissa's extensive experience in resolving policy interpretation disputes in both the property and liability arenas enables her to assist insurers in drafting customized policy forms and endorsements. A former teacher, Melissa enjoys advising and training a wide variety of clients regarding compliance with insurance regulations, state and federal statues, and common law, recommending, as necessary, changes in policy provisions and business protocols and procedures.
Since 2011, Melissa has been Vice Chair of the American Bar Association's Property Insurance Law Committee (PILC). In this leadership role, Melissa has spearheaded major advances in PILC membership and diversity, and has been instrumental in the planning and management of the PILC annual meeting. She is a frequent speaker on various property and liability insurance matters, both at PILC events and on behalf of the Property and Liability Resource Bureau (PLRB). She was also recently admitted to the Federation of Defense & Corporate Counsel (FDCC) and currently serves as Vice Chair of the Property Insurance Law Section.
Melissa is not only a frequent presenter and writer on litigation and insurance issues, but is deeply committed to the advancement of women in the insurance industry and diversity in the legal profession. She co-founded the firm's Insurance Insight quarterly newsletter, which highlights and features women's voices in the insurance industry. She also is a leader in the firm's Diversity Committee, and has been an active member of the Massachusetts Women's Bar Association (WBA) for over a decade. In fact, she was honored by the WBA for her service as Chair of the Law Student Committee, and selected by the WBA to participate in its Women's Leadership Initiative in 2011, an honor given only to those handful of women who are identified by the bar association as talented and promising women attorney leaders in the state. Melissa led the Boston office's Diversity Summer Internship Program for over 5 years, has served on the office's hiring and recruiting committee for over 5 years, and is a former fellow, and active member of the national Leadership Council on Legal Diversity (LCLD) program, whose mission is to foster diversity within the legal profession and partner institutions with law firms which share that goal. Most recently, Melissa was named to the "2019 Women Worth Watching" list by Profiles in Diversity Journal.
The first college graduate and lawyer in her family, Melissa truly understands the importance of education, hard work, and perseverance. Born and raised in Boston, Melissa remains committed to her community. In the last decade that commitment has taken her to inner-city classrooms, where she taught high school students about advocacy, to a Louisiana neighborhood decimated by Hurricane Katrina, where she built houses with Habitat for Humanity, and to Immigration Court, where she devoted over 500 hours to securing asylum for an unaccompanied minor from Guatemala.
Earlier in her career, Melissa was honored to serve as a legislative intern to Massachusetts' first woman majority leader, and as a judicial intern to the nation's first African-American Chief United States Magistrate Judge. She was also an associate in the Global Risk Management sector of the Financial Aid Assurance Practice of PricewaterhouseCoopers. All that being said, Melissa believes some of her best training as a lawyer came from growing up in a large, Italian family, where she frequently negotiated and advocated over the dinner table. She enjoys continuing to hone these skills with her husband and three young children.
Represented Liberty Mutual in a coverage dispute involving a sewage backup that damaged an insured's home. The case concerned a water damage exclusion that used the phrase "escape or overflow" in lieu of the more common "backup." Such an exclusion had not yet been interpreted by any court in the nation. The matter was resolved when the U.S. District Court, District of Maine, granted summary judgment in favor of our client.
Defended Westport Insurance Corporation against a bad faith claim related to storm surge damage from Superstorm Sandy (Orient Overseas Associates v. Westport Insurance Corp., et. al.), in which the lower court twice dismissed bad faith count and the First Department, Appellate Division of the New York Supreme Court agreed that there is no cause of action for bad faith claims handling in New York, rejecting efforts to extend prior bad faith precedent.
Secured unanimous decision of the First Department, Appellate Division of the New York Supreme Court, affirming summary judgment for client Westport Insurance Corporation in a Superstorm Sandy loss (Orient Overseas Associates v. Westport Insurance Corp., et. al.) where Orient claimed over $40M in damage. It is one of the few New York decisions involving quota share insurance programs.
Obtained trial verdict in North Star Rental Systems, Inc. v. Evergreen Restaurant, et. al., on behalf of commercial client claiming breach of service and rental agreements.
Named a "Women Worth Watching" by Profiles in Diversity Journal (2019)
Named a "Massachusetts Super Lawyer," Super Lawyers (2013-2014)
Named an "Up & Coming Lawyer," Massachusetts Lawyers Weekly (2013)
Selected by the Women's Bar Association of Massachusetts to participate in the Women's Leadership Initiative, an honor given only to those handful of women who are identified as talented and promising attorneys by the bar association (2011)
Named a "Massachusetts Rising Star," Super Lawyers (2011-2012)
Certificate of Appreciation from the Women's Bar Association for service as Chair of the Law Student Committee (2011)
Boston Lawyer's Group Mentor Program
Mock Trial Program Coach, Monument High School
Walk to the Hill for Civil Legal Aid, Team Leader
Private Bar Advisory Committee, Equal Justice Coalition
Bar Admissions
Massachusetts
U.S. Court of Appeals, First Circuit
U.S. District Court, Massachusetts
Education
Northeastern University School of Law, J.D. (2005)
Mount Holyoke College, B.A. in English and Political Science, magna cum laude, Phi Beta Kappa (2001)
Professional Associations
Vice Chair, Property Insurance Committee, the Federation of Defense and Corporate Counsel ("FDCC")
Vice Chair, Property Insurance Law General Committee, American Bar Association, Tort, Trial and Insurance Practice ("TIPS")
Massachusetts Bar Association
Massachusetts Women's Bar Association
Defense Research Institute
Mount Holyoke College Alumnae Association
Women's Bar Foundation
Massachusetts Resinsurance Bar Association
Professional Loss Research Bureau
Loss Executives Association
Owning your personal brand
Panelist, Women in Insurance Virtual Summit, Webinar (May 25, 2021)
At the Corner of Technology and Humanity: Artificial Intelligence in Insurance
Panelist, Federation of Defense & Corporate Counsel (FDCC) 2020 Corporate Counsel Symposium, Webinar (October 6, 2020)

The Psychology of Persuasion




Robins Kaplan LLP 2019 Women in Insurance Seminar, Boston, MA (September 10, 2019)

American Bar Association Property Insurance Law Committee 2019 Spring Conference, "Evolution: Property Insurance Law from Cargo to Crypto"
American Bar Association Tort Trial and Insurance Practice Section, Austin, TX (May 9, 2019)
Superstorm Sandy: Reflecting Upon Her Teachings
Property and Liability Resource Bureau, Boston, Massachusetts (March 26, 2017)
Hot Topics in Personal and Advertising Injury
American Bar Association, Property Insurance Law Committee, San Antonio, Texas (May 7, 2015)
Hot Topics in Personal and Advertising Injury
Property and Liability Resource Bureau, Anaheim, California (March 28, 2015)
Occupancy Requirement: Change in Risk
Property and Liability Resource Bureau, Indianapolis, Indiana (March 15, 2014)
Hot Topics in Personal and Advertising Injury
Client Roundtable, Boston, Massachusetts (June 6, 2011)
Family Responsibility Discrimination Claims
Client Roundtable, Boston, Massachusetts (October 16, 2007)
Employment Handbooks
Client Roundtable, Boston, Massachusetts (October 8, 2007)
Avoiding Employee Lawsuits: Common Mistakes That Result in Liability
Association of Developmental Disabilities Providers, Boston, Massachusetts (April 11, 2006)
Dress Codes
Client Roundtable, Boston, Massachusetts (April 5, 2004)
RESOURCES
Links to full publications and news releases.
Any information that you send us in an e-mail message should not be confidential or otherwise privileged information. Sending us an e-mail message will not make you a client of Robins Kaplan LLP. We do not accept representation until we have had an opportunity to evaluate your matter, including but not limited to an ethical evaluation of whether we are in a conflict position to represent you. Accordingly, the information you provide to us in an e-mail should not be information for which you would have an expectation of confidentiality.

If you are interested in having us represent you, you should call us so we can determine whether the matter is one for which we are willing or able to accept professional responsibility. We will not make this determination by e-mail communication. The telephone numbers and addresses for our offices are listed on this page. We reserve the right to decline any representation. We may be required to decline representation if it would create a conflict of interest with our other clients.

By accepting these terms, you are confirming that you have read and understood this important notice.