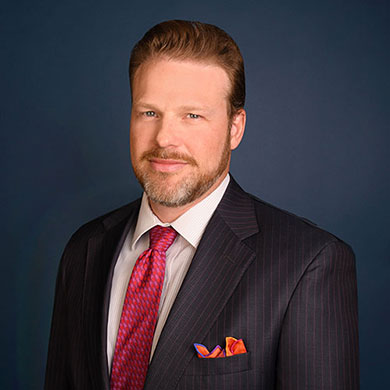 Michael A. Collyard
Partner
Chair, Banking and Financial Fraud Litigation;
Chair, Ediscovery Group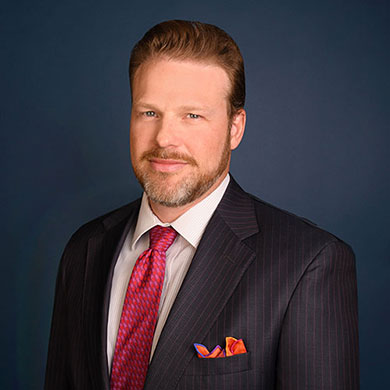 Experience
Mike Collyard is highly skilled in all aspects of litigation. He has successfully first chaired jury and bench trials, argued numerous dispositive motions, and taken and defended hundreds of depositions. As one example, after Mr. Collyard defended his client in a federal jury trial on a complex fraud claim, the judge's court reporter told his trial team that Mr. Collyard's opening statement and examinations were some of the best she had seen in more than 20 years of handling trials in federal court.

Mr. Collyard has been lead counsel on multi-billion dollar and high profile cases on both sides of the "v."

Most recently, Mr. Collyard served as lead trial counsel for Douglas A. Kelley in Kelley v. BMO Harris Bank, N.A., in which he secured a $563 million jury verdict – the largest jury verdict in Minnesota history. The case arose out of one of the biggest Ponzi schemes in U.S. history involving former Wayzata fraudster Tom Petters. Petters was convicted and sentenced to 50 years in prison for fraud using accounts held at M&I Bank, which was acquired in 2011 by BMO Harris Bank. The jury found that BMO aided and abetted breaches of fiduciary duty by Petters and his cohorts in using an M&I checking account to launder nearly $74 billion in Ponzi scheme proceeds between 2002 and 2008.
The jury awarded $484 million in compensatory damages and $80 million in punitive damages. The trustee also plans to pursue prejudgment interest, which would bring the bank's total liability to nearly $1 billion. Earlier Mr. Collyard won an evidentiary hearing in the case where the judge found, based on Mr. Collyard's cross examination of BMO's witnesses, that BMO engaged in willful discovery abuses. The order granting the adverse inference at trial, the order denying summary judgment, and BMO's interlocutory appeal can be viewed here.
Mr. Collyard is co-lead counsel representing the Receiver for the Receivership Estate of Education Corporation of America in a case against former officers and directors for alleged breaches of fiduciary duties that resulted in hundreds of millions of dollars in damages. The Court in that case recently denied the Defendants' motion to dismiss. The Court's Order can be found here.

Mr. Collyard is also co-lead counsel representing the bankruptcy trustee for ITT Educational Services in a case against its former CEO for alleged breaches of fiduciary duties which caused ITT to incur hundreds of millions of dollars in closed school loan discharges.
Mr. Collyard served as lead counsel for U.S. Bank in a multi-billion dollar case brought by the People of the State of California for alleged unfair competition related to foreclosed properties. The case settled on the eve of a several-month trial, after Mr. Collyard sued a dozen of the largest banks who serviced the properties at issue. The plaintiff in that case sought billions of dollars in alleged fines and a permanent injunction that would change the way trustees and servicers do business together. The case settled after the plaintiff agreed to drop its request for an injunction and agreed that U.S. Bank as trustee should pay $0. (In a previous case against another major financial institution, the plaintiff was able to secure an injunction against that institution.)

Mr. Collyard also served as lead counsel for U.S. Bank as a securitization trustee in a mortgage backed securities case against UBS. That case was being handled by Quinn Emanuel and Mr. Collyard was brought in to first chair a $2 billion dollar evidentiary hearing in New York federal court where Mr. Collyard's client was accused of intentionally destroying critical evidence. The judge found that Mr. Collyard proved U.S. Bank acted in good faith and denied UBS's request for terminating sanctions in its entirety. Mr. Collyard's client subsequently received nearly a billion dollars in a settlement on behalf of the trusts at issue.

Mr. Collyard also served as lead counsel for U.S. Bank in a financial litigation case in the Eastern District of Virginia. That case settled on the eve of trial in U.S. Bank's favor for the same seven-figure number Mr. Collyard was going to request from the jury.

Mr. Collyard is also lead counsel on behalf of a securitization trustee in several financial litigation matters involving damages in the billions of dollars.
In addition, Mr. Collyard won a complex antitrust and racketeering case in federal court in Illinois for SuperValu. The plaintiffs' initial demand was approximately $30 million. Mr. Collyard argued and won a motion to dismiss in that case that kicked out the majority of the claims against SuperValu. That resulted in the plaintiffs agreeing to dismiss their remaining claims and settling the case for $0.
Mr. Collyard was also lead counsel for Regis LLC in a complex real estate dispute in which Mr. Collyard's team won a partial judgment on the pleadings which required the defendant to pay Regis the same seven-figure damages award that Mr. Collyard and his team would have requested from the jury at trial.
Mr. Collyard has also successfully handled several intellectual property matters for clients. For example, Mr. Collyard served as lead counsel for 3M on a trademark case relating to aftermarket auto parts. Mr. Collyard reached a favorable settlement in favor of 3M at mediation on confidential terms.
Mr. Collyard also represented TiVo (with the Irell & Manella law firm) in massive patent infringement cases against Verizon and AT&T in federal court in Texas, relating to multimedia time warping technology. Mr. Collyard handled the damages claims. TiVo reached settlements and business deals in each of those cases which resulted in hundreds of millions of dollars in payments to TiVo.
Mr. Collyard also settled a patent case in federal court in Delaware against some of the world's largest online retailers. Mr. Collyard settled the case in favor of his client on confidential terms that paid his client millions of dollars.
Pro Bono*
Mr. Collyard has handled numerous pro bono cases in many different areas of the law. For example, in a case of first impression in Minnesota, Mr. Collyard represented a guardian ad litem at trial seeking the termination of a mother's parental rights to her one-year-old daughter. During the trial, the mother agreed to voluntarily terminate her parental rights and thanked Mr. Collyard for―what she called―Mr. Collyard's "passionate opening statement" which made her realize that termination was best for her daughter. The child was later adopted by her foster parents who had cared for her since the day she was born.
Personal
Mike and his wife have four kids who are very loud, creative, and funny. He is very active outside the office and is usually playing electric guitar, big mountain skiing, riding single-track trails on his mountain bikes, golfing with his kids, playing hockey with his former college teammates, or riding his motorcycle.
* Past results are reported to provide the reader with an indication of the type of litigation in which we practice and does not and should not be construed to create an expectation of result in any other case as all cases are dependent upon their own unique fact situation and applicable law.
Named an "Attorney of the Year," Minnesota Lawyer (2022)
Listed as a "Top Trademark Professional," World Trademark Review 1000 (2019-2020)
Mr. Collyard is involved in various community affairs. He serves on the Deans Advisory Board at the Mitchell Hamline School of Law. In addition, he has mentored law students at the University of St. Thomas Law School for more than a decade. He has also served as a Guest Professor at the University of St. Thomas Law School.
Mr. Collyard also frequently serves as a faculty member on Robins Kaplan's Exceptional Advocate Training Program, which teaches trial skills to the firm's associates.
Mr. Collyard is a member of The Sedona Conference® Working Group on Electronic Document Retention and Production (WG1).
Bar Admissions
Minnesota
New York
U.S. Court of Appeals, Eighth Circuit
U.S. Court of Appeals, Federal Circuit
U.S. District Court, Central District of Illinois
U.S. District Court, Minnesota
U.S. District Court, Northern District of Illinois
U.S. District Court, Southern District of New York
Education
Hamline University School of Law, J.D., magna cum laude; Primary Editor, Hamline Law Review
University of St. Thomas, B.A. in Business and Political Science
Professional Associations
American Intellectual Property Law Association
International Trademark Association
Minnesota Intellectual Property Law Association
New York Intellectual Property Law Association
Federal Bar Association
American Bar Association (Intellectual Property Section)
Hennepin County Bar Association
Patent Litigation Cost Containment
Robins, Kaplan, Miller & Ciresi L.L.P., (March 21, 2013)
Chief Judge Rader's Model Order: Considerations and Applications in Ediscovery
Co-Presenter, Minnesota Intellectual Property Law Association CLE, Minneapolis, Minnesota (May 21, 2012)
RESOURCES
Links to full publications and news releases.
Any information that you send us in an e-mail message should not be confidential or otherwise privileged information. Sending us an e-mail message will not make you a client of Robins Kaplan LLP. We do not accept representation until we have had an opportunity to evaluate your matter, including but not limited to an ethical evaluation of whether we are in a conflict position to represent you. Accordingly, the information you provide to us in an e-mail should not be information for which you would have an expectation of confidentiality.

If you are interested in having us represent you, you should call us so we can determine whether the matter is one for which we are willing or able to accept professional responsibility. We will not make this determination by e-mail communication. The telephone numbers and addresses for our offices are listed on this page. We reserve the right to decline any representation. We may be required to decline representation if it would create a conflict of interest with our other clients.

By accepting these terms, you are confirming that you have read and understood this important notice.