Thomas F. Berndt
Partner
Experience
Tom represents both major corporations and small businesses in complex civil lawsuits. He has extensive experience representing both plaintiffs and defendants in high-stakes disputes involving alleged fraud, breach of contract, breach of fiduciary duty, shareholder oppression, antitrust violations, and unfair trade practices. Through his experience in some of the country's most high-profile financial litigations—including the Lehman Brothers' bankruptcy, Bernie Madoff fraud, and LIBOR-manipulation scandal—Tom has developed an in-depth understanding of shareholder rights and other corporate governance issues, equity and debt securities, futures contracts and options, and benchmark manipulation.
John F. Kennedy v. Avy Stein, et al. Secured a $28 million dollar settlement for the Receiver for the Education Corporation of America ("ECA"), a for-profit education company, in a case against ECA's former officers and directors for their alleged breaches of fiduciary duties to ECA.
Kelley v. BMO Harris Bank, N.A., 19-cv-01756 (D. Minn.): Part of trial team that secured a $564 million verdict – the largest jury verdict in Minnesota history—for the trustee of Tom Petters' bankruptcy estate. The case arose out of the $3.6 billion Ponzi scheme orchestrated by Minneapolis businessman Tom Petters. Petters was sentenced to 50 years in prison for his role in the fraud, which he conducted through a checking account at a bank acquired by BMO Harris Bank. The jury found that BMO aided and abetted breaches of fiduciary duty by Petters and his cohorts in using the account to launder nearly $74 billion. The jury awarded $484 million in compensatory damages and $79 million in punitive damages. With the addition of prejudgment interest, the total recovery against the bank could increase to over $1 billion.
Representing class of employee-shareholders in high-profile action to stop attempted seizure of voting rights and forced sale of Bremer Bank through unlawful stock transfers and conversion. This and accompanying suit by Bremer Bank recently spurred Minnesota Attorney General investigation into share transfers. Class claims include breach of fiduciary duty, shareholder oppression, and violation of Minnesota's Control Share Acquisition Act.
Caruso v. Modany, et al., Adv. No. - (Bankr. S.D. Ind.) (In re ITT Educational Services, Inc. et al., No. 16-07207-JMC-7 A): Representing ITT' s bankruptcy estate in suit against its former CEO and directors for breach of fiduciary duty and equitable subordination. Before its 2016 bankruptcy, ITT was one of the largest for-profit educational institutions in the country with 40,000 enrolled students at its 130 campus locations. The lawsuit seeks more than $250 million in damages.
Numerous Plaintiffs v. U.S. Bank N.A.: Defending U.S. Bank in numerous pending actions for breach of contract, breach of the Trust Indenture Act, negligence and/ or breach of fiduciary duty brought by investors in over 1,000 RMBS trusts. Plaintiffs in these actions claim over $100 billion in damages stemming largely from poor quality mortgages and improper servicing practices. Robins Kaplan also represents U.S. Bank with respect to any indemnification rights U.S. Bank may have against the mortgage originators, mortgage servicers and/ or securitization sponsors that were involved in the trusts at-issue in these actions.
People of the State of California v. U.S. Bank, et al., BC 488436 (Cal.): Defended U.S. Bank against billion-dollar claim brought by the Los Angeles City Attorney regarding improperly maintained residences held by RMBS trusts, and represented U.S. Bank in its prosecution of breach of contract and indemnification claims against mortgage servicers who were responsible for managing and repairing the properties. As part of the cross-claims, Robins Kaplan sued some of the largest mortgage servicers in the country, including Bank of America, Wells Fargo, JPMorgan, and Citi. The City Attorney sought billions of dollars in penalties and an injunction that would change the way trustees and servicers do business. The case settled after the plaintiff agreed to drop its request for an injunction and agreed that U.S. Bank as trustee should pay $0. (In a previous case against another major financial institution, the plaintiff was able to secure an injunction against that institution.)
In re Lehman Brothers Holdings Inc. (Bankr. S.D.N.Y.): Represented institutional investor seeking damages for material misrepresentations made in sale of mortgage-backed securities. Won issue of first impression involving application of Bankruptcy Code section 510(b) to mortgage-backed securities, which resulted in published opinion and eight-figure cash recovery.
In re Libor-Based Financial Instruments Antitrust Litigation (S.D.N.Y.): Representing plaintiff financial company in suit alleging panel of sixteen global investment banks manipulated benchmark interest rates.
Wilshire Vermont v. Lexington, No. BC504178 (Cal. Sup. Ct.): Represented property insurers of mixed-use development in Los Angeles against lawsuit by property owners alleging breach of contract and implied covenant and seeking over $150 million in damages.
In re Bernard L. Madoff (Bankr. S.D.N.Y.): Represented numerous victims of Madoff Ponzi scheme against SIPC trustee's clawback suits.
Insulate SB, Inc. v. Advanced Finishing Systems, Inc., Represented fluid-handling equipment manufacturer Graco Inc. in putative nationwide antitrust class action alleging unlawful business acquisitions and boycott, exclusive-dealing, and monopolization conspiracies. We obtained the dismissal of all claims with prejudice, 2014 U.S. Dist. LEXIS 31188 (D. Minn. Mar. 11, 2014), and we represented Graco in the appeal, where the judgment was affirmed. __ F.3d __, 2015 U.S. App. LEXIS 14233 (8th Cir. Aug. 13, 2015).
Represented Special Committee of the Fiesta Bowl Board of Directors formed to investigate allegations that Fiesta Bowl had reimbursed employees for campaign contributions, covered up criminal conduct, and made other improper expenditures. The investigation led to numerous criminal prosecutions and the guilty pleas of two Fiesta Bowl executives, including ex-CEO John Junker.
Numerous Plaintiffs v. Cargill Flavor Systems: Defended flavoring company against product liability claims of numerous former employees.
Jermyn v. Best Buy Stores, L.P. (S.D.N.Y.): Defended national retailer in consumer class action.
State of New Mexico v. Hartford Steam Boiler Inspection & Ins. Co.: Defended insurer in New Mexico state court against numerous claims stemming from alleged damage to MRI.
Wright v. Chicago Laborers' Pension Fund (D.Minn.): Brought ERISA claims on behalf of retired construction worker and secured 100% of wrongfully-denied pension benefits.
The Wilko Group v. Jazwares, Inc. (D.Minn.): Defended toy manufacturer against former sales representative's claims under Minnesota Termination of Sales Representatives Act and Minnesota Prompt Payment of Commissions Act.
Represented minority shareholder in closely-held corporation asserting breach of fiduciary duty and fraud claims against controlling shareholders and directors.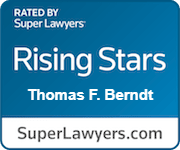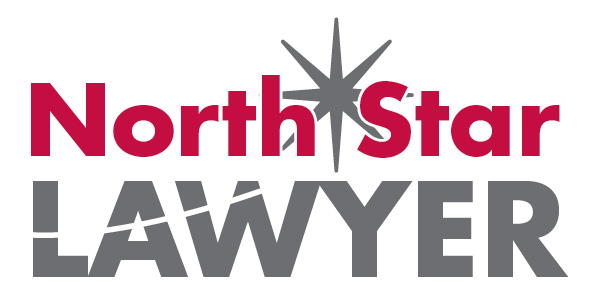 Listed in The Best Lawyers in America (2024 edition)
Named a "Minnesota Rising Star," Super Lawyers (2018)
Named a "North Star Lawyer" by the Minnesota State Bar Association for providing at least 50 hours of pro bono legal services (2014-2016, 2022)
Burton Award Winner for Excellence in Legal Writing (2006)
Sections Representative to HCBA Board of Directors (2022-23 bar year)
MSBA/HCBA Business Law Section, Secretary (2022-23 bar year)
YMCA – Downtown Minneapolis, Board of Directors
Standish Ericcson Neighborhood Association (SENA), Board of Directors
Bar Admissions
Minnesota
U.S. Bankruptcy Court, District of Minnesota
U.S. District Court, Minnesota
U.S. District Court, Nebraska
U.S. District Court, North Dakota
U.S. Court of Appeals, Second Circuit
U.S. Court of Appeals, Seventh Circuit
U.S. Court of Appeals, Eighth Circuit
Education
William Mitchell College of Law, J.D., summa cum laude
St. John's University, B.A., magna cum laude
Professional Associations
American Bar Association
Federal Bar Association
Hennepin County Bar Association
Minnesota State Bar Association
Fiduciary Circumstances That You Never Imagine, But Maybe Should
Robins Kaplan LLP Wealth Planning, Administration, and Disputes Annual CLE, Minneapolis, Minnesota (November 2, 2023)
2023 ANNUAL CLE EVENT
Tim Billion, Gabe Berg, Denise Rahne, Tom Berndt - Wealth Disputes Annual CLE
Minneapolis, MN
RESOURCES
Links to full publications and news releases.
Any information that you send us in an e-mail message should not be confidential or otherwise privileged information. Sending us an e-mail message will not make you a client of Robins Kaplan LLP. We do not accept representation until we have had an opportunity to evaluate your matter, including but not limited to an ethical evaluation of whether we are in a conflict position to represent you. Accordingly, the information you provide to us in an e-mail should not be information for which you would have an expectation of confidentiality.

If you are interested in having us represent you, you should call us so we can determine whether the matter is one for which we are willing or able to accept professional responsibility. We will not make this determination by e-mail communication. The telephone numbers and addresses for our offices are listed on this page. We reserve the right to decline any representation. We may be required to decline representation if it would create a conflict of interest with our other clients.

By accepting these terms, you are confirming that you have read and understood this important notice.