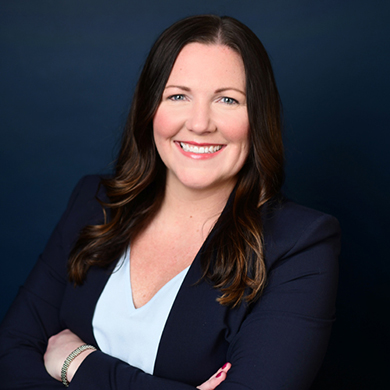 Katie Bennett
Partner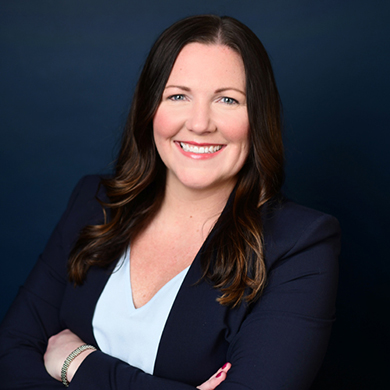 Experience
The words often used to describe Katie Bennett are "passionate" and "fighter." With a focus on federal civil rights and catastrophic personal injury cases, she takes on tough opponents like police departments, insurance companies and other powerful wrongdoers to bring justice to those who have been harmed. A skillful advocate at all stages of the proceedings, Katie has worked on jail suicides, police shootings, and excessive force cases, as well as personal injury actions where individuals have suffered serious injury or death.

Fighting for the underdog is in Katie's blood. From a young age, she watched her father, a nationally known civil rights and personal injury lawyer, battle on behalf of less powerful and marginalized clients. She and the team at Robins Kaplan have litigated record-breaking matters and she has been a champion in cases that have exposed patterns of corruption. In one well-known matter, where she represented Justine Ruszczyk and achieved a multi-million dollar settlement, she was able to shed light on the systemic problems within the Minneapolis Police Department that have now become commonplace items of news. The case highlighted the code of silence, victim shaming, failure to adhere to body worn camera policies, failure of command staff to discipline the officers which allowed a culture of wrong to flourish for many years, and the control the Police Federation has on the MPD.
Katie's clients have a deep appreciation for her understanding of the human side of the tragedies they are going through. Her intelligent, strategic and organized approach allows them to reduce their anxiety and worry so they can focus on their personal healing and the needs of their families.
Katie has been recognized as Attorney of the Year by Minnesota Lawyer for her role on the Kucera Trial Team, a Rising Star of the Plaintiff's Bar by the National Law Journal, and a Minnesota Rising Star since 2015 by Super Lawyers. The team at Robins Kaplan has also won the Elite Trial Lawyers Firm Award in the Civil Rights category by the National Law Journal.
It is clearly in Katie's DNA to mix it up. Her grit, tenacity and leadership were evident in college, where she was elected captain of the St. Olaf Women's hockey team and named to the MIAC Women's All-Conference. Her determination both in and out of court have been instrumental in securing millions of dollars for deserving clients. She is always looking for new challenges, both on and off the ice.
$12.2 Million Settlement; Winborn v. Schneider et al.: In 2020, Terrance Dwayne Winborn was incarcerated at the Scott County Jail in Shakopee, Minnesota while needing medical care. His constitutional rights were violated due to the deliberate indifference of a registered nurse at the jail who chose not to provide vital medical care in the critical hours, nearly allowing Mr. Winborn to die while in the care, custody, and control of the jail. This alleged indifference allowed a bacterial infection to fester within Mr. Winborn's body, leading to a heart attack, purpuric lesions, septic shock, gangrene, and ultimately, the amputation of both arms below the elbows, and other devastating and permanent injuries. Scott County Jail officials failed to report this matter to the Minnesota Department of Corrections within the 10-day time period required by law and allowed 39 hours of archived video evidence concerning Mr. Winborn to be deleted.
$7.5 Million Settlement; Pope v. Chauvin, Arradondo & MPD: United States District Court, District of Minnesota (2023): In 2017, John Pope displayed no aggressive or threatening actions when Derek Chauvin struck him multiple times in the head before choking him around his neck and pinning him to the floor with his knee – the same tactic used to murder George Floyd in 2020. MPD was called to Pope's residence for a domestic dispute where they found Pope on his phone, relaxing on the floor of his bedroom. During Pope's tearful cries for help, none of the other MPD officers intervened during Chauvin's use of excessive force nor did MPD in the aftermath having obtain video evidence of the incident.
$6.2 Million Settlement; Olthoff v. Warnygora, et al. U.S Federal Court (2020): On July 29, 2019, Shawn Olthoff was the subject of a CERT Team call-out. He was sleeping on his side, unarmed, when officers entered his mother's trailer, and raised his hands in the air upon police command. While his hands were raised, Carlton County Sgt. Warnygora proceeded to shoot Olthoff twice in the armpit. He remains paralyzed from the chest down.
$2.3 Million Settlement; Lynas v. Stang, et al., District of Minnesota (2020): Our client's son was struggling from alcohol and drug withdrawal while he was an inmate at Sherburne County Jail. He made it known that he was suffering mentally and having suicidal thoughts. Neither the Jail or MNeD provided the proper treatment or well-being checks. He committed suicide in his cell 11 days after his arrest. Robins Kaplan and it's attorneys hope that the $2.3 million settlement will prompt jail reforms in the future.
$2.25 Million Combined Settlement; Bunker v. Keilwitz, et al.: United States District Court, District of Minnesota (2021): Secured a $2.25 million combined settlement at mediation for a jail suicide case. In 2017, our client's daughter committed suicide while at Beltrami County Jail. The inmate made it known upon and after jail admission that she struggled with serious medical and mental health needs, including suicidality. Neither the correctional facility nor the MEnD medical staff provided proper care or took the recommended steps to ensure the safety of the inmate in the week leading up to her death.
$1.6 Million Settlement; Boudin v. Ottertail County Sheriff's Dept., et al. District of Minnesota (2020): Our client, Kameron Boudin, was a victim of excessive use of police force when officers entered his home in 2018. Boudin was lying on his bedroom floor when an officer laid on top of him and began striking him multiple times in the face and forehead for not complying with police commands, which Boudin was physically unable to do because of the police officer on top of him. The force of the strikes required Boudin to receive surgery, including the removal and replacement of his face due to multiple fractures.
$1.375 Million Settlement; Code v. Chauvin, Arradondo, Johnson & MPD: United States District Court, District of Minnesota (2023): In 2017, Zoya Code was not resisting arrest when former MPD officer, Derek Chauvin, used excessive forced by slamming her head into the ground and torquing her handcuffed wrists upward and behind her head while she was face down on the ground. Chauvin then pinned his knee to the back of her neck and placed in "hobble" restraint with no just cause for almost five minutes. Chauvin and other officers involved were not disciplined for their actions.
$400K Settlement; Fillner v. City of Rochester, et al. District of Minnesota (2020): Our client was unresponsive in the back of her minivan when a City of Rochester police officer reached in and yanked her out and onto the pavement in one motion. She sustained physical injuries to her upper right arm bone including displacement and the bone being broken into three or more fragments. Surgery was required to repair and additional surgeries may be required in the future.
$350K Settlement; Alayna Albrecht-Payton v. Brooklyn Center Police Department, et al. (2021): Secured a settlement on behalf of Alayna Albrecht-Payton, a passenger of Duante Wright, who was shot at a traffic light by a former Minnesota police officer. The fatal shooting resulted in a crash that left our client will multiple injuries, both physical and emotional.
$20 Million; Ruszczyk v. Noor, et al. U.S. District Court, District of Minnesota (2019): On July 15, 2017, Justine Maia Ruszczyk was murdered by Mohamed Mohamed Noor, a Minneapolis Police officer. Justine had called 911 to report a possible sexual assault in the alleyway behind her home in the Fulton neighborhood of Minneapolis. Justine was murdered in the same alleyway. She was barefoot and wearing pink pajamas. She had not committed any crime. She had not displayed any aggression. She was unarmed. She posed no threat to Noor or his partner, Matthew Harrity, or anyone else on the scene. (Prior to joining Robins Kaplan LLP)
$2 Million; Nass v. Cass County U.S. District Court, District of Minnesota (2019): Federal civil rights wrongful death regarding the suicide of Darren H. Benais, Sr. who ingested windshield washer fluid while in a Cass County transport van – a fact known by numerous Cass County correctional officers. Despite the knowledge, none of the COs did anything to address Mr. Benais's ingestion of the toxic fluid. Instead, Mr. Benais was left where he fell on the floor of his cell, writhing in pain until his death. (Prior to joining Robins Kaplan LLP)
$350,000; Olsen v. Roddy U.S. District Court, District of Minnesota (2018): Trevor Olesen suffered a prolonged police K9 attack on May 26, 2016 that resulted in gaping wounds to his right leg. A portion of the K9 attack was captured by drone. The drone video shows Olesen being viciously attacked by K9 Jax, who was deployed on Olesen by Defendant Roddy, a K9 handler and police officer with the City of Fridley. (Prior to joining Robins Kaplan LLP)
$2 Million; Baker v. City of St. Paul, et al. U. S. District Court, District of Minnesota (2017): On June 25, 2016, Frank Baker was viciously attacked by St. Paul Police Officer Ficcadenti's police K9 and kicked three times in the ribs by officer Palkowitsch, while he was trying to comply with the officers' orders. (Prior to joining Robins Kaplan LLP)
$1.75 Million; Sieff v. City of Chaska, et al. U.S. District Court, District of Minnesota (2017): On February 7, 2014 Dawn Marie Pfister was shot and killed by Brady Juell of the Chaska Police Department after obtaining a small folding knife with a 3 ¼ inch blade from Matthew Serbus who had held her hostage and menaced her with the same knife. (Prior to joining Robins Kaplan LLP)
$1.45 Million; Baxter-Knutson v Stearns County & MEnD Correctional Care, et al. U.S. District Court, District of Minnesota (2016): Federal civil rights action brought on behalf of the next of kin of Kyle Allan Baxter-Jensen, who committed suicide at the Stearns County Jail in December of 2010 after previously attempting suicide within the same period of confinement and through the same means – self-inflicted neck wounds using a jail-issued razor. (Prior to joining Robins Kaplan LLP)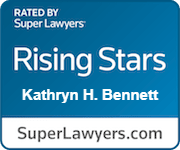 Named a "Minnesota Rising Star" by Super Lawyers (2015-2023)
Listed in "Leading Civil Rights & Plaintiff Employment Lawyers" Guide Lawdragon 500 (2023)
Listed in "500 Leading Plaintiff Consumer Lawyers" List, Lawdragon (2023)
Listed in The Best Lawyers in America (2023-2024 editions)
Named to National Law Journal's "Rising Stars of the Plaintiffs Bar" List (2021)
Named to Law360's Access to Justice Editorial Advisory Board (2021)
Named Attorney of the Year by Minnesota Lawyer (2014)
Bar Admissions
Minnesota
U.S. District Court, Minnesota
U.S. District Court, North Dakota
Education
William Mitchell College of Law, J.D.
St. Olaf College, B.A. in English
Professional Associations
Minnesota State Bar Association
Hennepin County Bar Association
Legal Rights Center, Board Member
Minnesota Women Lawyers (Leadership Committee 2014-2015; Equity Committee 2016-2019; Co-Chair of Equity Committee 2019-Present)
"A $12 Million 'Message' for Jailers," Minnesota Lawyer (October 18, 2023)
"County Agrees to $12.2M Settlement With Man Who Was Jailed for Drunken Driving, Then Lost His Hands," U.S. News & World Report (Oct. 4, 2023)
"$12.2 Million Settlement for Man Who Lost Limbs After 'Deliberate Indifference' by Scott County Jail," Star Tribune (October 4, 2023)
"Scott County Jail Settlement: $12.2 Million for Neglected Inmate," FOX 9 (October 4, 2023)
"County Agrees to $12.2M Settlement with Man Who Was Jailed for Drunken Driving, Then Lost His Hands," ABC News (October 4, 2023)
"Jail Inmate to Receive $12.2 million Settlement from Scott County," KARE 11 (October 4, 2023)
"Another Heaping Helping of Litigator of the Week Runners-Up and Shout Outs," Am Law Litigation Daily (April 21, 2023)
"Minneapolis Agrees to Pay $9m in Derek Chauvin Misconduct Suits Before George Floyd's Murder," USA Today (April 13, 2023)
"Minneapolis Approves Multi-million Dollar Settlements for Two Derek Chauvin Victims," KARE 11 (April 13, 2023)
"Daunte Wright's Girlfriend Sues Kim Potter for Broken Jaw, PTSD After Shooting, Crash," Star Tribune (August 1, 2022)
"More Minnesota Jails Weigh Dropping Controversial Medical Provider," MPR News (June 24, 2022)
"$2 Million Settlement Reached in Cass County Inmate Death," KSTP (March 7, 2019)
"Anoka County Commissioners Settle Lawsuit Over Police K-9 Bite," KSTP (September 17, 2018)
Police Misconduct Litigation: Overcoming Lies and Unchecked Police Power to Get Justice
Panelist, Minnesota Association for Justice 38th Annual Meeting and Virtual Convention (August 13, 2020)
August 12, 13, 19 and 20, 2020
RESOURCES
Links to full publications and news releases.
Any information that you send us in an e-mail message should not be confidential or otherwise privileged information. Sending us an e-mail message will not make you a client of Robins Kaplan LLP. We do not accept representation until we have had an opportunity to evaluate your matter, including but not limited to an ethical evaluation of whether we are in a conflict position to represent you. Accordingly, the information you provide to us in an e-mail should not be information for which you would have an expectation of confidentiality.

If you are interested in having us represent you, you should call us so we can determine whether the matter is one for which we are willing or able to accept professional responsibility. We will not make this determination by e-mail communication. The telephone numbers and addresses for our offices are listed on this page. We reserve the right to decline any representation. We may be required to decline representation if it would create a conflict of interest with our other clients.

By accepting these terms, you are confirming that you have read and understood this important notice.