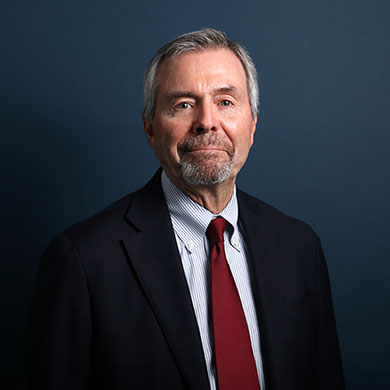 Richard B. Allyn
Partner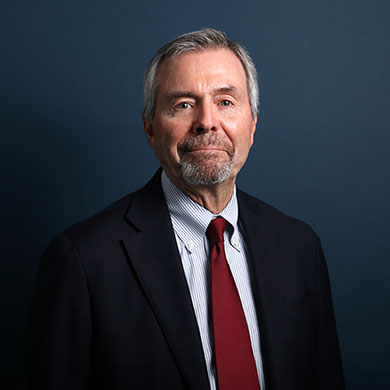 Experience
Particular experience litigating large catastrophic property and casualty disputes and losses.
Examples of losses include the Northeast Power Outage of 2003, World Trade Center 7 building collapse, numerous power plant losses, water damaged structures, a food processing plant, warehouses, a telephone switching station, major office buildings, an airplane hangar, a grain elevator, chemical spill, paper mills, a commercial horse barn, mining facility, and a world famous painting. These losses involved fires, explosions, floods, construction defects, pollution and environmental damage, mold, electrical malfunctions, chemical spills, arson and terroristic acts.
Counsels and represents insurance companies, private corporations, and individuals involved in coverage disputes, including property, liability, environmental, intellectual property, life insurance, crime and fidelity, employment practices, product liability, construction and builders risk, as well as antitrust, fraud, and wrongful market conduct cases in court and arbitration. Represents special insurance risk programs for cities, schools and nonprofits.
Arbitrator in cases involving insurance issues.
Adjunct Professor at the University of Minnesota Law School teaching the Insurance Law Clinic.
As Minnesota Solicitor General, supervised the Attorney General's principal litigation office where he had years of experience in motion, civil and criminal trial and appellate litigation, including insurance related cases. During this time, he presented two arguments in the U.S. Supreme Court; Malone v. White Motor Co., 425 U.S. 497 (1979), and Marquette National Bank v. First Omaha Service Corp., 439 U.S. 299 (1978).
Subsequently, Mr. Allyn served as the Chief Deputy Attorney General. Previously headed the Criminal Division. Experience included trials, appeals and Grand Jury presentations.
Represented the White Bear Lake Restoration Association pro bono in a lawsuit concerning declining water levels in White Bear Lake. The Court found that the Minnesota Department of Natural Resources failed to protect the popular lake by mismanaging groundwater pumping permits in the area. The DNR was ordered to take several actions to maintain sustainable water levels in the lake.
Represented mineral rights owners in a putative class action against the State of North Dakota and others for the alleged unlawful taking of mineral interests along navigable waters in the State and wrongful lease of those interests for the extraction and production of oil and gas.
Representing lake riparian owners in dispute over diminishing lake levels and excess water allocations to third parties from the ground water aquifer sources. Claim pursued under the Minnesota Environmental Rights Act.
Recovery v. United States for PCB contamination under the Clean Water Act.
Silver Lake Dam Collapse: Multi-million dollar recovery for damage to powerhouse from catastrophic upstream dam collapse.
Rouge Powerhouse explosion: Multi-million dollar arbitration award for boiler explosion.
Chicago Flooded Tunnel Cases: Multi-million dollar recoveries for several large buildings damaged by a sudden break in the freight tunnel system under the Chicago loop.
Illinois Bell Hinsdale Central Office Fire: Recovery from a telephone switching station fire caused by runaway electrical arcing.
Co-lead counsel in a trial defense of a multi-million dollar claim against insurance company. The six month trial resulted in a jury verdict for insurer.
Resolution of a number of claims for pollution coverage, professional errors and omissions, and other liability issues.
Falk Industries Factory Explosion in Milwaukee: Defense of negligent engineering and inspection claims in fatal LP gas explosion.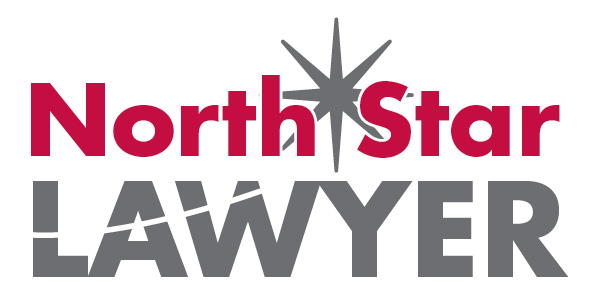 Listed in The Best Lawyers in America (2023-2024 editions)
Recipient of "Private Practice Pro Bono Award," Minnesota Justice Foundation (2020)
Named "Attorney of the Year," Minnesota Lawyer (2017)
Named a "North Star Lawyer" by the Minnesota State Bar Association for providing at least 50 hours of pro bono legal services (2015-2016, 2022)
Named a "Top Rated Lawyer in Insurance Law," American Lawyer Media (2013)
"Professional Excellence Award," from the Minnesota State Bar Association, awarded to a group of lawyers who represented survivors of the 35W Bridge Collapse on a pro bono basis (2009)
Board of Commissioners, Bass Lake Rehabilitation District, St. Croix, Wisconsin – water and land use issues
Volunteer, Southern Minnesota Regional Legal Services, St. Paul, Minnesota (Retired)
Bar Admissions
Minnesota
Wisconsin
U.S. Court of Appeals, Eighth Circuit
U.S. Court of Appeals, Federal Circuit
U.S. Court of Appeals, Fifth Circuit
U.S. Court of Appeals, Ninth Circuit
U.S. Court of Appeals, Seventh Circuit
U.S. Court of Appeals, Sixth Circuit
U.S. Court of Federal Claims
U.S. District Court, Connecticut
U.S. District Court, Eastern District of Michigan
U.S. District Court, Eastern District of Wisconsin
U.S. District Court, Minnesota
U.S. District Court, North Dakota
U.S. District Court, Northern District of Illinois
U.S. District Court, Western District of Wisconsin
U.S. Supreme Court
Education
University of Minnesota Law School, J.D. (1969)
University of Minnesota, B.A.
Professional Associations
American Bar Association (Tort and Insurance Practice Section)
Minnesota State Bar Association
Drafting Insurance Clauses for Real Estate Documents
2014 Real Estate Institute, Minnesota CLE and Minnesota State Bar Association, Minneapolis, MN (November 18, 2014)
Advanced Theories of Recovery and Subrogation 201
Fall Leadership Meeting, ABA Tort and Insurance Practice Section, Minneapolis, MN (October 11, 2013)
What Do I Need to Know About School Law? Ask a Panel of Lawyers
Minnesota School Boards Association, Minneapolis, Minnesota (January 17, 2013)
September 11, 2001 Terrorist Attacks: Duties of Corporate Directors and Officers in Preparation and Execution of Disaster Avoidance and Recovery
ABA TIPS, Teleconference (September 16, 2011)
Insurance Coverage for Intellectual Property
Insurance Law 2005, St. Paul, Minnesota (August 23, 2005)
Service Interruption Claims After Disaster
The Loss Executives Association (June 17, 2004)
Getting Something Back Subrogating After the Catastrophe
ABA Tort and Insurance Practice Section, New York, New York (November 5, 2001) and The Loss Executives Association, Portland, Maine (February 24, 2002)
RESOURCES
Links to full publications and news releases.
Any information that you send us in an e-mail message should not be confidential or otherwise privileged information. Sending us an e-mail message will not make you a client of Robins Kaplan LLP. We do not accept representation until we have had an opportunity to evaluate your matter, including but not limited to an ethical evaluation of whether we are in a conflict position to represent you. Accordingly, the information you provide to us in an e-mail should not be information for which you would have an expectation of confidentiality.

If you are interested in having us represent you, you should call us so we can determine whether the matter is one for which we are willing or able to accept professional responsibility. We will not make this determination by e-mail communication. The telephone numbers and addresses for our offices are listed on this page. We reserve the right to decline any representation. We may be required to decline representation if it would create a conflict of interest with our other clients.

By accepting these terms, you are confirming that you have read and understood this important notice.