Women Leaders Excel
In Times of Crisis:
Lessons Learned and a Call to Action
June 7, 2022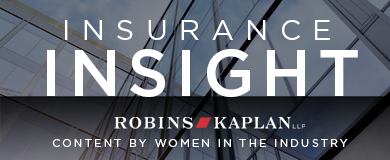 By Melissa D'Alelio
Our times are increasingly defined by crisis: The pandemic, climate change, growing inequality, racial injustice, and now a war in Eastern Europe. The research shows that during these tumultuous times, women leaders shine. We need to reflect upon this research and construct a new definition of successful leadership—one that embraces the qualities that women leaders have exemplified through these trying times.
The She-Cession Truth: Losses Multiply When Women Leaders Leave
The pandemic's negative impact on women in the workforce is unlikely to reverse anytime soon. In the first year of the pandemic alone, 54 million women around the world left the workforce-almost 90% of whom exited the labor force completely.1 As reported recently in the Harvard Business Review, "[t]he participation rate for women in the global labor force is now under 47%, drastically lower than men at 72%."2 Women are currently at their lowest labor force participation rates since 1977. As one commentator recently reported, women are quitting their jobs at a rate 22% higher than men.3
These losses deliver a devastating impact to gender equity, career advancement, and female representation in leadership. And we are not fully underestimating the scope of the problem if we just focus on the impact on women. As noted in the Harvard Business Review, "[t]he collateral damage is the loss of engagement and productivity from every employee who now won't be working for a woman, since women leaders have more engaged teams, drive better job performance, and save their organization millions of dollars as a result."4 At a time when organizations face dire talent shortages, retaining and promoting women leaders is perhaps "the best and most urgent solution for securing one's entire workforce."5
Women Leaders in Critical Times
Doing hard things in a human way is, in essence, the mantra for current leaders. The pandemic has upended our lives and changed the very fabric of work. Leaders were called upon to navigate these novel times, guiding their teams through uncertainty, grief, illness, and vulnerability. In short- a tremendous mental and physical strain. These times highlight the talents and skills women leaders tend to have. "It isn't surprising that women who stayed in the workforce, and who excel at wise compassion, have emerged as the heroes of the pandemic."6
The Harvard Business Review recently released research on women's leadership during the pandemic. The research demonstrated- quantitatively-that women were better leaders during a crisis. Female leaders are often criticized for being "too masculine" or "too feminine," "too emotional" or "too soft," yet, as one commentator noted, it is the depth of emotional intelligence and interest in the greater good that have been the hallmarks of women's leadership during these recent times.7 Women have absorbed chaos, maintained stability, and communicated hope.
According to a U.N. Women working paper, three trends characterized women's leadership in the pandemic: (1) effective management, (2) rapid response, and (3) socially inclusive policies. The U.N. paper opines that women leaders are particularly skilled in crisis management and communication, collaborative in their decision making, and careful to implement inclusive policies that addressed the pandemic's social impacts.8 Commentators note that one of the reigning factors of women's leadership is the emphasis on collective responsibility and solidarity.9
This could be because women experienced the pandemic differently. For the most part, we were first-up on the front-lines when schools and daycares closed, when caring for the sick, and when managing elder care. Indeed, the realities of many women's lives train them to hone their multi-tasking and stress-navigating skills daily. We are master jugglers- by practice. This is, in no small part, due to the disproportionate burden of care.
A recent McKinsey report confirms how women are rising to this extraordinary moment as stronger leaders and taking on the extra work that comes with it, compared to their same-level male colleagues. In their study of 65,000 employees, women managers were scored higher by their employees as taking people-centered actions that helped them through the pandemic: providing emotional support (12% more), checking in on overall well-being (7% more), and taking action to help manage burnout (5% more).10
Beyond the Crisis
The extraordinary realities of the last few years have shone a spotlight on women's strengths as leaders. As confirmed by research reported in the Harvard Business Review, this isn't an isolated event. "The truth of the matter is that all of us enjoy our jobs more and perform better when we work for a woman. . . ."11 The research evidences that across numerous metrics, including job engagement and job performance, the worst outcomes occur when a man works for a man, and the best outcomes occur when a woman leads either a woman or man.12 Such data points should compel dialogue and inquiry: Who is holding leadership positions? How are we developing leaders?
The Harvard Business Review translated these research findings into financial impact:
With male leaders in our population, 18% of their followers are actively disengaged compared to 11% of the followers of female leaders. Based on Gallup research, a disengaged employee costs their organization $3400 for every $10,000 of salary in lost productivity. By driving more engaged/less disengaged employees, women leaders save their organizations $1.43 million for every 1,000 employees (assumes an average salary of $60,000). Layered on top of this are the savings for not having to replace a disengaged employee which requires one-half to two times the employee's annual salary, or between $30,000 and $120,000 per employee.13
And the call to action grows.
A Way Forward: Practical Steps that Matter
Now is a critical time. Companies must leverage this research and these insights to secure more beneficial outcomes for all employees. Organizations need to continue their focus on gender equity. "A first positive step towards long-term gender equity that organizations can take is to update flexible and work-from-home arrangements to really reflect and support the realties women face."14 Remote work will open new doors for women entering, returning to, or navigating the workplace. That is just a start. Other ideas, as discussed in the Harvard Business Review, include developing compassionate leadership and increasing intentional peer learning through peer coaching, upward feedback, and advisory circles.15
Commentators were recently asked what the future looks like with women at the helm.16 There was no shortage of opinions. One noted that, currently, women are trained to reach leadership positions the way that men reach leadership positions- through competition for power. But more purpose-driven, people centered business models will continue to take center stage.17 This, in turn, will necessitate a change in the construct of leadership. "Instead of fighting for power, leaders will advocate for purpose- which is where women excel."18
Others explained that women will create the types of companies for which they want to work. More women leaders will work to normalize empathy, resilience, and representation in the workplace.19 Women leaders will invest in one another's success- collaboratively.20 We will see more women leaders setting boundaries (for themselves and their teams) as they carve paths forward that are defined by more than just their careers.21
This future? This strategic vision of "new normal"? It shines bright with hope and possibility.
1 Rasmus Hougaard, Jacqueline Carter & Marissa Afton, When Women Leaders Leave, the Losses Multiply, Harvard Business Review (Mar. 8, 2022), https://hbr.org/2022/03/when-women-leaders-leave-the-losses-multiply#:~:text=When%20Women%20Leaders%20Leave%2C%20the%20Losses%20Multiply,-by&text=The%20pandemic's%20negative%20impact%20on,exited%20the%20labor%20force%20completely.
2 Id.
3 Eric Mosley, Women Experienced the Pandemic Differently- And That's An Opportunity for HR, Forbes, (Mar. 24, 2022), https://www.forbes.com/sites/ericmosley/2022/03/24/women-experienced-the-pandemic-differently-and-thats-an-opportunity-for-hr/?sh=2f76db815e42.
4 See supra n. 1.
5 Id.
6 Id.
7 See Julie Cafley, Women Leaders Shine in a crisis. They absorb chaos, maintain stability and communicate hope, Toronto Star, (Feb. 6, 2022),
https://www.thestar.com/opinion/contributors/2022/02/06/women-leaders-shine-in-a-crisis-they-absorb-chaos-maintain-stability-and-communicate-hope.html. 8 See Vineeta Gupta, Negaya Chorley, & Kavita Patel, In a World Increasingly Defined By Crisis, We Need Women's Leadership Like Never Before, Ms., (Mar. 15, 2022),
https://msmagazine.com/2022/03/15/women-politics-leadership-covid-pandemic/.
9 Id.
10 See supra, n. 1.
11 Id.
12 Id.
13 Id.
14 Id.
15 Id.
16 See Jacalyn Beales, How Women in Leadership Are Changing the Landscape of Work in 2022, Lever (Mar. 14, 2022), https://www.lever.co/blog/how-women-in-leadership-are-changing-the-landscape-of-work-in-2022/.
17 Id., quoting Ashley Levesque, VP of Marketing, Banzai.
18 Id., quoting Ashley Levesque, VP of Marketing, Banzai.
19 Id., quoting Sarah Britton, Senior Manager, Employee Operations, Lever.
20 Id., quoting Amanda Richardson, CEO, Coderpad.
21 Id., quoting Krupa Shah, Head of Growth Marketing. Rewatch.
The articles on our website include some of the publications and papers authored by our attorneys, both before and after they joined our firm. The content of these articles should not be taken as legal advice. The views and opinions expressed in this article are those of the author(s) and do not necessarily reflect the views or official position of Robins Kaplan LLP.
Melissa D'Alelio - The Robins Kaplan Insurance Insight
Any information that you send us in an e-mail message should not be confidential or otherwise privileged information. Sending us an e-mail message will not make you a client of Robins Kaplan LLP. We do not accept representation until we have had an opportunity to evaluate your matter, including but not limited to an ethical evaluation of whether we are in a conflict position to represent you. Accordingly, the information you provide to us in an e-mail should not be information for which you would have an expectation of confidentiality.

If you are interested in having us represent you, you should call us so we can determine whether the matter is one for which we are willing or able to accept professional responsibility. We will not make this determination by e-mail communication. The telephone numbers and addresses for our offices are listed on this page. We reserve the right to decline any representation. We may be required to decline representation if it would create a conflict of interest with our other clients.

By accepting these terms, you are confirming that you have read and understood this important notice.