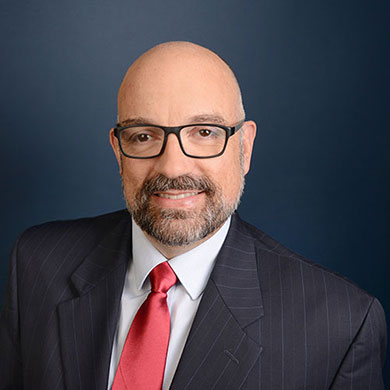 Kevin M. Pasquinelli
Partner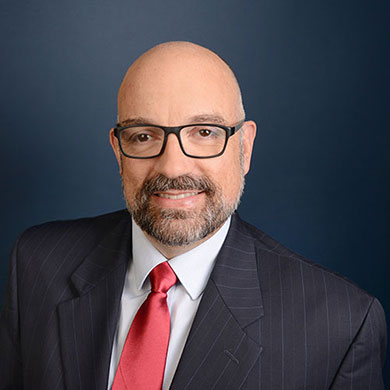 Experience
Kevin M. Pasquinelli is an intellectual property litigator with more than 20 years of experience working in the technology industry. Kevin's professional background incorporates a wide range of technologies and products, including digital hardware, medical devices, system software, software development practices, telecommunications technology, enterprise software, and network management software. He has represented clients ranging from start-up companies to the Fortune 500 in numerous patent, trade secret, licensing, and trademark disputes.
Kevin's deep familiarity with highly technical subject matter is backed by both hands-on experience and formal education. Before becoming an attorney, Kevin served in a variety of technology and management roles at a multinational information technology company and took on similar roles in a number of Silicon Valley startups. He also holds both an M.S. degree in computer engineering from the University of California, Santa Barbara, and a B.S. degree in Electrical Engineering from Santa Clara University.
Kevin received his J.D. from Santa Clara University School of Law, where he received the CALI Excellence for the Future Award and the Witkin Award for Academic Excellence.
Kevin currently leads the International Trademark Association's (INTA) task force for developing a licensing guide for non-fungible tokens (NFTs). Kevin also presented at the latest INTA conference on "Cost Effective Enforcement Techniques for Intellectual Property." Kevin has detailed knowledge of the intersection of Artificial Intelligence technology with intellectual property. See his article "Adapt Your IP Strategy for Artificial Intelligence" in The Journal of Robotics, Artificial Intelligence & Law, Vol. 2, No. 6 (2019), available here.
Defending June Life, a developer of smart ovens, in a patent dispute brought by Innit International. Patents in litigation related to database-driven cooking protocols. Innit International v. June Life Inc.
Represent Holla before the TTAB in trademark opposition against iHola!
Represent Jello Labs in various trademark disputes
Representing Expensify, an expense report software provider, in patent and trademark suits against multiple competitors, including district court litigation and TTAB opposition proceedings. (Prior to joining Robins Kaplan LLP)
Representing iVenture Card Asia in successfully arguing and winning trial at the Patent Trial and Appeal Board to invalidate patents held by Smart Destinations concerning database technology used in the travel industry. (Prior to joining Robins Kaplan LLP)
Representing electronic key fob innovator TrackR Inc. in defense of patent infringement claims.
Represented Sphero in multiple patent enforcement proceedings to enforce its patents to robotic toy technology. (Prior to joining Robins Kaplan LLP)
Represented database service provider mLab in domain name and trademark litigation against MongoDB. (Prior to joining Robins Kaplan LLP)
Represented bioethanol leader Superior Oil Co. in a patent priority dispute against Solenis Technologies. (Prior to joining Robins Kaplan LLP)
Represented a leading computing company in cybersecurity proceedings against rogue IT employee. (Prior to joining Robins Kaplan LLP)
Represented Xero in trademark dispute against trademark troll. (Prior to joining Robins Kaplan LLP)
Represent Coda Innovations in patent inventorship dispute against Goodyear. Manage worldwide patent portfolio relating to self-inflating tire innovations. (Prior to joining Robins Kaplan LLP)
Represent Galli Produce in shareholder dispute and coverage dispute against insurance company. (Prior to joining Robins Kaplan LLP)
Represent consortium of modular power supply manufacturers and their customers--including Best Buy, CDW, Fry's and Micro Electronics-- against Streak Products in patent dispute spanning multiple district courts (Prior to joining Robins Kaplan LLP)
Represented Geotag, Inc. in patent dispute against 400 defendants spanning multiple district courts (Prior to joining Robins Kaplan LLP)
Wiley M. Manuel Pro Bono Certificate Award – California Lawyers Association for providing at least 50 hours of pro bono legal services (2023)
Tau Beta Pi – National Engineering Honor Society
Alpha Sigma Nu – National Jesuit Honor Society
Hewlett Packard – Application Engineer of the Year (1988)
Founder and Chief Financial Officer of Mandarin Academy, a non-profit Mandarin immersion school
Elder, West Valley Presbyterian Church
Bar Admissions
California
Federal Circuit
U.S. Patent and Trademark Office
Education
Santa Clara University School of Law J.D. (2006)
University of California, Santa Barbara M.S. in Computer Engineering (1986)
Santa Clara University, B.S. in Electrical Engineering (1984)
Professional Associations
International Trademark Association
AI on the Edge: Legal Considerations for Artificial Intelligence Systems from Peripheral Devices
Moderator, Second Annual AI Legal Summit, Webinar (May 12, 2021)

Securing Data & Ensuring Privacy in Edge AI – A Technological & Legal Perspective


Edge AI Summit, Mountain View, California (November 21, 2019)
The Legal Risks and Implications of Artificial Intelligence (AI)
Blacks in Technology Conference (BITCon), Minneapolis, Minnesota (October 11, 2019)
Insulating your AI system from IP claims and guarding its value
AI Legal Summit: Solutions for Averting IP and Privacy Litigation in the Age of Artificial Intelligence, San Carlos, California (May 9, 2019)
IP Enforcement Protection 101
The Foundry Group presentation (March 6, 2019)
Trade Secrets Positioning and Damages
Bay Area In House Med-Tech Association, Mountain View, California (February 27, 2019)
RESOURCES
Links to full publications and news releases.
Any information that you send us in an e-mail message should not be confidential or otherwise privileged information. Sending us an e-mail message will not make you a client of Robins Kaplan LLP. We do not accept representation until we have had an opportunity to evaluate your matter, including but not limited to an ethical evaluation of whether we are in a conflict position to represent you. Accordingly, the information you provide to us in an e-mail should not be information for which you would have an expectation of confidentiality.

If you are interested in having us represent you, you should call us so we can determine whether the matter is one for which we are willing or able to accept professional responsibility. We will not make this determination by e-mail communication. The telephone numbers and addresses for our offices are listed on this page. We reserve the right to decline any representation. We may be required to decline representation if it would create a conflict of interest with our other clients.

By accepting these terms, you are confirming that you have read and understood this important notice.